Whole30 Walmart Must Haves
Woop woop!!  I FINALLY did it!! I have gotten tons of requests from you guys for a Whole30 Walmart list and thanks to my hubby who came with me and read labels – we got it done!  I have done lists for Trader Joe's, Target, Amazon, Thrive Market, Ralphs, Costco, Sprouts and Aldi  – but always held back on Walmart because I just never go there!  It isn't super close by and I am in my list TJs, Ralphs and Costco bubble, but I was stoked to see how many Whole30 options they had there!  I know how many of you have reached out saying that Walmart is your only store option and that must be very overwhelming! There are so many products there that the ratio of non whole30 – whole30 options is like 98-2. BUT- I really was surprised at how many compliant options I found!  Let's go over some disclaimers for the post first shall we?
This list is strictly "pantry items" – aka non fridge or freezer stuff! My Walmart didn't have that section and I think the meat and veggies part should be easier for you anyways.  If you know of some winners in those sections please add them in the comments below and share!
Items in stores may vary from location to location.  I live in southern California and my store may be totally different from one in Alabama or Arkansas!
Still check labels!  I have learned that sometimes brands have some ingredients in the same package that aren't in others.  No idea why, but it is always good to check those labels just to triple check!
Okay now let's do this list!
Tomatoes & Sauces:
Some tomato sauces can have add ins where you would never think they would be!  And Marinara is a huge culprit of added sugars.  The 3 pasta sauces here were totally clean and there were even more than this!  I love Rao's because most of their sauces are clean and its so much cheaper at Walmart then other places!  I use marinara in my Cheeseless Chicken Parm all the time so this is an important find! The Mezzetta Sun Dried tomatoes are also the only clean option I found – love adding them to my Slow Cooker Greek Chicken!
Condiments:
Always gotta have condiments on hand right??  Salsa is necessary on a Whole30 from adding on top of Frittatas to making Slow Cooker Salsa Chicken, so I was happy to see this Great Value brand of Cantina Style Salsa was clean! Then Dijon Mustard is great on Sweet Potato Bun Burgers and Cholula for the hot sauce lovers!
Healthy Fats:
If you know Whole30 you know healthy fats keep us full and HAPPY!  I was beyond excited to see that they had this huge bottle of California Olive Ranch Extra Virgin Olive Oil – which I love for Roasting Veggies (which you know I LOVE!).  Coconut oil is also a great cooking oil and I love using it for my Cauliflower Fried Rice!   Lastly – my love – Tahini!  I make tahini sauce on repeat when I am Whole30ing or not and they had this version near the ethnic foods.
Canned Goods:
The tuna section can be darn right confusing.  I used to think that all tuna would just be tuna right?  Nope.  Most of them have bad oils and additives that make it a Whole30 NO NO!  But I couldn't believe that I found my favorite Safe Catch Tuna there!  I used tuna all the time for stuff as simple as a quick lunch salad to my California Tuna Burgers! I also found this Pink Salmon that was clean and would be great for some salmon patties!
Non-Dairy Milks:
Non-Dairy Milks are sometimes loaded with additives.  I love the Thai Kitchen options for things like my Curried Turkey Sloppy Joes and use Silk unsweetened on hand for adding to coffee or add to sauces!
Add Ins:
This stuff is hard to categorize but always in my pantry!  I love chia seeds to add to things like Sweet Potato Toast with Almond Butter or on Breakfast Sweet Potat-"Oats".  As for Liquid Smoke, it is a new thing I have been using to add to pulled pork or chicken to give it a nice smokey flavor! Then freeze dried dill is great for my Bacon Dill Roasted Potato Salad and red curry paste for a quick stir fry!
These add ins are always on hand! I could not find a compliant chicken stock at Walmart, but I did find vegetable broth that was clean!  This is still a great option to have for sauces or instant pot recipes!  Apple Cider Vinegar is my jam for dressings or in my tahini sauce. And because it is October when I am posting this – of course I added pumpkin! They had organic pumpkin and to be honest I am not sure what I would use this in for whole30 but I feel like adding it to a sauce would be epic.  I'll keep you posted on those ideas!
NUTS!
I ALWAYS have tons of nuts on hand.  I think they are so great to add on top of salads,  chicken salads, blend into your own nut butter or glaze for a snack!
Which takes us to nut flours! I am adding coconut in here as a nut because WHY NUT?  Haha punny I know. I use coconut flour + almond flour for breading chicken and adding to meatloaf! Then shredded coconut to top my SPT and such.
Drinks:
The only important things on my Whole30? Coffee & Tea!!  I love the Fruit Tea Sampler from Celestial Seasoning because its great to have warm or cold in the afternoon!  And of course I love a medium roast for the morning!
Now get shopping!!  I hope this list was helpful and if so check out my other Whole30 Must Have lists below:
——————
Want this Whole30 Must Haves list + 3 others in PDF form?  Just sign up for my email list below and get them straight to your inbox!
—————–
Finding it hard to eat vegetables everyday on your Whole30? This eBook can help make them extra delicious!!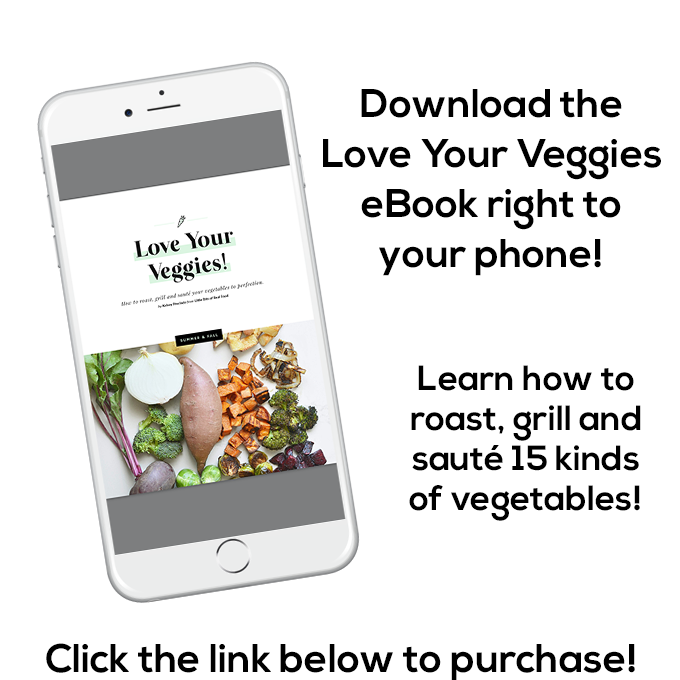 [purchase_link id="7826″ style="button" color="green" text="Purchase!" direct="true"]
We are participant in the Amazon Services LLC Associates Program, an affiliate advertising program designed to provide a means for us to earn fees by linking to Amazon.com and affiliated sites.