Whole30 Trader Joes Must Haves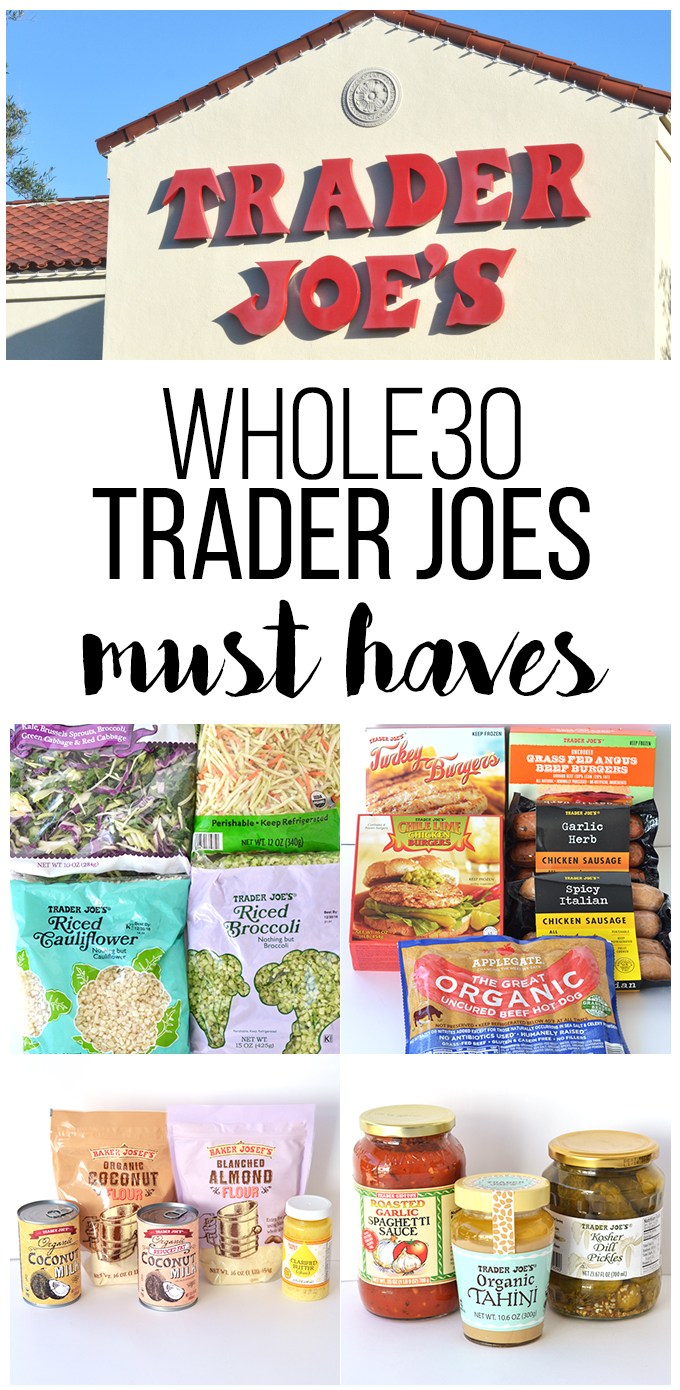 Hi friends!!  I have been dying to write this Whole30 Trader Joes Must Haves post since I finished Whole 30!!  First I told you about my must haves for Costco, then I went over everything you need to get from Thrive Market, Amazon, Aldi, Target and Ralphs/Kroger.  NOW it's time to share what I loved and used all the time during Whole30 from Trader Joes!  I know not everyone has TJs, but it is one of our favorite places we shop for our weekly groceries.  We always find Whole30 Snacks at Trader Joes. It was a HUGE lifesaver to be able to pick up tons of pre chopped organic veggies and quality meat, as well as these convenience foods!  Here is my list for Whole30
 Trader Joes MUST HAVES!!  PDF of full list HERE!
1. Whole30 Trader Joes Frozen Veggies:
These are my favorites from the frozen section!  I use the frozen cauliflower rice all the time, especially in my Cauliflower Fried Rice.  I also use the bell pepper and onions in the fried rice, stir fry, burrito bowls or with burgers!  The Mashed Sweet Potatoes are seasonal but when they come around they are perfect for a quick microwaveable side. Just mix in some salt, pepper and garlic powder!
2. Whole30 Trader Joes Meats:
Let's talk meat options at Trader Joes that are Whole30 Compliant.  There are 3 types of frozen burgers that are compliant: Turkey Burgers, Chili Lime Chicken Burgers & Grass Fed Angus Beef Burgers!  There are also 2 compliant chicken sausages: Garlic Herb & Spicy Italian! These are great for dinners and lunch but I love chopping them up with eggs for breakfast too. And of course the Applegate hot dogs are a great easy meal option that kids love!
3. Whole30 Trader Joes Veggies:
While all vegetables are Whole30 compliant, these packaged & pre chopped veggies make life so much easier on Whole30!  Cauliflower & Broccoli rice is great cooked up with some spices, broccoli slaw is great roasted or cooked in a pan with eggs for breakfast, and the Crunch mix is a great salad base. The cauliflower rice is perfect in my Cauliflower Fried Rice – we use it all the time!!
4.  Whole30 Trader Joes Fridge items:
These are some of my favorite fridge picks from Trader Joes that are Whole30.  Guacamole is the best healthy fat and I try to have some every day on Whole30 to keep me full. Sauerkraut is great for your tum as the fermentation is great for gut health! If you like pickles you will love this stuff! The chopped veggies mix is great for stir fry and the pre cooked sweet potatoes are FAB to add to meals with no effort.
5. Whole30 Trader Joes Pantry Staples:
Oddly there is only one marinara sauce that is Whole30 compliant at TJs and not everyone is able to find it! The Roasted Garlic Spaghetti Sauce is fab and no added sugars or oil! YAY! Perfect for my Cheeseless Chicken Parm! I use tahini ALL the time and love it in my simple tahini sauce.  I put that stuff on veggies, meat and anything else I like.  As for pickles you will find that most on the market have added yellow dye and sugar.  These Kosher Dill Pickles are clean and so tasty!
6.  Whole30 Trader Joes flour, milk & butta:
When you want to breaded anything on Whole30, coconut & almond flour will be your best friend! I use a blend of the two in my Whole30 Chicken Tenders and they are SO good! These two coconut milks only have coconut in them! They are great in sauces, soups  or in your coffee in the morning. And of course GHEE! Love this stuff for cooking meat on the stove top.
7.  Whole30 Trader Joes Snacks- Nuts!
All nuts at TJs were great but we especially loved snacking on these hazelnuts… and not only because they satisfied a nutella craving! I love using nuts to make homemade nut butters or my Nutty Seedy Cacao Bites!
8. Whole30 Trader Joes Snacks:
So on Whole30 they don't recommend lots of snacking, but if you are hungry between meals you need to eat!! Epic bars & RX bars are my favorites and at most TJs! The Chicken Sriracha is compliant and most RX bars are too!
9) Whole30 Trader Joes Drinks:
I love their simple sparkling waters but these are my go to!  Coffee obviously.. obsessed.  And these Spindriff drinks are great because they just have a little bit of natural fruit juices and carbonated water.
This is really scratches the surface of all of the great finds out there.  I also love their frozen chicken thighs, and dates! I just love Trader Joes Whole 30 items!
---
Here are some other Whole30 Must Haves lists you can use on your journey!
---
Want this Whole30 Must Haves list + 3 others in PDF form?  Just sign up for my email list below and get them straight to your inbox!
---
Finding it hard to eat vegetables everyday on your Whole30? This eBook can help make them extra delicious!!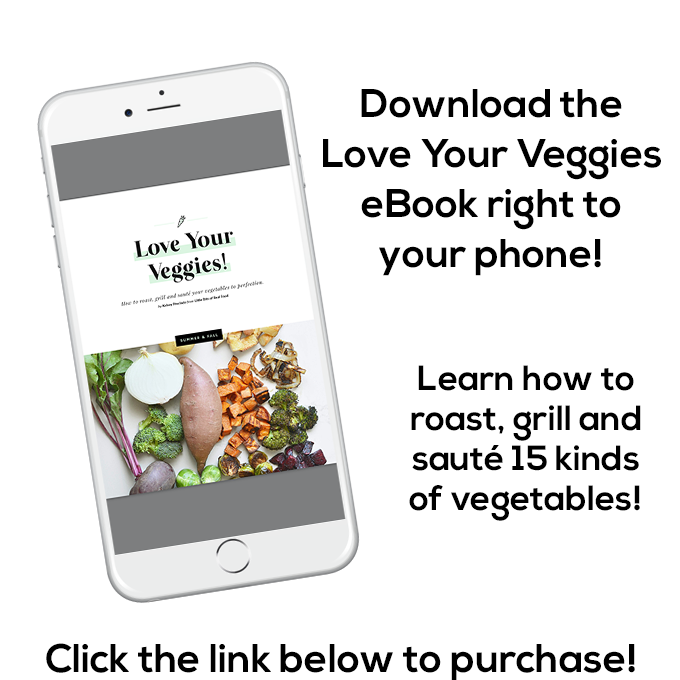 [purchase_link id="7826″ style="button" color="green" text="Purchase eBook Here!"]
For more fabulous Whole 30 Recipes, check out these roundups from The Whole Smiths and Living Loving Paleo!
We are participant in the Amazon Services LLC Associates Program, an affiliate advertising program designed to provide a means for us to earn fees by linking to Amazon.com and affiliated sites.