Easy & Healthy Five Minute Sauces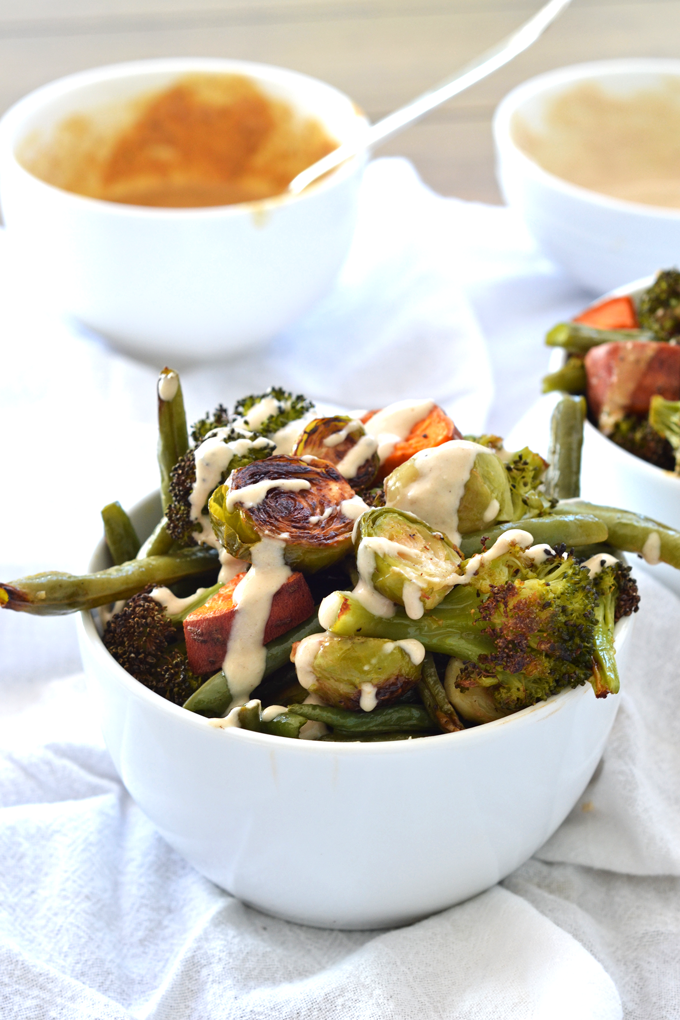 Fast & Easy SAUCE TIME!!  We are HUGE fans of sauces in our family and if you are eating mostly meat and vegetables for dinners, it is so nice to have a sauce to drizzle over everything for extra flavor.  This posts hits you with 2 of my favorite sauces to mix it up and they each only take one small bowl and about 5 minutes to throw together!  First off – my love – TAHINI!  If you follow me on instagram you know I adore this sauce. Yes, I said adore – it's an intimate love we have! 🙂  The creaminess and nuttiness of the tahini mixes with apple cider vinegar for some punch, and then spices for flavor!  Here is a graphic to wrap your head around this one: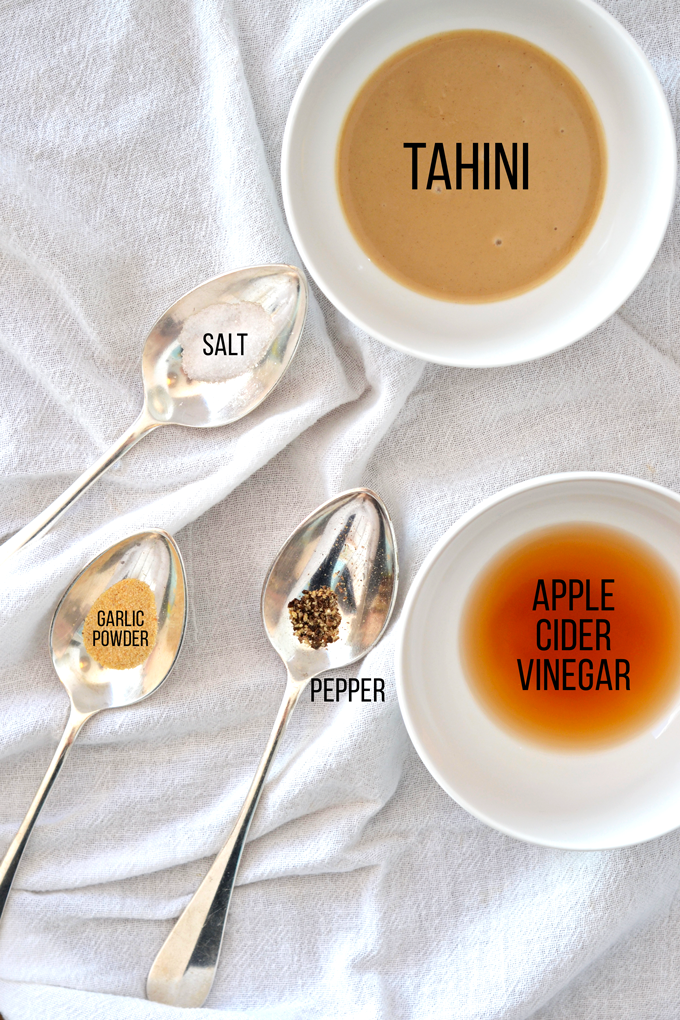 DRIZZLE FO SHIZZLE. These are the Best, Easiest & Healthy Sauce Recipes that take no time.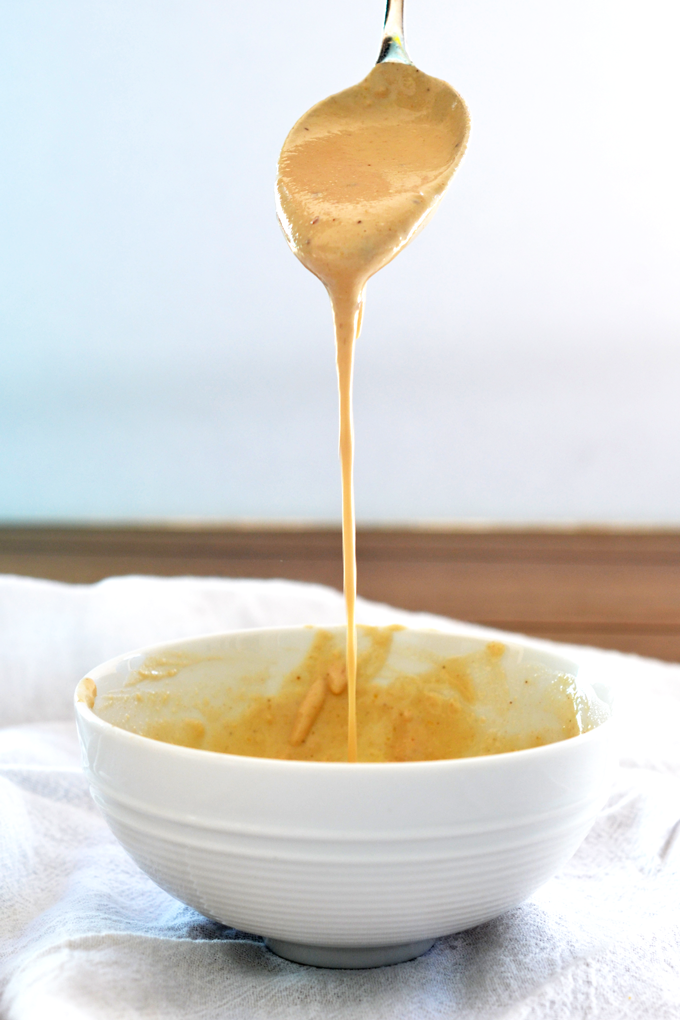 Okay now for #2.  This one makes my heart really happy. I made this a couple of weeks ago and now I have a big batch in the fridge just waiting to use on anything and everything!  If you like Thai food or curries of any kind – this ones for you.  Almond butter for the base – coconut milk to thin, and more spices!  See a trend here?  Base – thinner – spices.  Three components to make any quick weeknight sauce!  I was scared of curry for years because I don't like spicy food and thought all curry was spicy!  Silly Kelsey.  Now I know the truth and I love adding curry powder in recipes as much as I can.  Coconut just goes perfectly with the stuff.  Here is another graphic for ya.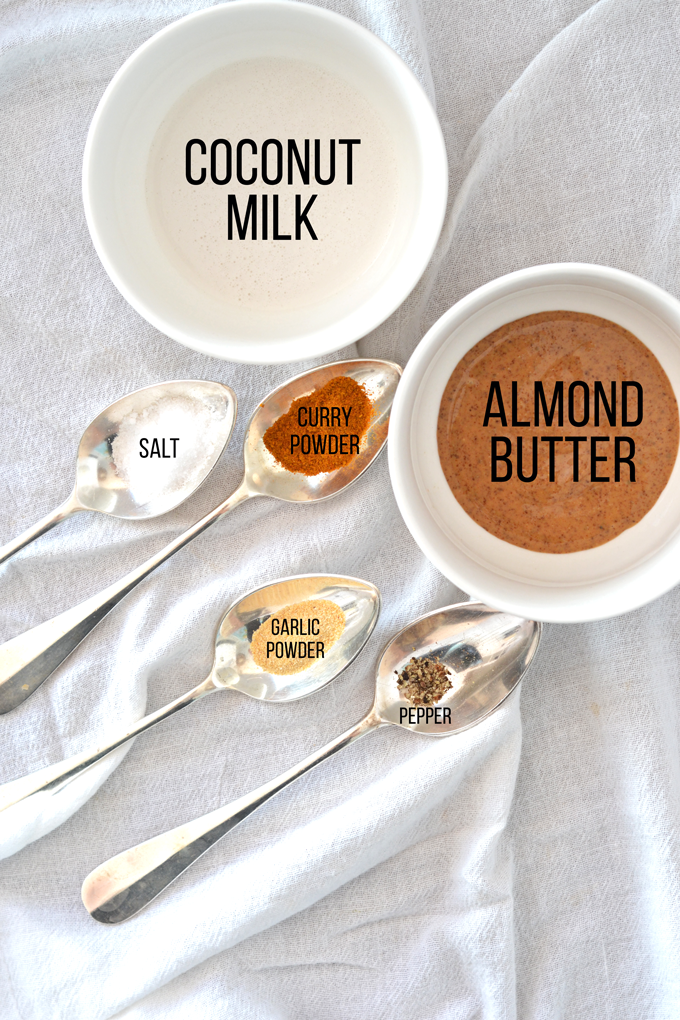 MO DRIZZLE FAAAAA SHIZZLE.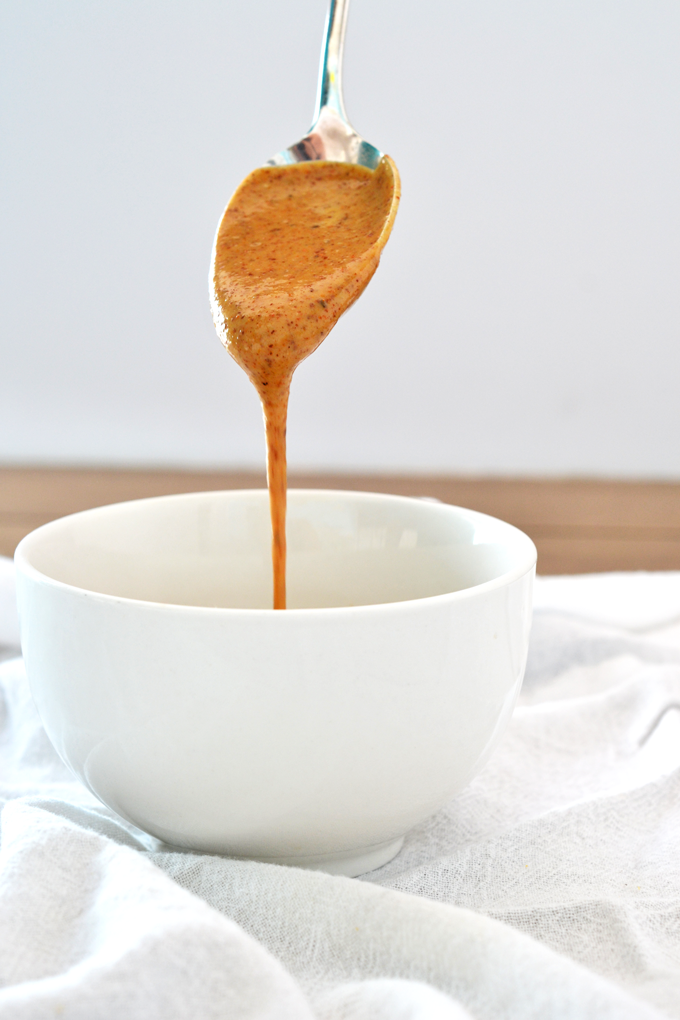 I love to drizzle these sauces over my roasted veggies!! Roast any veg you like at 425 degrees for about 25 minutes and get your sauce on for the perfect meal. So many easy and healthy sauce options to choose from.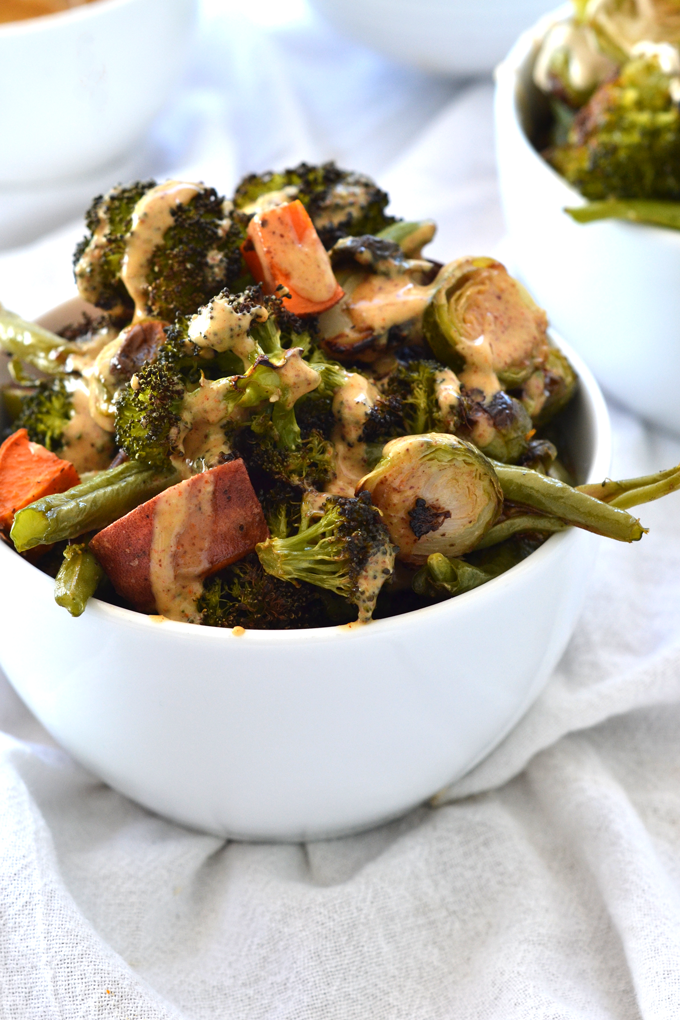 Pin all these healthy sauces for later!!!

Nutrition for Easy & Healthy Sauces
Most people seem to be making a lot of sauces from scratch which really helps people eat cleaner!  All of these recipes are compliant as a Whole 30 Sauce and a Paleo Sauce option.  One way you can tell a sauce is a "healthy sauce" is if it has a limited amount of ingredients.  Let say 6 ingredients or less.  This can ensure there aren't a bunch of unnecessary additives or preservatives added in that can be harmful to your overall health if eaten in excess. These Healthy Sauces are just perfect to incorporate into your daily intake because their ingredients are limited and are actually healthful; coconut milk & apple cider vinegar!
Print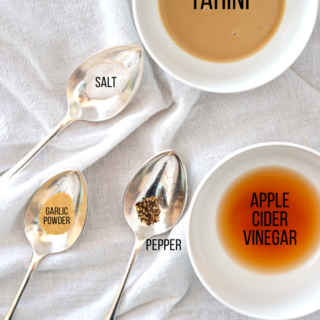 Easy & Healthy Sauces 5 minutes or less
---
Tahini Sauce:
¼ cup tahini
1 tablespoon apple cider vinegar
3 tablespoons water
1/2 teaspoon garlic powder
salt to taste
pepper to taste
Curry Almond Coconut Sauce
¼ cup almond butter
1 teaspoon curry powder
6–8 tablespoons reduced fat or light coconut milk
½ teaspoon garlic powder
Salt to taste
Pepper to taste
---
Instructions
Tahini Sauce:
Combine all ingredients in a small bowl until combined. Add a little extra water if you would like a thinner sauce.
Curry Almond Coconut Sauce:
Combine all ingredients in a small bowl until combined. Add a little extra coconut milk if you would like a thinner sauce.
We are participant in the Amazon Services LLC Associates Program, an affiliate advertising program designed to provide a means for us to earn fees by linking to Amazon.com and affiliated sites.