Whole30 Sprouts Must Haves
It's time for another must haves list!! This time it's all about Sprouts!  I love sprouts for their great sales and big inventory of all of my Whole30 faves.  I also tried out a few new things that I hadn't seen before and am loving everything!  I also love that their Sprouts brand has some awesome compliant and inexpensive products I know you will be excited about.  The list below just highlights a few of the options I found but of course all of the veggies and most meats available are compliant too.  If you love this list make sure to check out my lists for Trader Joe's, Target, Amazon, Thrive Market, Ralphs, Costco and Aldi!
Whole30 Snacks:
I love their RX bar selection, all which are compliant but ones with Peanut Butter!  I try to limit RX bars during a Whole30 just because they tend to be a "treat crutch" but they are so nice to rely on when you need quick fuel.  Also, meat sticks!!  These Epic Turkey Strips and bars  are all over the place now and such a great quick protein – be sure to check ingredients though because not all Epic products are compliant!  I also found these Nick's Sticks and both the Beef and Turkey are compliant and delish!
Whole30 Condiments:
Can we get a WOOT WOOT for condiments during Whole30??  I use tahini ALL the time by making my tahini sauce and drizzle it over all the veggies.  This Primal Kitchen mayo is perfect for chicken salads and dips!  And of course – salsa and guac which comes in clutch on burrito bowls, especially my slow cooker salsa chicken on sweet potato rice!
Whole30 Sauces and Dressings:
These were 2 brands I was very excited to see in stores!  I just recently tried Yai's Thai and their sauces are perfect to add to any meats or veggies in a stir fry.  And of course this Primal Kitchen Greek dressing goes so well on salads!
Whole30 Extras:
These are things I couldn't find a category for but all things I LOVE!! It is surprisingly hard to find compliant pickles without yellow dye so I was happy to see these ones from Sprouts! It can also be hard to find good almond butters without added oils and this one I found by the bulk bins.  And can we give it up for Coconut Aminos?!  I LOVE this brand and love using it on Cauliflower Fried Rice, in Whole30 Orange Chicken and Orange Chicken Meatballs, and of course Five Spice Beef & Broccoli!
Whole 30 Meats:
Soooo many great options here!! My FAVE sugar free bacon – Pederson's and they have sales on occasion which is awesome!  I also love the True Story products, both deli meats and chicken sausages – these are compliant but always check labels! In the frozen section there are great patty options like Bubba burgers and this ground venison!  Then I am most excited about Safe Catch Tuna being in Sprouts now!  My favorite tuna ever – love it in tuna salads, and as tuna cakes!
Whole30 Nut Products:
Nuts are another thing that can seem like they should all be compliant but many are cooked with oil!  Buy them raw and roast them yourself to be sure.  I also love having almond meal on hand for breading chicken in things like my Whole30 Chicken Tenders, Cheeseless Chicken Parm and Chicken Piccata!  Shredded Coconut is also great to have on hand, I love toasting it and sprinkling it on Sweet potato toast with almond butter!
Whole30 Pantry Items:
Here are some great things to keep on hand in the pantry!  Always good to have a compliant Bone Broth on hand for sauces and soups and this one was clean!  I always have coconut milk in my pantry to help make sauces creamy like in my Curried Turkey Sloppy Joes in Sweet Potato Bowls!  I also use tomato sauce in that recipe as well and in my Whole30 Ketchup  which i love to put on eggs or my eggless Whole30 Breakfast Meatloaf!
Now get shopping!!  I hope this list was helpful and if so check out my other Whole30 Must Have lists below:
---
Want this Whole30 Must Haves list + 3 others in PDF form?  Just sign up for my email list below and get them straight to your inbox!
---
Finding it hard to eat vegetables everyday on your Whole30? This eBook can help make them extra delicious!!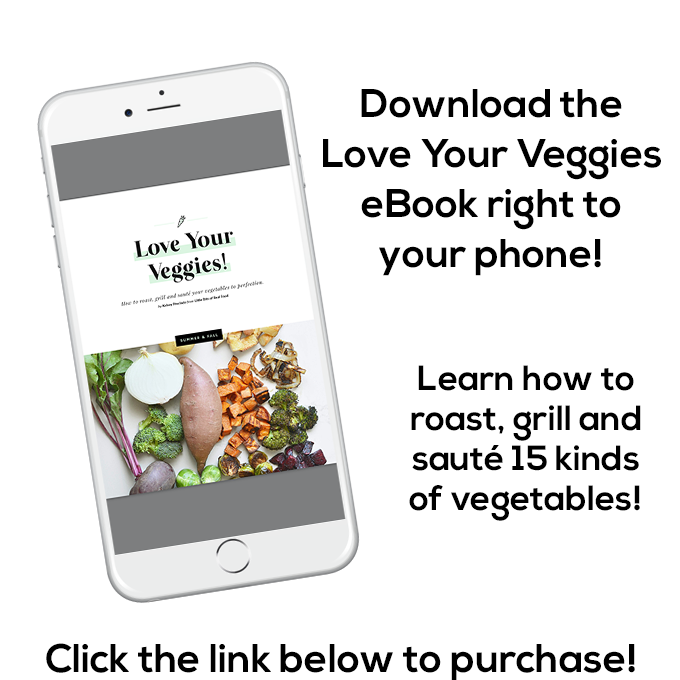 [purchase_link id="7826″ style="button" color="green" text="Purchase eBook Here!"]
We are participant in the Amazon Services LLC Associates Program, an affiliate advertising program designed to provide a means for us to earn fees by linking to Amazon.com and affiliated sites.