10 Meals to Take to a Friend in Need
These days of a pandemic can seem so isolating and the need for human connection is real!  This is especially the case for people going through hard life events such as as postpartum, surgery, death in the family, or simply just trying to survive with a bunch of kids at home.  If you have a friend you know if dealing with any sort of issue and they live close enough to drop off some food, do it!  It can be such an easy way to show you care and will be one more thing they don't have to worry about.  I love a good casserole dish you can drop off to reheat, but I also love a spread of different things that they can throw into a bowl with some fresh ingredients too.  I am sure your first thought is a lasagna or pasta, but we are going to think nourishment and variety here! Below you will find my 10 ideas for meals to take to a friend in need, from recipes to additions you can pick up at the grocery store.
Be sure to scroll all the way to the bottom to see the extras that are great to add to any meal delivery to really take it up a notch!
1) Greek Food Spread
Make:
Chicken Shawarma, Slow Cooker Greek Chicken or if you have my cookbook, the chicken from the Loaded Greek Lunch Bowl or the Gyro Meatballs!
Tomato Cucumber Salad – Mix together 2 cups chopped cherry tomatoes and 1 cup chopped cucumbers with 2 tbsp oil, 1 tbsp red wine vinegar and season with salt and pepper.
Rice (any kind, basmati or brown)
Buy:
Bag of chopped romaine lettuce (or the recipient's fave salad mix)
Hummus
Tzatziki
Feta Cheese
Pita Bread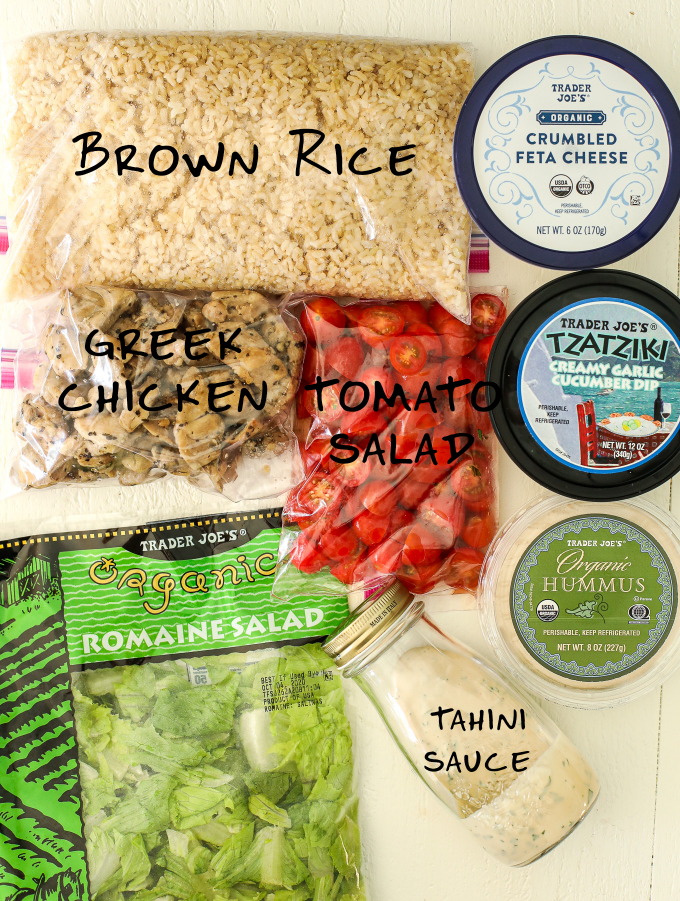 2)  Taco Bar
Make:
Salsa Chicken or any ground meat cooked with taco seasoning
Fiesta Salad with Salsa Vinaigrette

Pre chop all veggies in baggies, except the avocado & make vinaigrette.

Rice with a squeeze of lime and some chopped cilantro
Buy:
Tortillas
Guacamole
Shredded cheese or cotija cheese
Salsa
3) Dijon Chicken & Mashed Potatoes
Make:
Garlic Mashed Potatoes

Boil 6-7 yellow potatoes until fork tender (12-14 mins)
Combine in a bowl with 1/2 cup coconut milk, 1/3 cup chicken broth, 3 tbsp ghee, 2 tsp garlic powder, 2 tsp salt
Blend with an immersion blender or mash!
Buy:
4) Spring Veggie Shepards Pie
Make:
Spring Veggie Shepards Pie

You can make this recipe but not bake yet.  Write a note for them to preheat their oven to 400 degrees and bake for 30 minutes if coming from the fridge.
Buy:
Bagged Salad with dressing & toppings included
5) Whole30 Cheeseburger Casserole
Make:
Whole30 Cheeseburger Casserole 

You can use shredded cheese instead of cashew cheese if they aren't dairy free and leave off the lettuce.
Pack the shredded lettuce separately and don't bake the casserole yet.
Write a note for them to preheat their oven to 350 degrees and bake for 30 minutes if coming from the fridge, then top with the lettuce after cooking.
Buy:
Bag of frozen french fries if they are fry people!
6) Pulled Pork Sandwich Spread
Make:
Buy:
7) Fresh Summer Foods
Make:
Grilled Chicken

I recommend grilling about 2-3 lbs of chicken breasts with just some oil, salt and pepper. They can have it with this meal and as easy leftovers.
8) Spaghetti & Meatballs done right!
Make:
Spaghetti (regular, gluten free, whatever they need & will love)

When making spaghetti ahead for someone, toss it with a little bit of oil to keep it from all sticking together and leave instructions for them to reheat with a splash of water in the microwave)
Buy:
Jar of GOOD marinara
Parmesan cheese
A bagged salad with dressing with toppings included
9) Chicken Pot Pie Casserole
Make:
Chicken Pot Pie Casserole

This recipe I used a paleo biscuit but you can also buy any roll of biscuits and pack those with everything for them to throw on top before baking at 400 degrees for 30 minutes out of the fridge.
Buy:
Bagged Salad with dressing & toppings include
10) Asian Inspired Dinner Spread
Make:
Buy:
Frozen Egg Rolls
Bottle of either Soy Sauce, Tamari or Coconut Aminos
Important Extras:
Desserts

Store bought cookies (oreos, milanos, etc)
Cookie Dough (preferrably in a bag in pre rolled balls to keep in the freezer)
Brownies
Bag of candies (m&m's, skittles, any of their faves)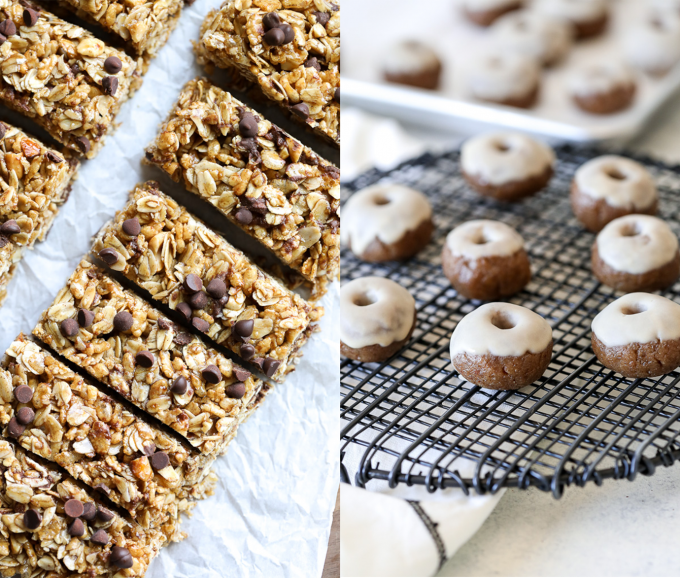 Snacks

Fresh Fruit, chop it if you can!
Store Bought Crackers or Chips they like

Breakfast Extras

Pre-made smoothie bags

Fill baggies with some frozen fruit & spinach
Tell them to pour it into a blender with any milk they have & add peanut butter if they like.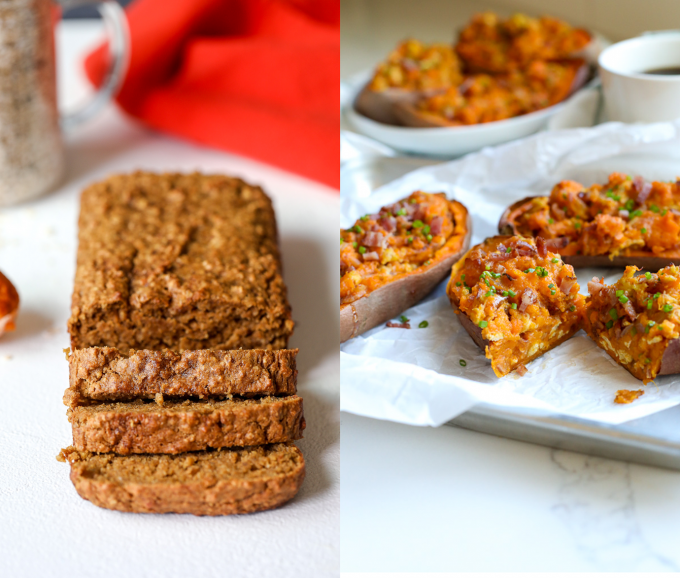 Drinks

Wine or ingredients to make their favorite cocktail (if they drink of course)
Pack of sparkling waters
Jug of cold brew or your favorite coffee ground
A few kombuchas
Pack of your favorite tea
If it is in the colder months, this Paleo Hot Chocolate Mix
If you found this 10 Meals to Bring to a Friend in Need post helpful, pin the image below so others can find it too!
We are participant in the Amazon Services LLC Associates Program, an affiliate advertising program designed to provide a means for us to earn fees by linking to Amazon.com and affiliated sites.