Maple Donut Energy Balls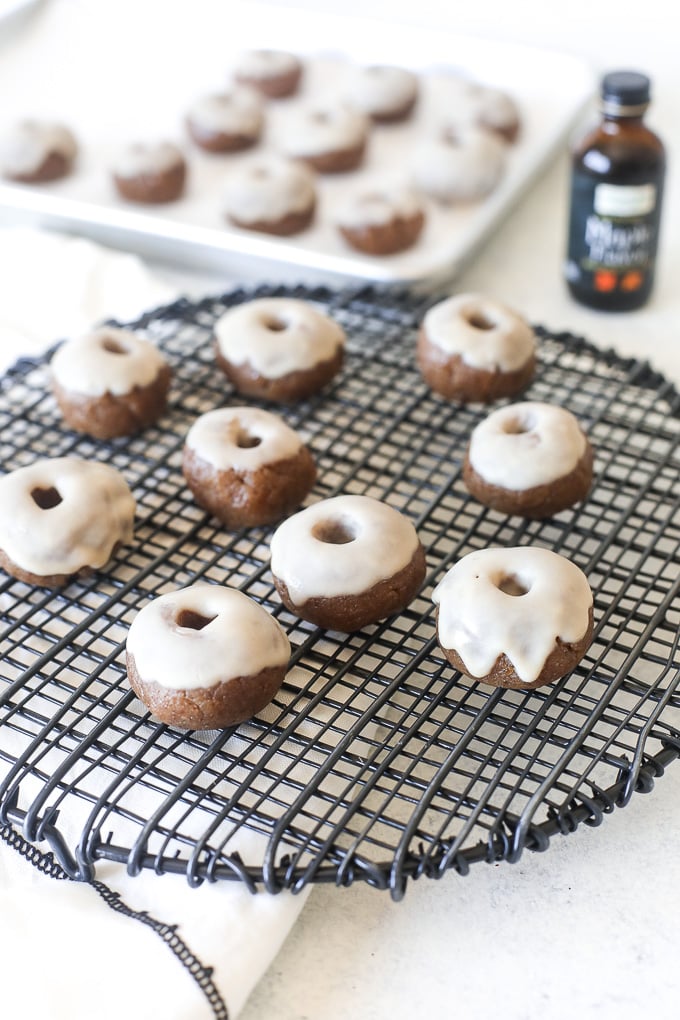 If you really know me then you really know that I LOVE maple donuts.  That intense maple flavor is everything!  I'll take it on a cake donut, buttermilk, yeast or bar…. just give me that maple glaze!! So I realized that the amazing maple flavor I love is from a little thing called maple extract.  You aren't going to get that flavor from plain old syrup people.  So I got some of this maple extract (a brand I like the ingredients of) and mixed it with some coconut butter.  If you are wondering what the heck coconut butter is, its basically just blended coconut.  If you took shredded coconut and blended it in a food processor until smooth and creamy, you would get coconut butter! But lucky for us you can just buy it at the store.  I have seen it sold at whole foods, you can get it on amazon, or I get mine from Thrive Market.  The best part about coconut butter is that it hardens like a frosting would but theres no powdered sugar needed here.  I honestly love dipping all kinds of things (fruit mostly) in coconut butter and putting them in the fridge or freezer to harden.  Healthy fats that taste like dessert for the win!
Now go make these epic energy balls and report back!  I want to hear what you think and be sure to tag me on your posts on instagram – i'm @littlebitsof_realfood over there.  Have fun living that donut life while also being totes grain free and dairy free! 🙂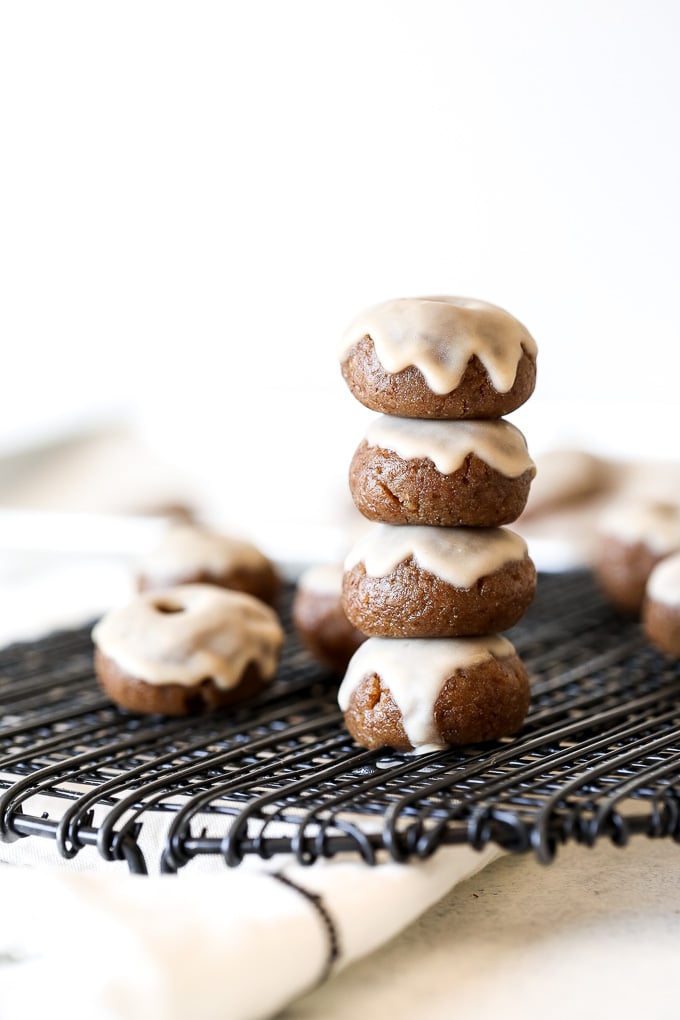 We have lots more energy, protein balls to get you through those long days:
Chocolate Dipped Raspberry Energy Truffles
Pin the image below to save this Maple Donut Energy Balls recipe for later!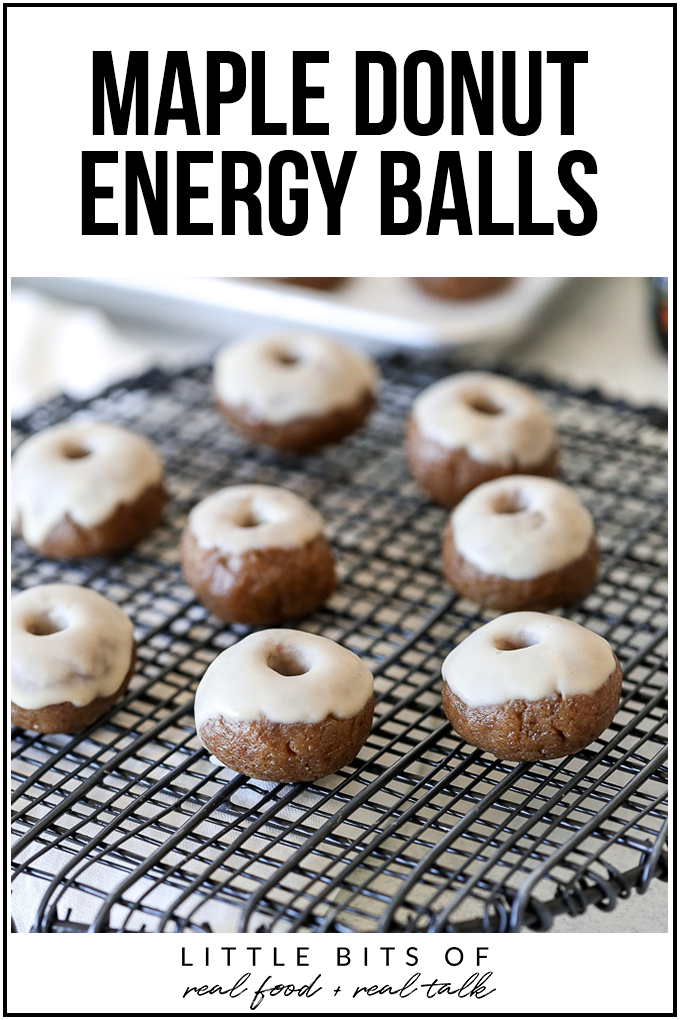 Print
Maple Donut Energy Balls
---
1 ½ cups pitted dates
2 cups almond flour
¼ cup pecan butter (or almond or cashew butter)
2 tablespoons maple syrup
2 tablespoons flax meal
1 tablespoon Water
⅓ cup melted coconut butter
1 teaspoon maple extract
refined coconut oil as needed
---
Instructions
In a food processor combine pitted dates, almond flour, nut butter, maple syrup, flax meal and water and blend on high until completely combined and smooth. (it will kind of form a ball in the mixer)
Scoop out the mixture into balls and roll them in your hand to make them perfectly round.  Place the balls on a parchment paper lined baking sheet or plate. Use the end of a wooden spoon to make an indent in the middle of the balls, about half way through. This will make them look like a donut!
Place them in the freezer to harden up a bit while you make the glaze.
In a small bowl combine melted coconut butter and maple extract.  (if you haven't worked with coconut butter before, know that it hardens at room temperature so you have to microwave it a bit to get it back to liquid form)
Note: If the glaze is not thin enough to dip the balls in, add some melted coconut oil as needed until it is smooth!
Once the glaze is smooth, remove energy balls from the freezer and dip the tops in the glaze.  Once all are glazed, place them back in the freezer to harden.
Store in the freezer or fridge in a ziplock bag and enjoy!!
We are participant in the Amazon Services LLC Associates Program, an affiliate advertising program designed to provide a means for us to earn fees by linking to Amazon.com and affiliated sites.