Easy Whole30 Breakfast Recipes

Anyone doing a September Whole30??  The wonderful team at Whole30 do a big one in January and September which is awesome because if you want to do one, you'll know that there are TONS of other people going through it with you.  For this post we want to tackle breakfast because there are only so many days you can make the same eggs with chicken apple sausage and avocado.  These recipes are easy to make and especially fabulous if you an prep them before and reheat in the morning.  Let's do this!
These are my go-to breakfast sausage and they go well with just about everything!  I love making a big batch of them and freezing them to pull out and microwave when i'm in a hurry!
I love how just a few simple ingredients we use all the time can combine to be something so new, fresh and delicious!  I also recommend this Whole 30 Twice Baked Breakfast Potato if you are hosting a  brunch of any kind.  Perfect to make ahead of time in big batch and guaranteed to be a crowd pleaser.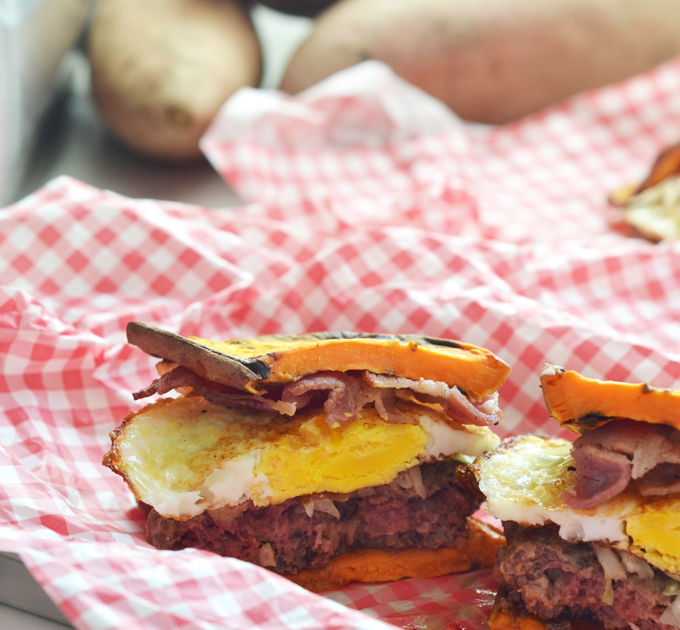 How can you not appreciate the art of the Whole 30 Sweet Potato Toast Breakfast Burger! I realize I rarely make recipes on my blog with beef which is funny because we do eat beef it just doesn't make it into the daily routine.  Something about a burger feels like a special occasion doesn't it, making it super fun for a Breakfast meal.
Needing a cozy sweet breakfast meal but on a Whole 30? The best part about this recipe is the TOPPINGS!  I loved adding sliced banana, walnuts and a drizzle of almond butter… you can add whatever Whole 30 compliant nut butter of your liking! YUM!
Who said Meatloaf was only a savory meal to be consumed at Dinner?  Not us!  This savory and sweet Whole 30 Breakfast Meatloaf is so delicious. One thing to I try to be sure of is to eat balanced nutrients at each meal so I don't need to snack, I find that protein at breakfast is key!  This is also a bonus because you can make a loaf on Sunday and have it in the fridge for the week.
Fennel really is so hot right now!  I love the flavor and it goes perfectly with bacon and potatoes!  I was going to chop some of these veggies (which you totally can), but once I got the food processor going to shred the potatoes, I thought throwing all of the veggies in there would make my life easier.  And that's what breakfast is all about!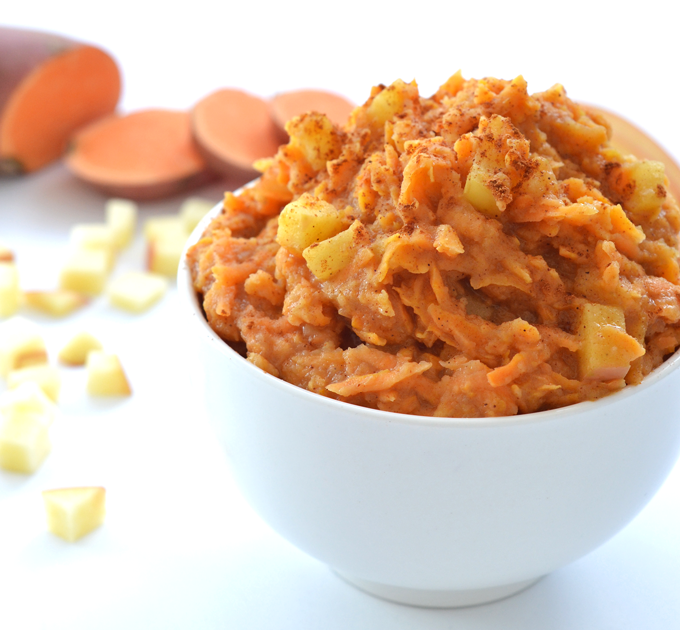 When I think of breakfast, oatmeal with cinnamon and apples just automatically comes to mind! It's also a childhood flashback for mornings where my mom threw a bowl of Quaker instant oatmeal in the microwave for me because we had 10 minutes to get out the door!  If you are in the mood for a throw back, this Whole 30 Apple Cinnamon Sweet Potat-Oats is divine!
Bacon, Eggs, Veggies, Mexican Style with some Guac? Enough said. Enjoy!
They last about 3-4 days after making them so you can make these twice a week and be set! There are 2 vegetarian options too so if you are having those on Whole 30 feel free to throw in an extra protein of your choice or have some on the side. Here is the LINK to the video I made to show you how easy these are!
I usually love to add leftover veggies from dinner into my eggs the next morning but sometimes we eat them all or I want to save them all for lunch!  Insert > frozen veggies!  It is sooo nice to pull out some frozen veggies and add them to my breakfast for a quick way to get in those greens.
We are participant in the Amazon Services LLC Associates Program, an affiliate advertising program designed to provide a means for us to earn fees by linking to Amazon.com and affiliated sites.