Chicken Cauliflower Patties
Let's talk about the elephant in the proverbial room people…. What the heck do you put on lettuce to make a delish salad.
One that makes you want to make it again the next day and the one after that. We all struggle with creating the perfect balance of greens, veggies, some crunch maybe some protein and of course a yummy dressing to bring it all together. If you are like me you probably have your go-to salad at your favorite restaurant "cough, cough BBQ Chicken Salad at CPK, cough." Now you would think it would be sooo simple to take a picture of the salad and re-create it at home but guess what, for some reason it's not!!
The idea for a simple yet delicious salad/topper came form a few different inspirations. I wanted to use ground chicken, I wanted something I knew could win over toddler and husband alike and I wanted to use some kind of veggies Just like the One-Pot Chicken Enchilada Rice hiding veggies with a protein is always a good idea. Add some cheese and you have yourself a winner!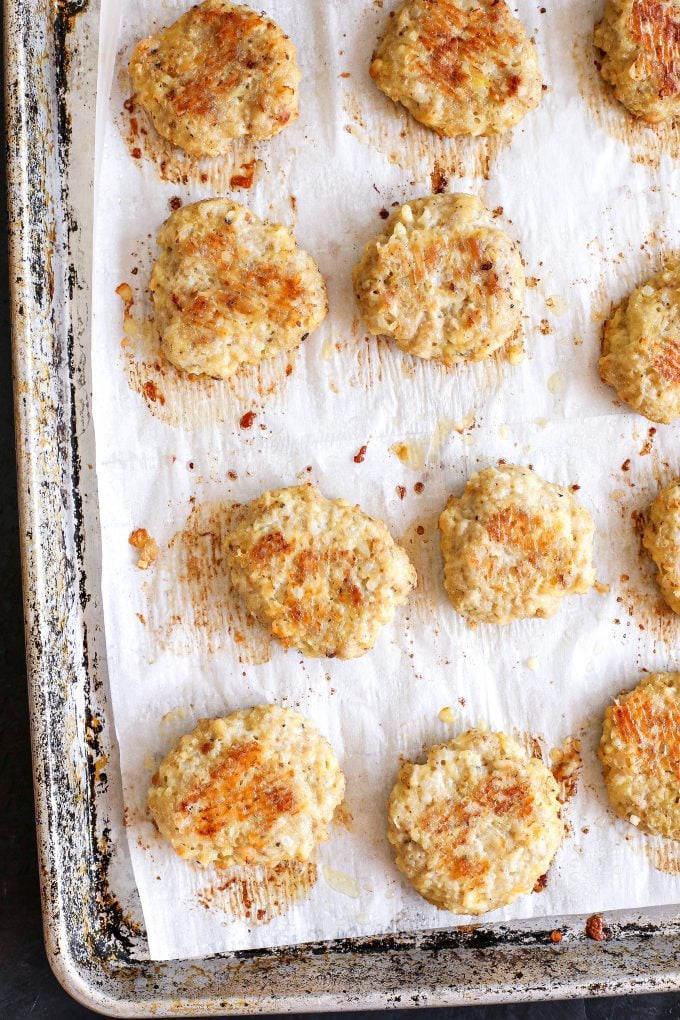 This recipe will come together so quickly and simply you will wonder why it has taken so long for me to create them and share them with the world. Throw all the ingredients in a bowl and mix together. Feel free to leave the cheese out to make them dairy free. Make patties how every thin or thick you would like them and bake on a parchment lined baking sheet. This is a great add to your meal prep for the week, and you have lunch ready for you and any other hooligan that wants to eat.
Tell us what you think and what other yummy topping you add to your homemade salads. Enjoy!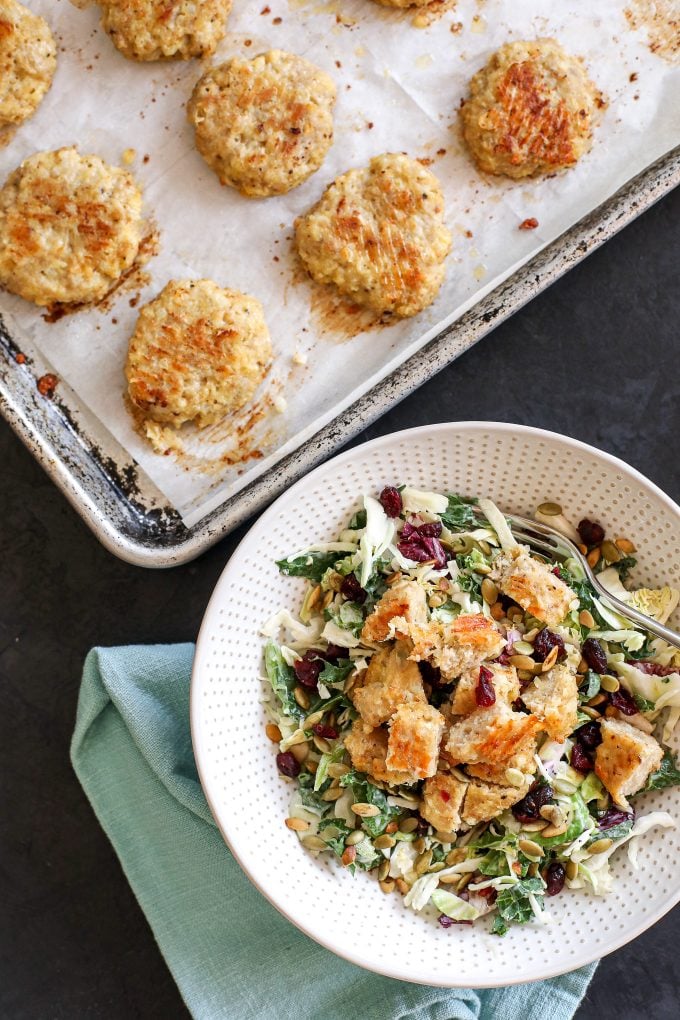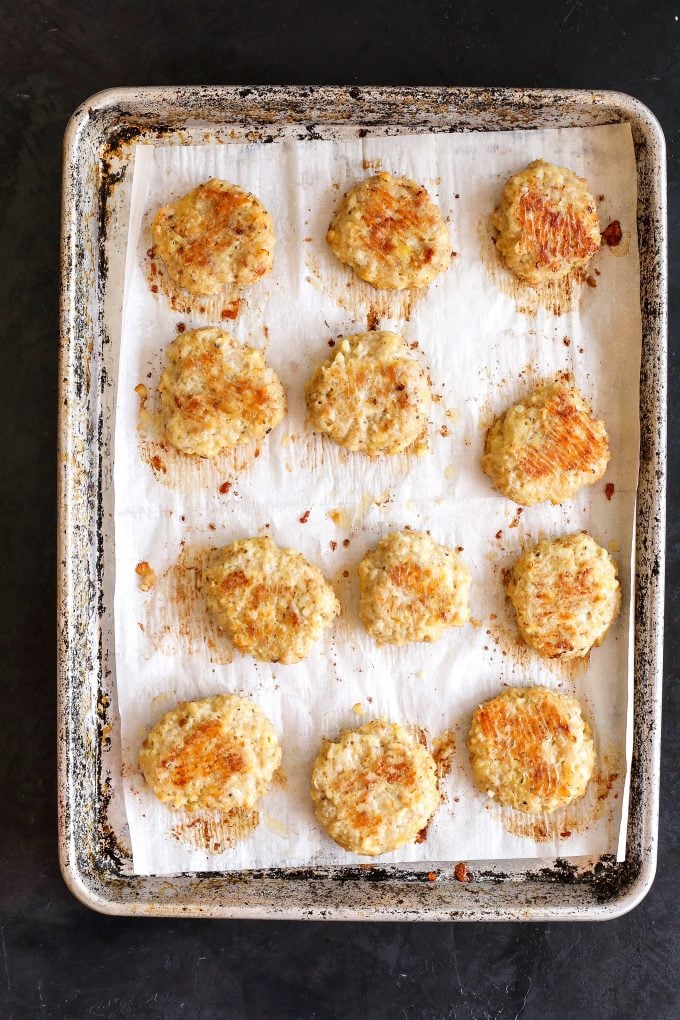 We know you are going to need some salad toppers/ hidden veggie meals, we have you covered:
One-Pot Chicken Bacon Ranch Rice
One Pan Garlic Herb Tuna Cakes and Veggies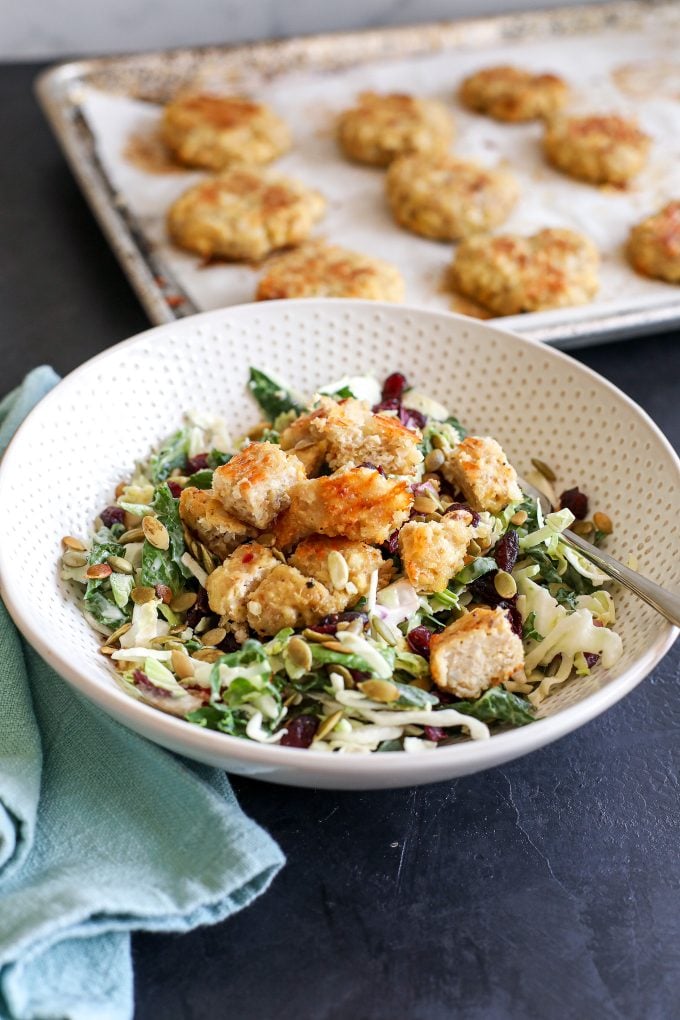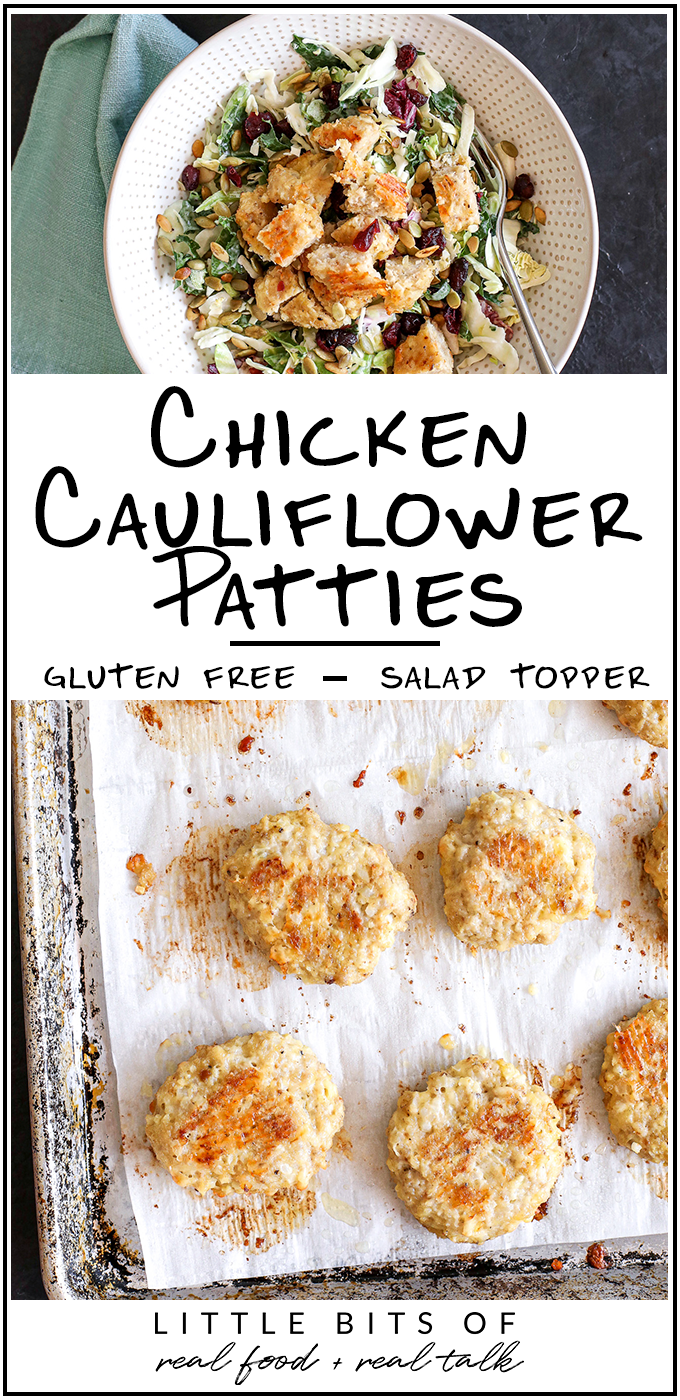 Print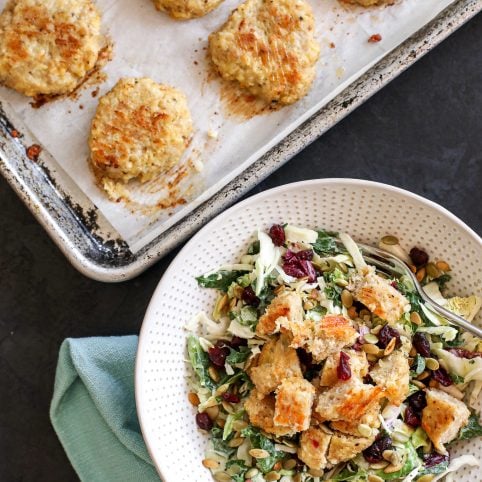 Chicken Cauliflower Patties
---
1 lb ground chicken
1 tsp chopped garlic
1 egg
½ c gluten free bread crumbs
1 cup cauliflower rice 
1 cup shredded cheese
1 tsp salt
1/2 tsp black pepper
---
Instructions
Preheat oven to 400 degrees.
Combine all ingredients in a large bowl and mix to combine evenly.
Form into 12 patties and place on a baking sheet and spray the top with oil spray.
Bake for 15 minutes then flip, spray again and cook for another 10 min.
We are participant in the Amazon Services LLC Associates Program, an affiliate advertising program designed to provide a means for us to earn fees by linking to Amazon.com and affiliated sites.