Sun-dried Tomato Egg Bake
The perfect Sunday morning breakfast or high protein meal prep for the week, this Sun-dried Tomato Egg Bake can do it all.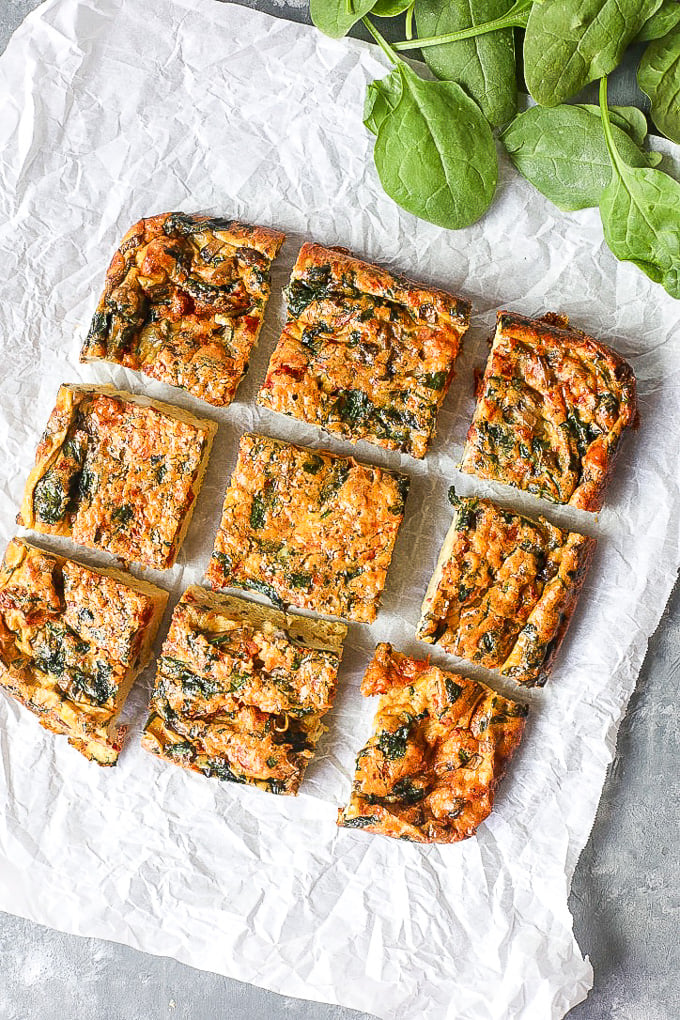 Everyone always talks about having a high protein breakfast to start the day off and usually that means incorporating eggs of some kind into it. The problem is you usually get tired of having scrambled eggs after about day 4, hard boiled might hold you over for a few more days but you're not craving those. What you will be craving is this Sun-dried Tomato Egg Bake. Made with sun dried tomatoes, mushrooms, spinach, eggs and the milk of your choice this is the perfect way to start your morning. The sun-dried tomatoes add the perfect warmth without making the dish seem heavy.
No only is this extremely delicious as its written but it has another hidden secret, its super easy to make swaps with what you have in your fridge or pantry. If you don't have sun-dried tomatoes feel free to toss some roasted tomatoes in instead. Use any green you have on hand wether it be arugula, kale or even mixed greens, just sauté them down with the mushrooms and things should be wonderful. Lastly feel free to sprinkle some mozzarella or goat cheese onto of the egg bake when it first comes out of the oven. Now head over to the kitchen to see if you are able to make this delicious egg bake this weekend!!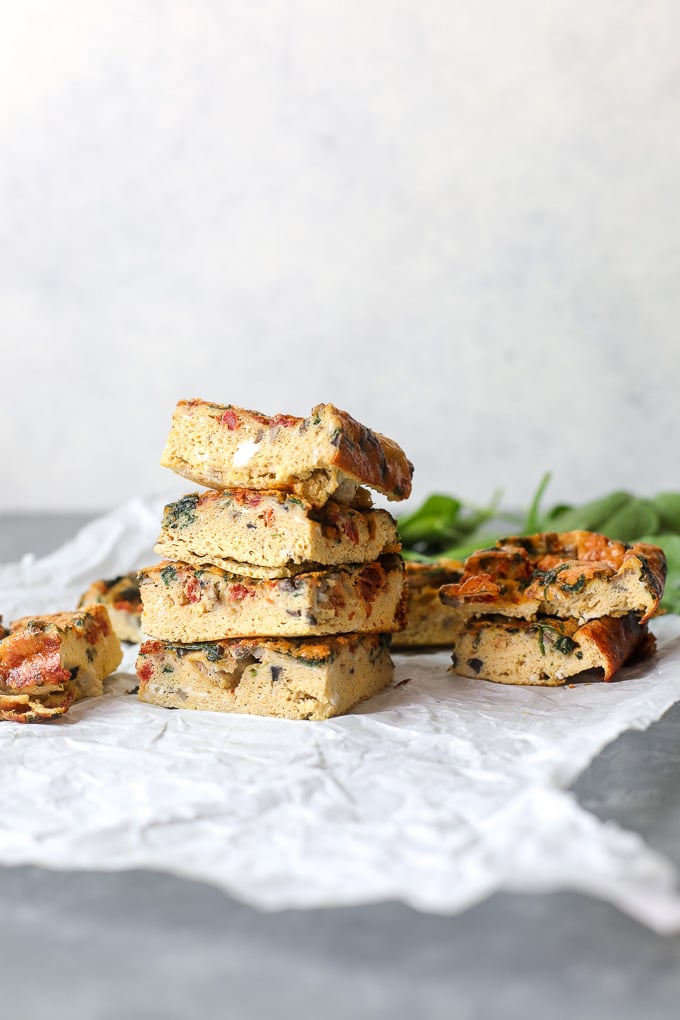 Can you make the Sun-dried Tomato Egg bake ahead of time?
Yes!!!! You can make this whole dish and store it in the fridge until you are ready to bake it. Just leave the egg mixture in a covered bowl in the fridge unit you are ready to bake it. Then pour in your baking dish, which can be a 8×8 dish or even a pie dish, and bake.
Can you freeze the Sun- dried Tomato Egg bake?
Affirmative yes. This makes an amazing prep ahead and save for later meal. Just bake the egg dish as instructed and allow to cool completely. Then you will want to make sure it is completely wrapped up in either ziplock bags with all the air sucked out, or in a sealed freezer compatible Tupperware.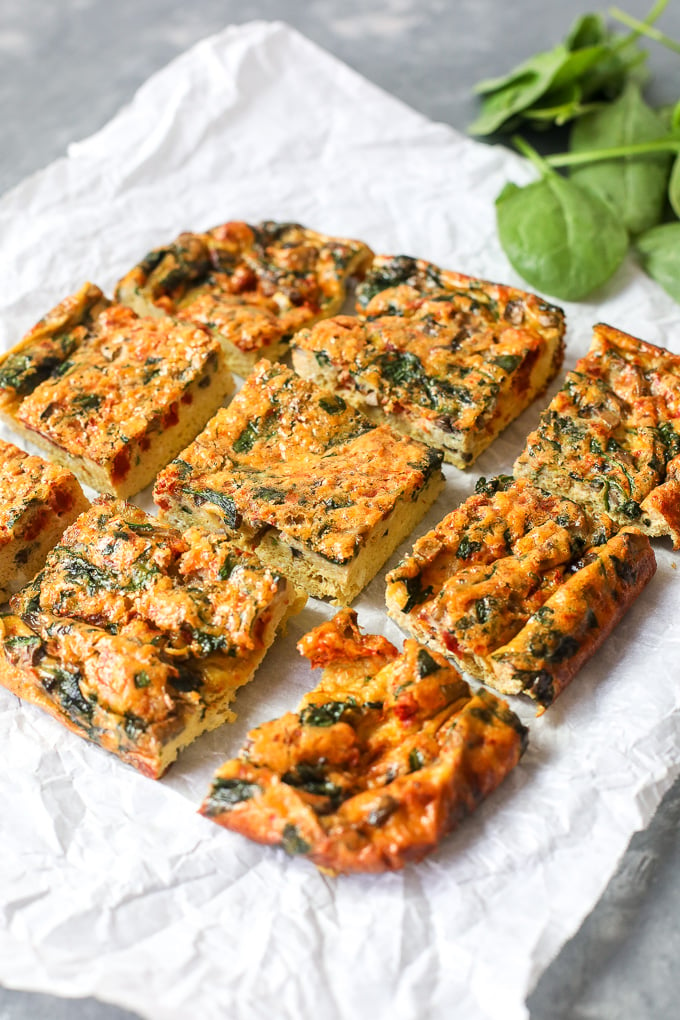 Easy egg breakfast are the best, we have a few more for you:
Asparagus, Prosciutto & Blue Cheese Frittata
Print

Sun-dried Tomato Egg Bake
---
¼ cup sun dried tomatoes
¼ cup almond milk
10 eggs
1 teaspoon garlic powder
½ teaspoon salt
½ tablespoon olive oil
1 cup chopped mushrooms
1 cup chopped spinach
---
Instructions
Preheat oven to 375 degrees.
Combine sun-dried tomatoes and almond milk in a blender and blend it for about 30 seconds to chop up the sun-dried tomatoes.  Place them in a large bowl and add eggs, garlic powder and salt to the bowl.
Place a small pan over medium heat and add olive oil to the pan.  Add in chopped mushrooms and cook for 1 minute then add in spinach and cook for another 30 seconds.  Move to a small bowl and let them cool for a minute or two.
Add veggies to the bowl with eggs and whisk to combine.  
Line an 8×8 inch pyrex pan with parchment paper and pour in the egg mixture.
Bake for 30-35 minutes or until cooked through.
We are participant in the Amazon Services LLC Associates Program, an affiliate advertising program designed to provide a means for us to earn fees by linking to Amazon.com and affiliated sites.