Spring Veggie Egg Bake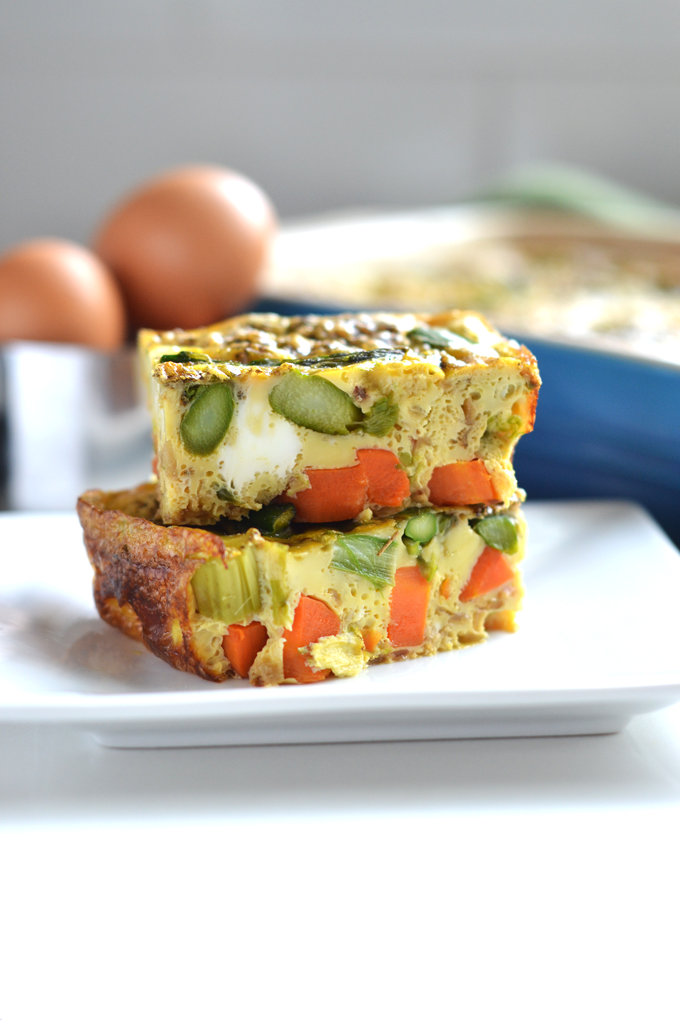 Let's talk about veggies at breakfast! This Spring Veggie Egg Bake is my jam right now.  Most days for breakfast I go with my standard eggs and chicken sausage for lots of protein, and try to add in leftover veggies if we have them.  But my new favorite way to ensure I get my veggies in is adding them to an egg bake and making it ahead!  If you saw earlier this week on Instagram, my hubby got his dream job as a firefighter and is going through a crazy tough academy right now.  He leaves the house at 4:30 AM and gets home at 7:30 PM so it's super important to send him off with all kinds of good fuel for the day.  This week I made a big egg bake that I cut into squares and packaged in foil so he could grab a square for his drive.  While his are packed with tons of protein, I left this veggie back meat free so those vegetables could take center stage!  If you are busy in the mornings I can't recommend these enough.  They are perfect to throw in the microwave to heat up so you have a nutritious breakfast on the go!  This one is not only great for week nights but also great for a big group brunch, like for Easter perhaps?!  You could totally make this into a double batch in a 13 x 9 inch pyrex and feed a crowd!
And now that I am prepping meals for my fireman hubs I am hoping to share more about that prep with you guys too!  It is such an exciting time for us and I could not be more pumped for the future.  Be sure to follow along my instagram stories for all my meal prep hacks!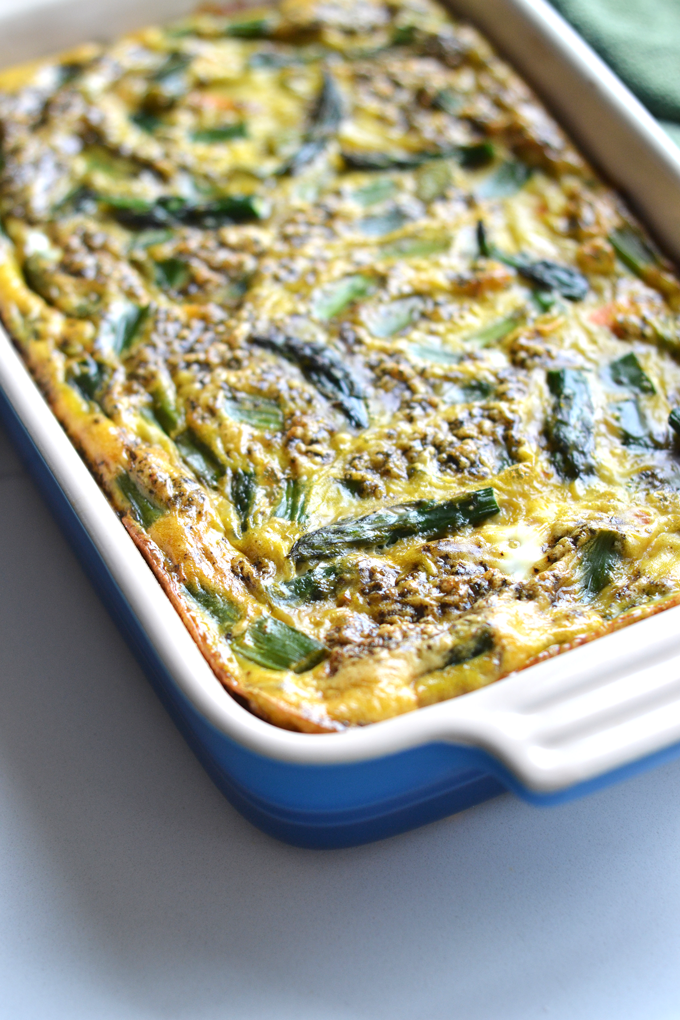 Perfect slices of asparagus and carrots!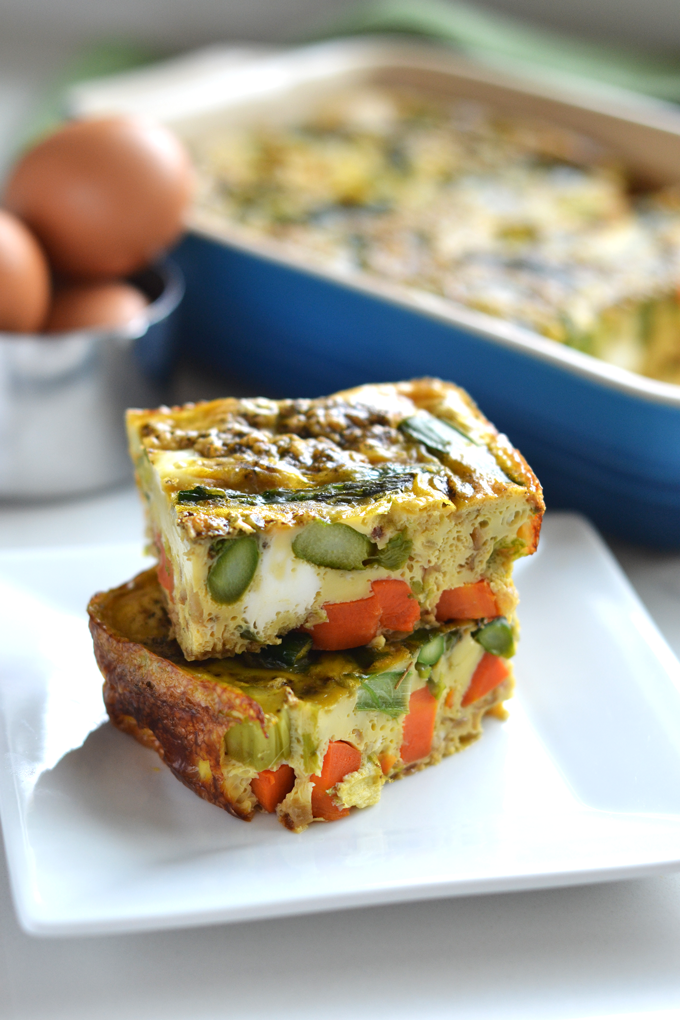 Gold fork for the win every time, am I right?!
EGGS are soo amazing, breakfast, lunch and dinner you can have any of these yummy recipes:
Pin this Spring Veggie Egg Bake for later!

Print
Spring Veggie Egg Bake
---
1 tablespoon avocado or olive oil
1 sweet onion, chopped
1 ½ cups chopped carrots
2 cups chopped asparagus
1 teaspoon minced garlic
8 eggs
½ cup plain unsweetened almond milk
1 teaspoon dried, crushed sage
1 teaspoon salt
---
Instructions
Preheat oven to 375 degrees.
Bring a skillet over medium high heat and add in oil. Add onion, carrots, asparagus and garlic and cook for 5-7 minutes or until cooked through and lightly browned.
Pour veggies into a greased 8×8 pyrex dish and let cool slightly. In another bowl combine eggs, almond milk, sage and salt and whisk to combine.
Pour eggs over the veggies and bake for 35-45 minutes, or until the casserole is set in the middle. Cut into slices and enjoy!
We are participant in the Amazon Services LLC Associates Program, an affiliate advertising program designed to provide a means for us to earn fees by linking to Amazon.com and affiliated sites.