Spiced Olive Oil Cake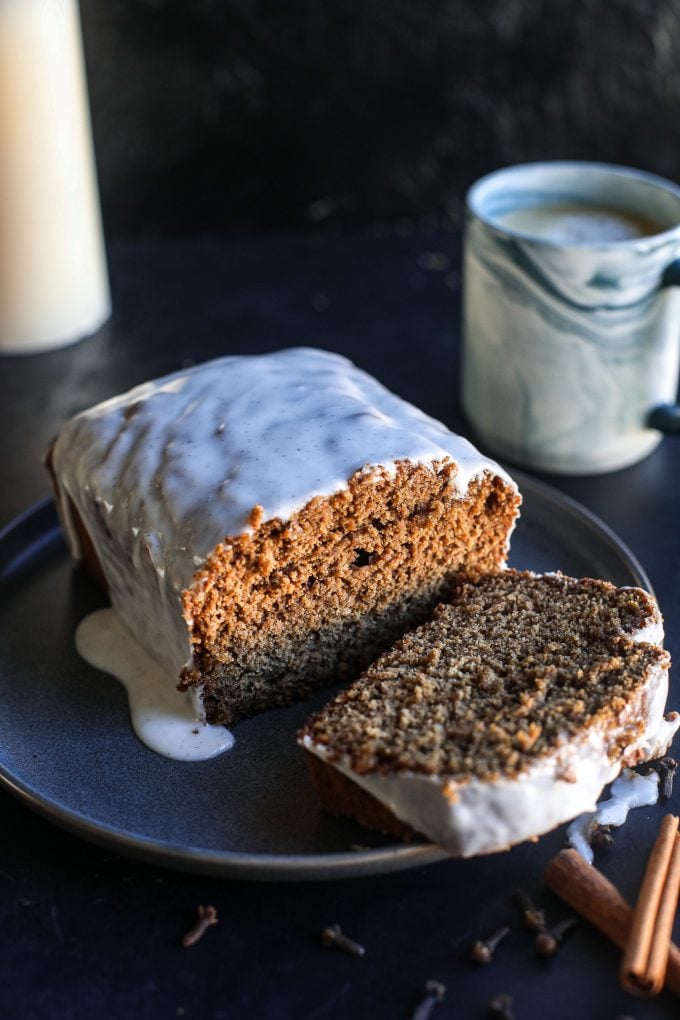 This Spiced Olive Oil Cake is such a winner when it comes to flavor and consistency, I can't even believe myself that it's gluten free! Oat flour helps make that happen and they addition of olive oil for the fat source is perfection.  It might be cookie week but I had to get this recipe into your hands as the holiday season begins.  It features all of the best spices – ginger, cinnamon, clove and allspice.  Speaking of spices I recommend you check your expiration dates on yours!! If you only you them a few times during the holidays each year there is a chance they are expired.  This isn't a huge deal for health reasons but they do lose flavor over time!  I try to go through my spices once a year to check and it helps to clear out duplicates and combine as needed.  Once you know your spices are good, make this cake!
Pin the image below to save this Spiced Olive Oil Cake recipe for later!
Print
Spiced Olive Oil Cake
---
1 cup applesauce
3 eggs
3 tbsp olive oil 
½ cup coconut sugar
1 tsp vanilla extract
2 cups oat flour
2 1/2 tsp ground cinnamon*
1 tsp ground nutmeg
1 tsp ground ginger
1/2 tsp allspice
1/4 tsp ground cloves
1 tsp. baking powder
1 tsp. baking soda
½ tsp. Salt
Icing:
1 cup powdered sugar
2 tsp vanilla extract
½ tsp cinnamon
2 to 3 tbsp milk
---
Instructions
Preheat oven to 350 degrees.
Combine all ingredients in a bowl and stir to combine.  Pour into a parchment lined loaf pan and bake for 35 minutes.
Let it cool then combine icing ingredients until the consistency is thick but pourable.
Pour icing over cake and enjoy!
We are participant in the Amazon Services LLC Associates Program, an affiliate advertising program designed to provide a means for us to earn fees by linking to Amazon.com and affiliated sites.