Toasted Coconut Pound Cake
Coconut is soooo in right now.  Something about it is refreshing, sweet and seems to work well with anything.  This is even more true when its toasted!  This cake is packed with toasted coconut and the buttermilk makes it smooth and moist.  It is not overly sweet which makes it perfect with some coffee in the morning. Mmmmm first make your delicious batter and fold in toasted coconut.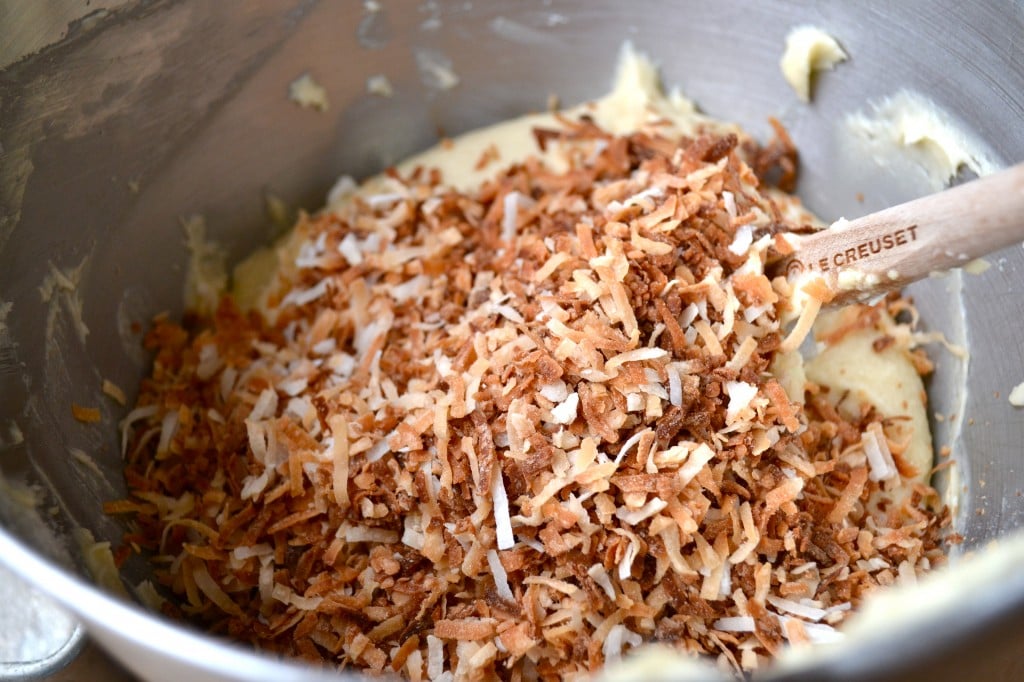 Bake cake for about an hour.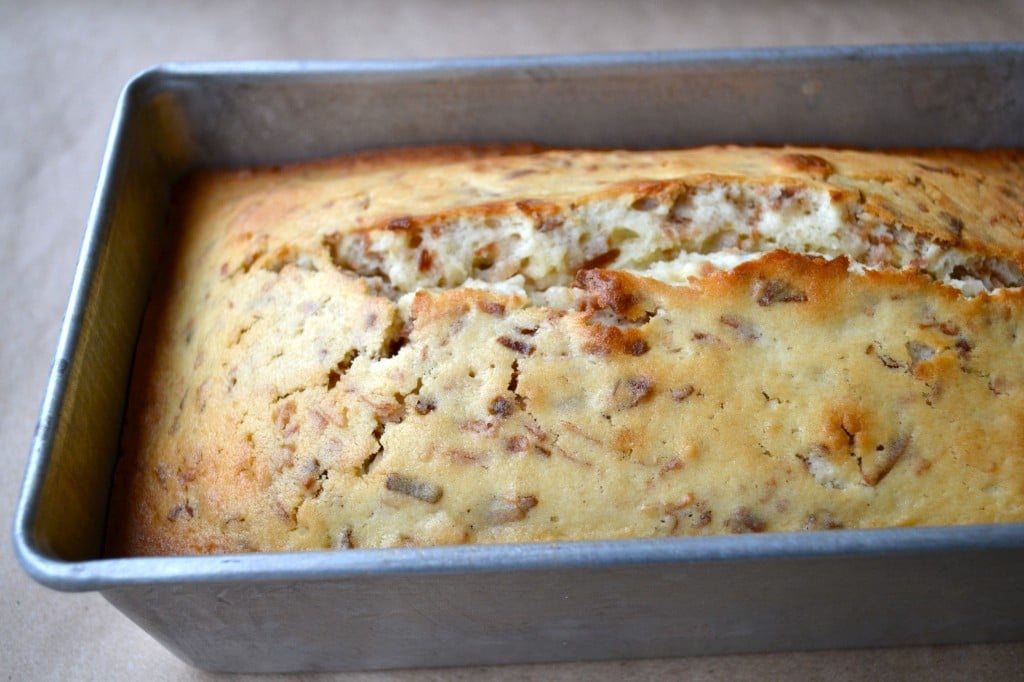 Then let cool and pour on glaze and more toasted coconut.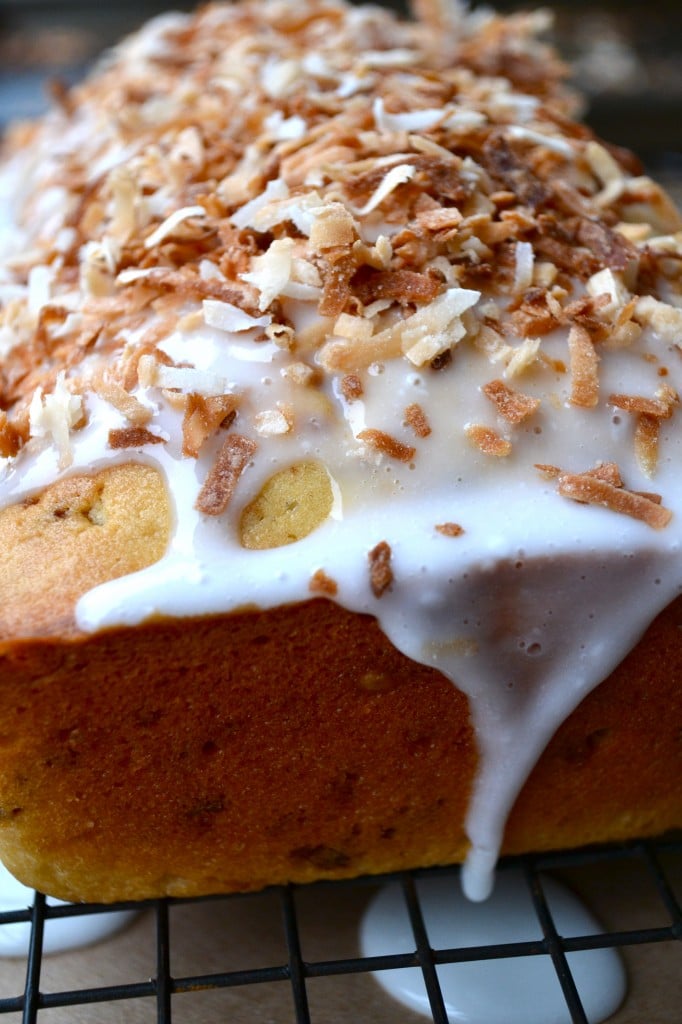 Oh COCONUTS!
**** Find me on Pinterest??  Thanks for stopping by!!  Please poke around for more healthy recipes and like me on Facebook or Instagram for updates!
Print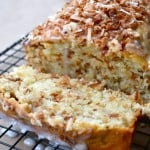 Toasted Coconut Pound Cake
---
3/4 cup unsalted butter, room temperature, plus more for pan
2 cups all-purpose flour (spooned and leveled), plus more for pan
1 1/2 teaspoons baking powder
1/2 teaspoon fine salt
1 cup granulated sugar
1 teaspoon pure vanilla extract
3 large eggs
1 cup plus 2 tablespoons buttermilk, divided
1 1/2 cups sweetened shredded coconut, toasted, divided
1 cup confectioners' sugar
---
Instructions
Preheat oven to 350 degrees. Grease and flour a loaf pan.
Whisk together flour, baking powder, and salt.
In a large mixing bowl with paddle attachment, beat butter and granulated sugar on medium-high until light and fluffy, scraping down bowl as needed. Add vanilla, then eggs, one at a time, beating well and scraping down bowl.
With mixer on low, add flour mixture in 3 additions, alternating with two 1/2-cup additions buttermilk, and beat until combined. With a rubber spatula, fold in 1 1/4 cups coconut.
Transfer batter to pan and bake until a toothpick inserted in center comes out with a few moist crumbs attached, 60 minutes. Let cool in pan the remove cake from pan and let cool completely on rack.
Whisk together confectioners' sugar and remaining 2 tablespoons buttermilk. Drizzle over cake and sprinkle with remaining 1/4 cup coconut.
We are participant in the Amazon Services LLC Associates Program, an affiliate advertising program designed to provide a means for us to earn fees by linking to Amazon.com and affiliated sites.