Funfetti Protein Muffins
Bits of color makes these Funfetti Protein Muffins sparkle, the protein powder is the work horse to help make these bite size snacks packed with protein.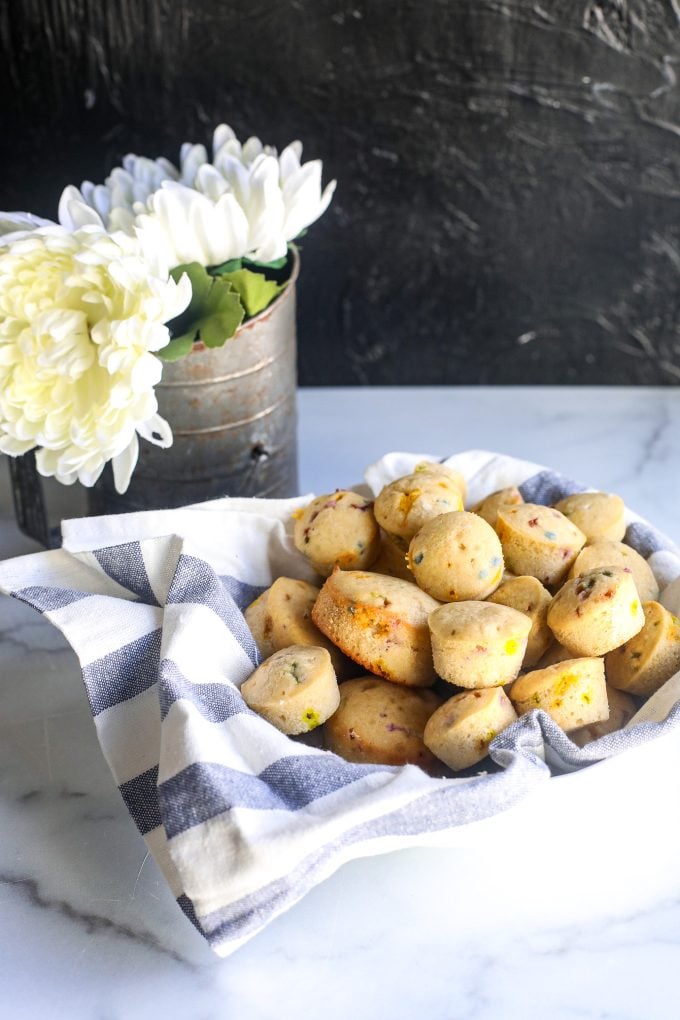 Let talk about things that you can devour in one sitting chips and dip, the bread bowls they bring to the table at a restaurant and those darn Little Debbie Mini Muffins. I think it's because they are soo small and you can toss them back soo easy that you forget they are an ultra processed little muffins. Lucky for us this recipe will bring the joy back to all our lives and make sure we can continue to eat them at an unhinged speed and not feel one bit bad about it. Made with the best protein powder FlavCity along with simple ingredients including flour, maple syrup and coconut oil and baked into mini muffin pan these muffins pack a punch with out making you feel yucky afterwards. The first time I made them between Matt and the kids and I we ate the whole tray, they are that good.
You can use any sprinkles or jimmies (depending on what part of the country you live in) but of course these colorful ones are a fan favorite in our house, most likely because they remind everyone of rainbows and unicorns.
What if I don't have a mini muffin pan?
Feel free to use any size muffins pan you have, or a loaf pan, 8×8 pan or even a cake pan if you want to make your own personal size cake because its Tuesday!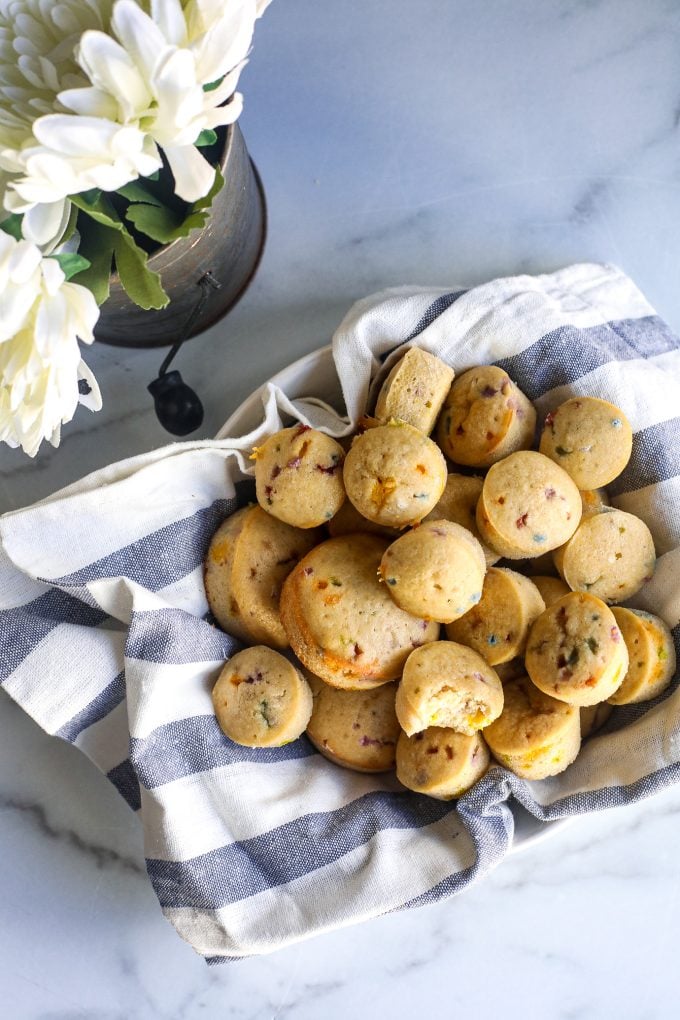 All the snacks for anytime of the day:
Peanut Butter Coffee Energy Balls
Banana Chocolate Spinach Muffins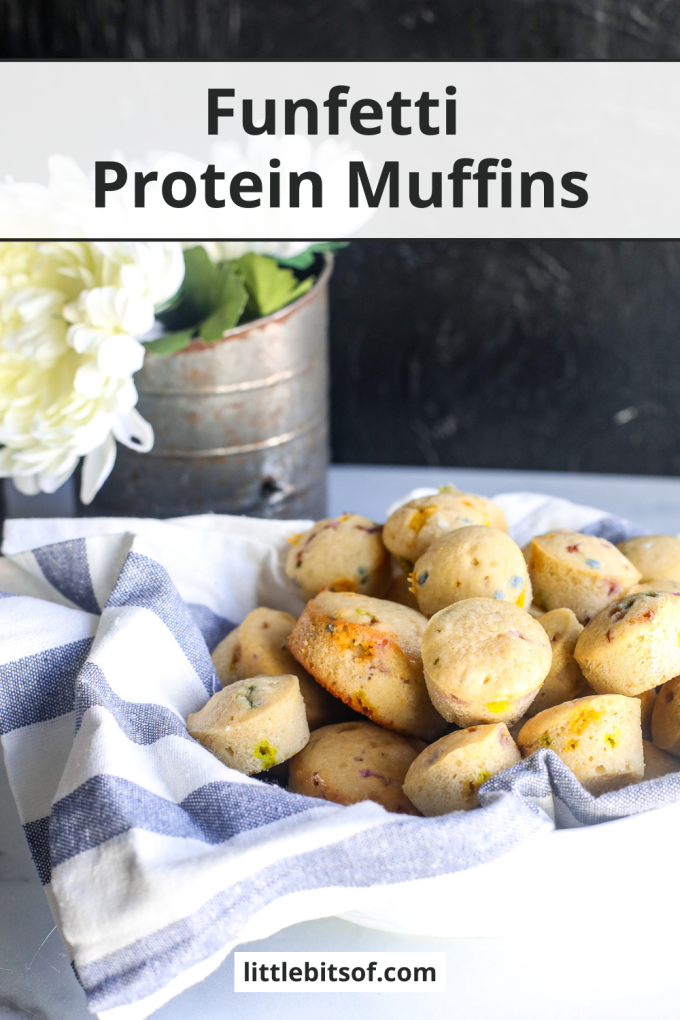 Print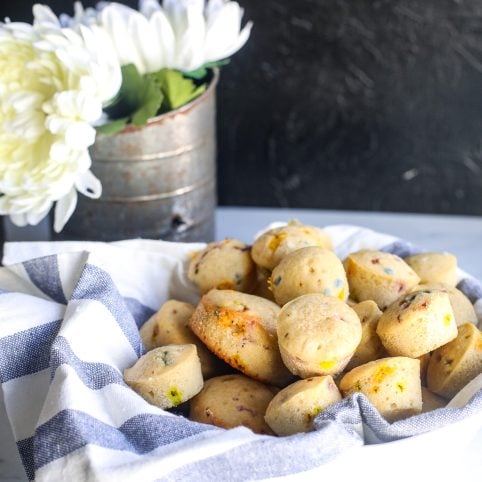 Funfetti Protein Muffins
---
Description
These Funfetti Protein Muffins are an easy and delicious way to add more protein into your day and kids love them!
---
1 cup flour
½ cup vanilla protein powder
1 tsp baking powder
½ tsp salt
½ cup maple syrup
1 egg
¼ cup melted coconut oil
⅓ cup milk (any milk works)
1 tbsp vanilla extract
¼ cup natural sprinkles
---
Instructions
Preheat oven to 350 degrees. 
In a bowl combine all of the ingredients and stir to combine.
Spray a silicone muffin pan with oil and fill each cup about ¾ of the way. 
Bake mini muffins for 10-12 minutes and regular muffins for 20 minutes.
We are participant in the Amazon Services LLC Associates Program, an affiliate advertising program designed to provide a means for us to earn fees by linking to Amazon.com and affiliated sites.