Cashew Cheesecake Bites
Slightly crunchy, just enough sweetness and ready right out of the freezer, these Cashew Cheesecake Bites are perfect anytime of day or year.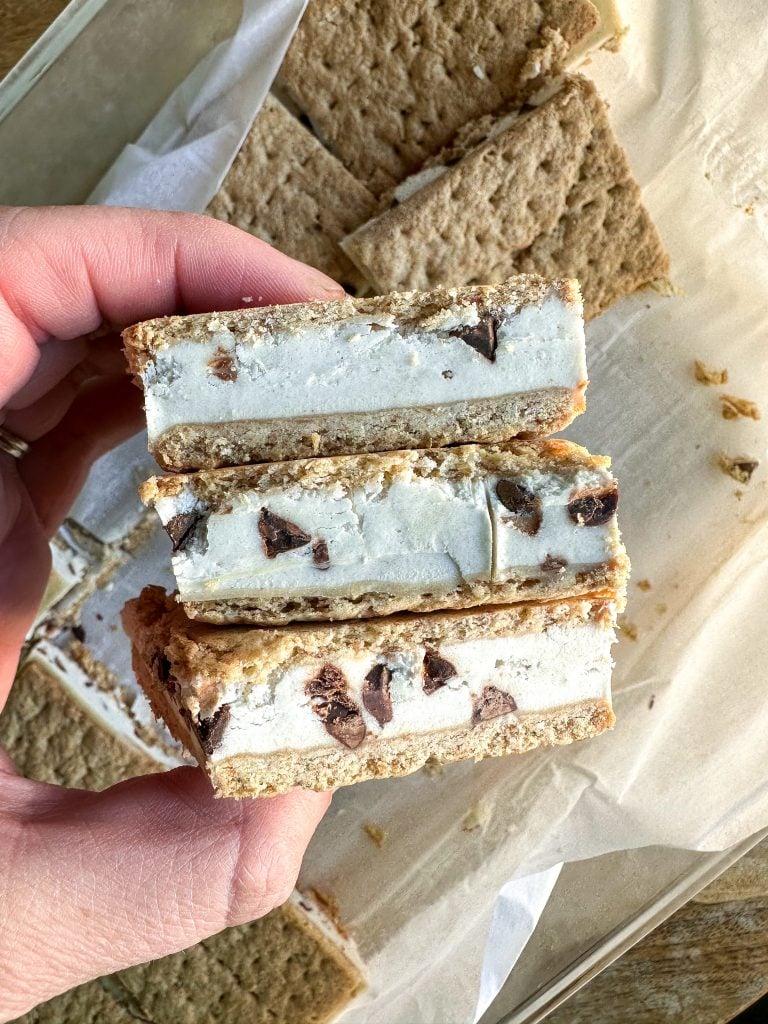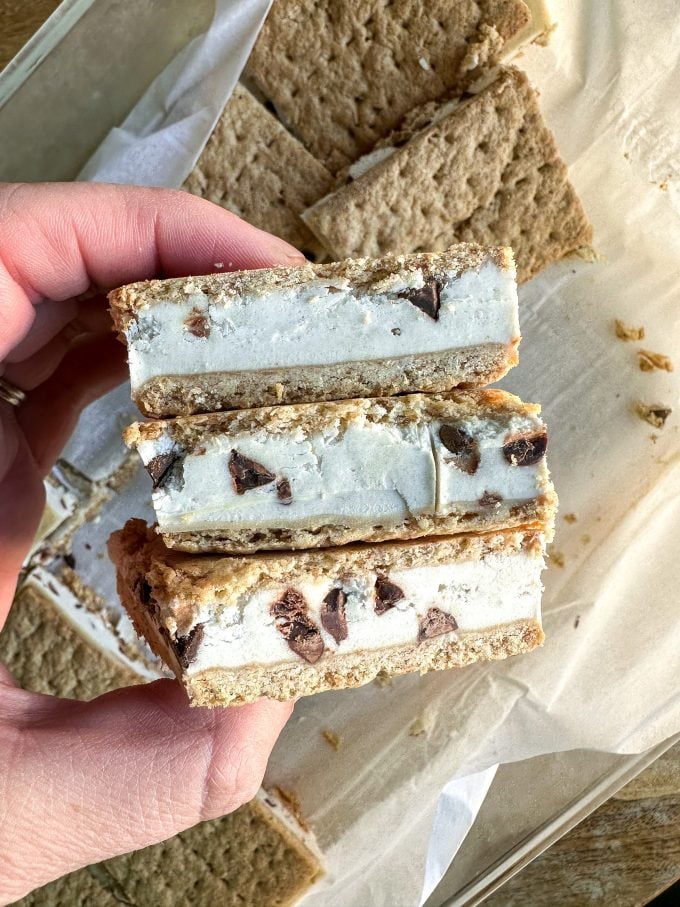 I want everyone to visualize something with me. It's 3:15 pm on a typical Wednesday afternoon, the kids have just come home from school and telling you how hungry they are, saying they haven't eaten in years and they are slowly melting into the kitchen floor. Which is weird because you know you feed them homemade waffles and sliced strawberries with milk this morning and also remember packing them a pretty epic lunch. How can they always come home sooooo hungry from school, what happens in those 7 hrs from the last time you saw them? You also know it's at least 2 hours from dinner, which at this point is still random ingredients in the pantry and fridge, but that's not what we are focusing on now. You think to yourself,  'past me knew we were all going to need a yummy afternoon pick-me up,' current you is extremely excited when you open the freezer and find cashew cheesecake bites ready to be devoured by those hungry vagrants living in your house.
Cashew Cheesecake Bars are made using soaked cashews blended up with coconut milk, maple syrup and lemon juice to create an ice cream like treat which is poured onto any type of graham cracker and popped in the freezer for a few hours. These bites come together soo easy that you can make them a few days in advance or even earlier in the day depending on how many excited hands you have in the kitchen asking to help. (This is a great recipe for those little helpers who are just getting to know their way around a kitchen.)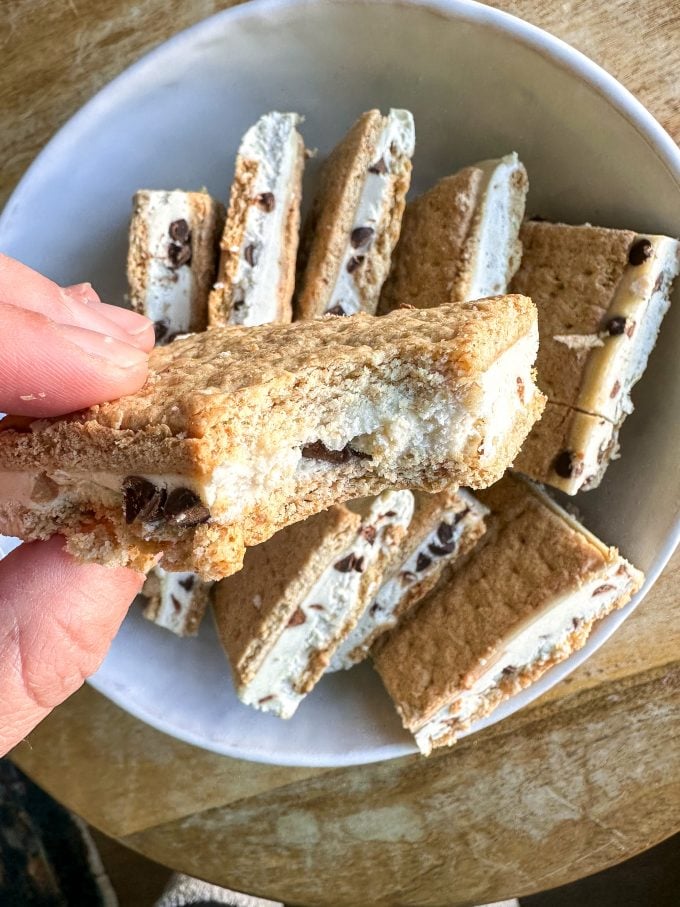 The need or after school snacks are no joke, keep these recipes close:
Peanut Butter Coffee Energy Balls
Banana Chocolate Spinach Muffins
Print
Cashew Cheesecake Bites
---
Description
These Cashew Cheesecake Bites are a simple and dairy free desserts that everyone will love!
---
2 cups cashews (soaked in hot water for 1–4 hours)
1/4 cup lemon juice
1/3 cup coconut oil (melted)
1/2 coconut milk
1/2 cup maple syrup
1/2 cup mini chocolate chips
about 16 graham cracker sheets
---
Instructions
In a blender combine 1/2 of the soaked and drained cashews with the lemon juice, coconut oil, coconut milk and maple syrup and blend to combine.
Add the rest of the cashews and blend again for a few minutes until completely smooth.
Stir in the chocolate chips.
Line a 13x 9 pan with parchment paper, then fill the bottom with graham cracker sheets. It will take about 7 full sheets + one broken up to fit the rest of the pan.
Pour cashew cheesecake mixture on the graham crackers and spread out evenly.
Then place the remaining graham crackers on top like you laid them on the bottom.
Freeze for at least 4 hours to set.
Remove the pan and slice them into squares (whatever size you like), then store back in the freezer in a air tight container.
Notes
Depending on how cold your freezer in they will either be perfect straight from the freezer or just need to sit out for a couple minutes before enjoying!
We are participant in the Amazon Services LLC Associates Program, an affiliate advertising program designed to provide a means for us to earn fees by linking to Amazon.com and affiliated sites.