Fresh Strawberry Pie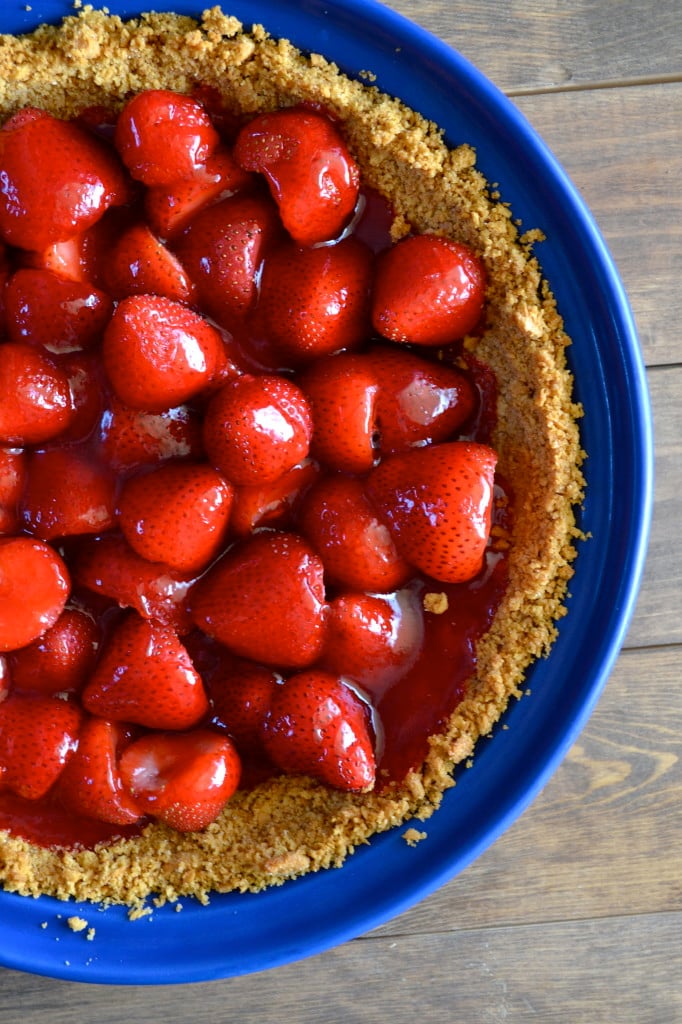 The heat has hit our 3rd floor condo.  When we moved to Long Beach we really thought we had it made with our vaulted ceilings… that is until summertime when the heat creeps in and never leaves.  Because of this heat, Matt and I made an executive decision.  We decided to purchase a portable air conditioner.  It blows out wonderful cold air… but that's about it.  It has yet to cool the place down, but we'll take the cold air flow for now!  The only other thing besides AC that is necessary during summer… strawberries.  When I went to the store the other day I couldn't help but be mesmerized by the perfectly ripe berries.  My mom had recently gotten a Fresh Strawberry Pie from Marie Callenders and I couldn't stop thinking about it.  All the recipes online for these pies were with regular pie crust… but I have a huge soft spot for any and all graham cracker crusts.  This pie is so incredible easy to make.  You can even buy a pre done crust and make it REALLY easy.  So the next time you see some perfect strawberries, you just need to grab a couple more ingredients and wow your friends and fam with this pie!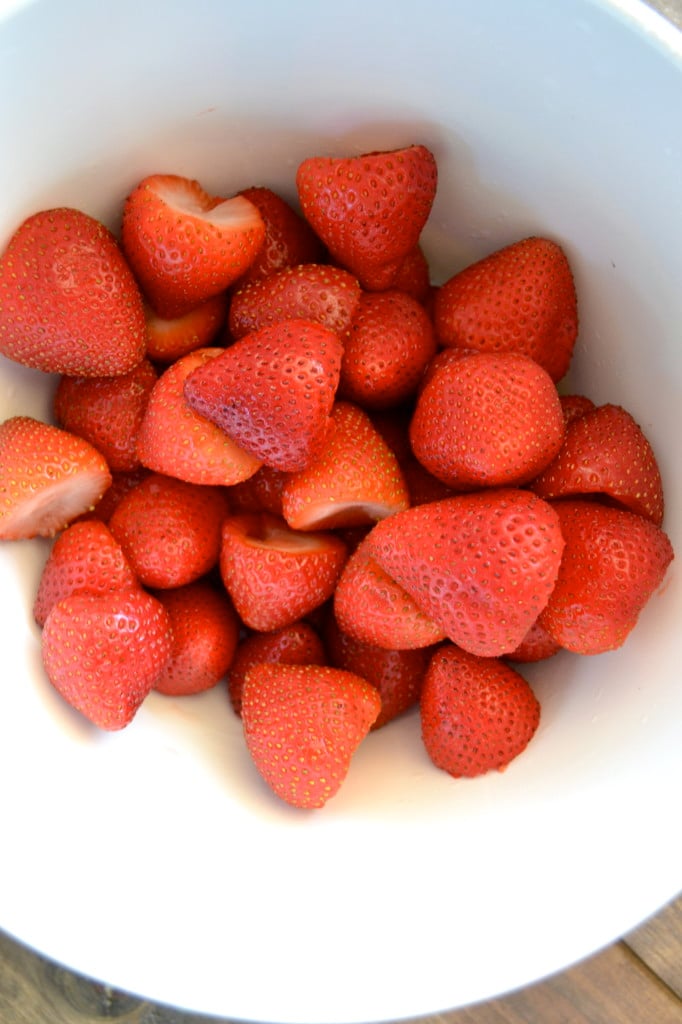 First you cut the tops off of the strawberries and prepare your crust.  Throw the strawberries in the crust and make your sauce.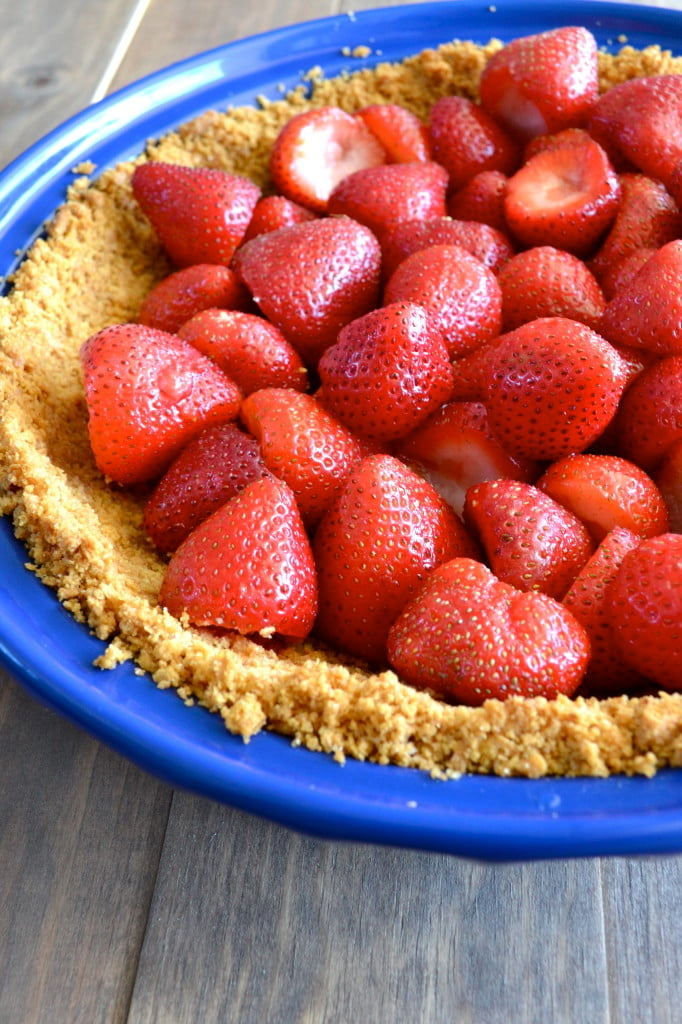 The sauce is just a mix of water, sugar, cornstarch and jello!
 Pour it evenly over the strawberries so they are glazed.  Then throw it in the fridge for at least an hour.
 Once it is set, slice and serve with cool whip or whipped cream!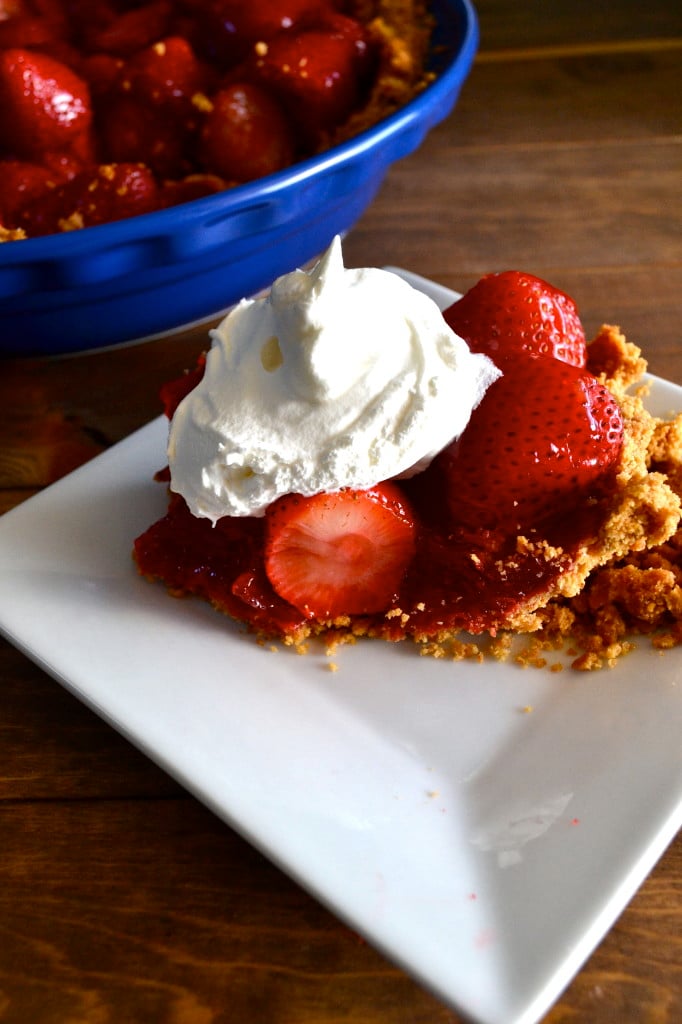 I should have waited longer for the crust to set but I was way to excited to try it.  As long as it gets on your fork, it doesn't matter how pretty it is!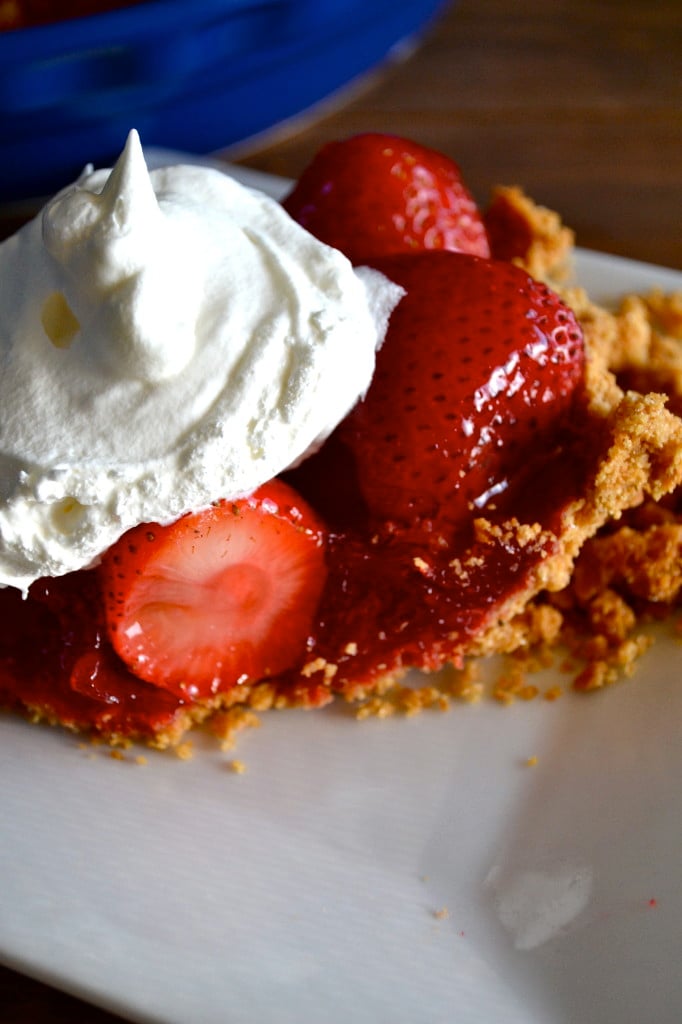 YUM!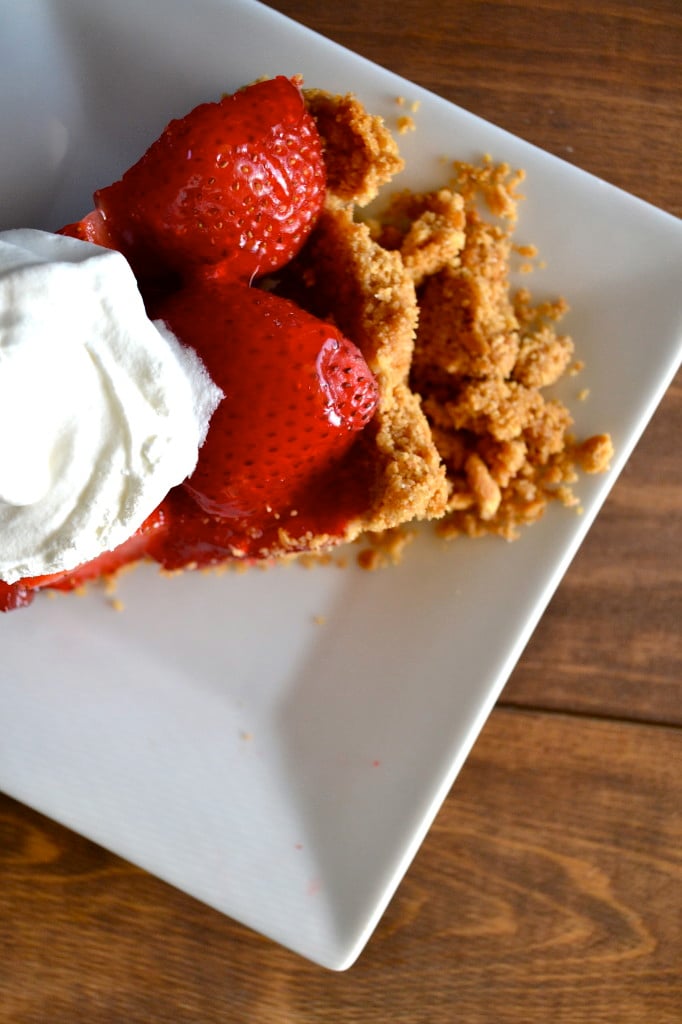 Print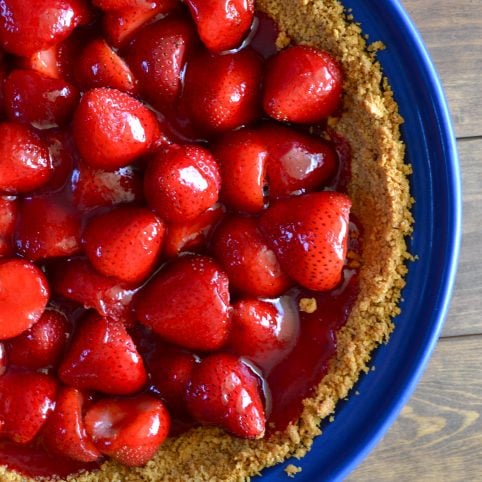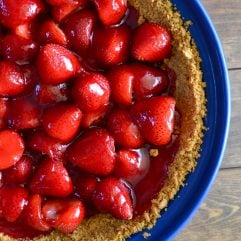 Fresh Strawberry Pie
---
For the Filling:
2 lbs strawberries
1 cup sugar
1 cup water
4 tablespoons cornstarch
4 tablespoons strawberry jelloe (regular or sugarfree)
For the Crust:
15 Graham Crackers mashed up
3 Tablespoons of Sugar
A quarter pound of butter (1/2 cup)
---
Instructions
Take all the crust ingredients and mix them in a large bowl and then press them into a 9 inch pie plate. Bake the crust in a preheated oven for 13-15 minutes at 350 degrees (until golden brown). Cool crust before moving on.
Chop the tops off of the strawberries and add them to the crust. In a medium saucepan over high heat, combine water, sugar and cornstarch. Heat until it boils and becomes clear (this doesn't take long). Remove from heat and add jello. Pour mixture over strawberries to coat them all. Place in refrigerator for a couple of hours to set. Serve with whipped cream or cool whip!
We are participant in the Amazon Services LLC Associates Program, an affiliate advertising program designed to provide a means for us to earn fees by linking to Amazon.com and affiliated sites.