Cinnamon Chip Snickerdoodles
Oh sweet cinnamon and sugar.  I feel that this pair comes through my house at least once a week.  Thank goodness for Costco Cinnamon tubs!  I have used the same snickerdoodle recipe for years, but I thought it was about time I mix it up.  The only thing I changed, was that I added brown sugar, and I made cinnamon chips!  The chips added a whole new dimension to the cookie, and brought a burst of cinnamon flavor.
To make the chips, I just mixed sugar, cinnamon, shortening and corn syrup.  That turned into a crumbley mixture that I poured onto a cookie sheet with foil and baked.  Once it was cooked I removed the flatened out sheets of cinnamon and let it dry.
Then I chopped those up into little chips, and mixed them into my batter.
Next I scooped about 2 tablespoons into a ball and rolled it in cinnamon sugar.
Once the balls of dough were covered, I placed them on an ungreased baking sheet and flatten them slightly with my palm.  Then sprinkled a bit of Pure Cane Sugar on top.
Then bake at 400 for 8 minutes!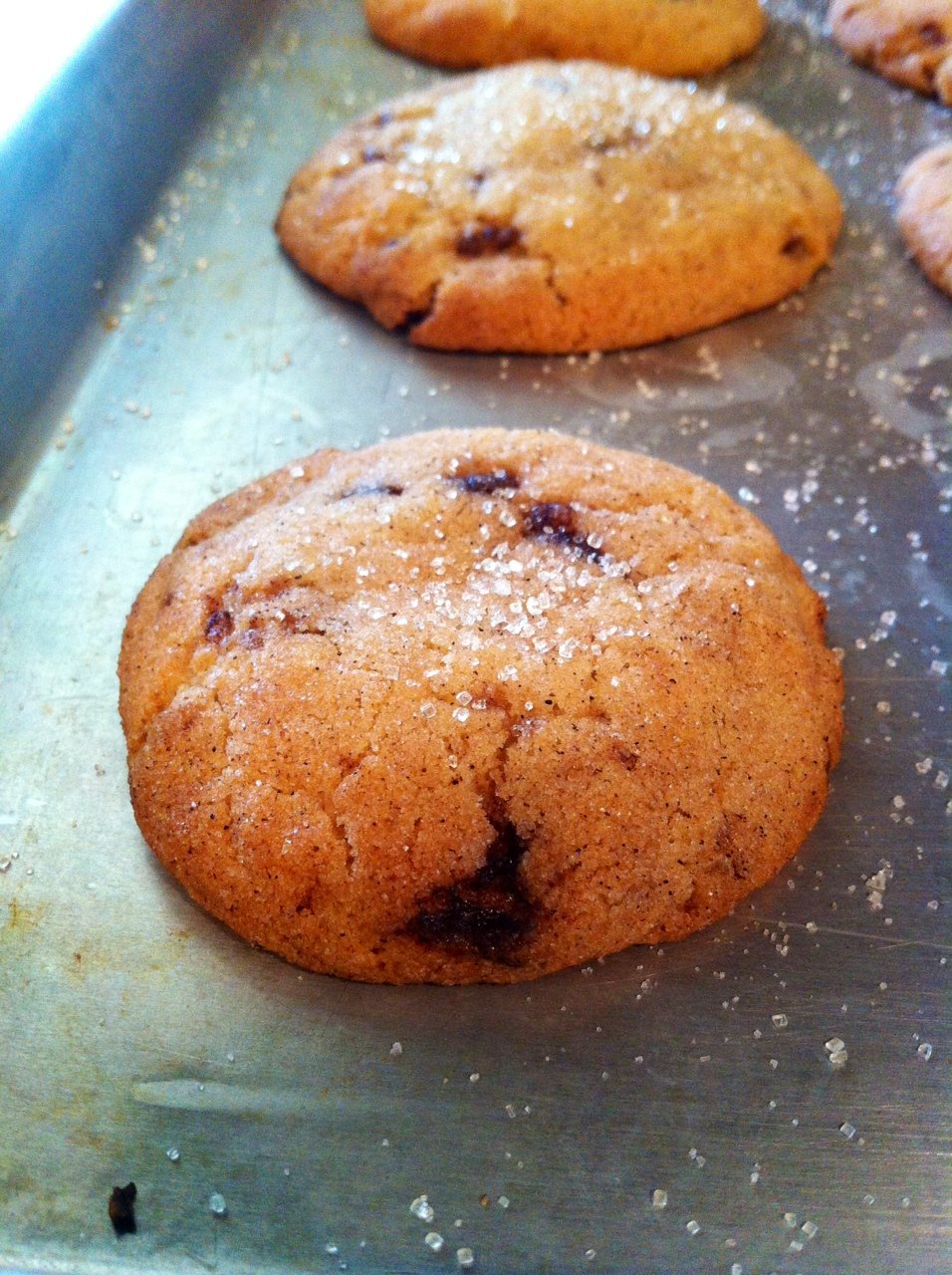 Once I took them out of the oven I sprinkled on some extra cane sugar!  Then you can try to let them cool… but if you can't wait much longer, give them a try!
Enjoy!!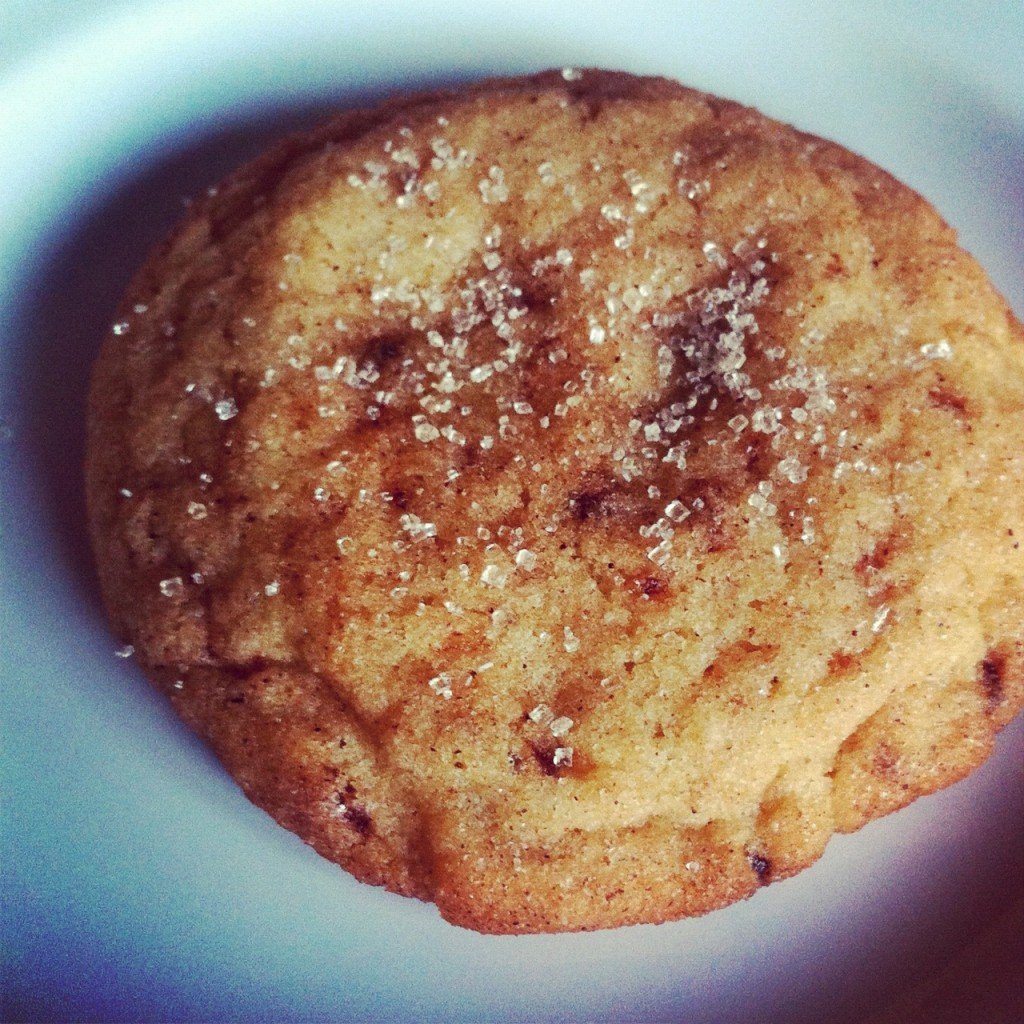 Print
Cinnamon Chip Snickerdoodles
---
Cinnamon Chips:
1/3 cup white sugar
2 tablespoons cinnamon
1 tablespoon shortening
1 tablespoon light corn syrup
Cookies:
1/2 cup butter, softened
1/2 cup shortening
1/2 cup white sugar
1 cup brown sugar
2 eggs
2 teaspoons vanilla extract
2 3/4 cups all-purpose flour
2 teaspoons cream of tartar
1 teaspoon baking soda
1/4 teaspoon salt
2 tablespoons white sugar
2 teaspoons ground cinnamon
---
Instructions
Cinnamon Chips:
Preheat oven to 250 degrees. Mix all ingredents together. Pour crumbles onto a baking sheet lined with foil. Bake for 35-40 minutes, or until melted and bubbling. Remove from oven and let cool. Once cool, break or chop into pieces.
Cookies:
Preheat oven to 400 degrees F (200 degrees C). Cream together butter, shortening, 1 1/2 cups sugar, the eggs and the vanilla. Blend in the flour, cream of tartar, soda and salt. Mix in cinnamon chips. Shape dough by rounded spoonfuls into balls. Mix the 2 tablespoons sugar and the cinnamon. Roll balls of dough in mixture. Place 2 inches apart on ungreased baking sheets. Sprinkle with extra can sugar (optional). Bake 8 to 10 minutes, or until set but not too hard. Remove immediately from baking sheets. Sprinkle with extra sugar if desired!
We are participant in the Amazon Services LLC Associates Program, an affiliate advertising program designed to provide a means for us to earn fees by linking to Amazon.com and affiliated sites.