White Chocolate Apple Crisps
Have you ever heard of Simple & Crisp? I first found out about this company on Instagram. They post the most amazing pics of their products and make you want to jump in the screen and take a bite. I thought the idea was so simple yet genius. Using fruit crisps as a vehicle for cheese, chocolate or a cocktail! The point of the crisps is all about the pairing. They come in many types of fruit and each box has some pairing suggestions on it. When I bit into the apple crisps I immediately thought of the apple pie caramel apple from Rocky Mountain Chocolate Factory. It is coated with white chocolate and topped with a cinnamon & graham cracker mixture. Just a few steps later I had these beauties! So simple, crisp and delicious!
Just melt some white chocolate & crush up some cinnamon graham crackers.
Dip the apple crisps in the chocolate and sprinkle with the graham crumbs!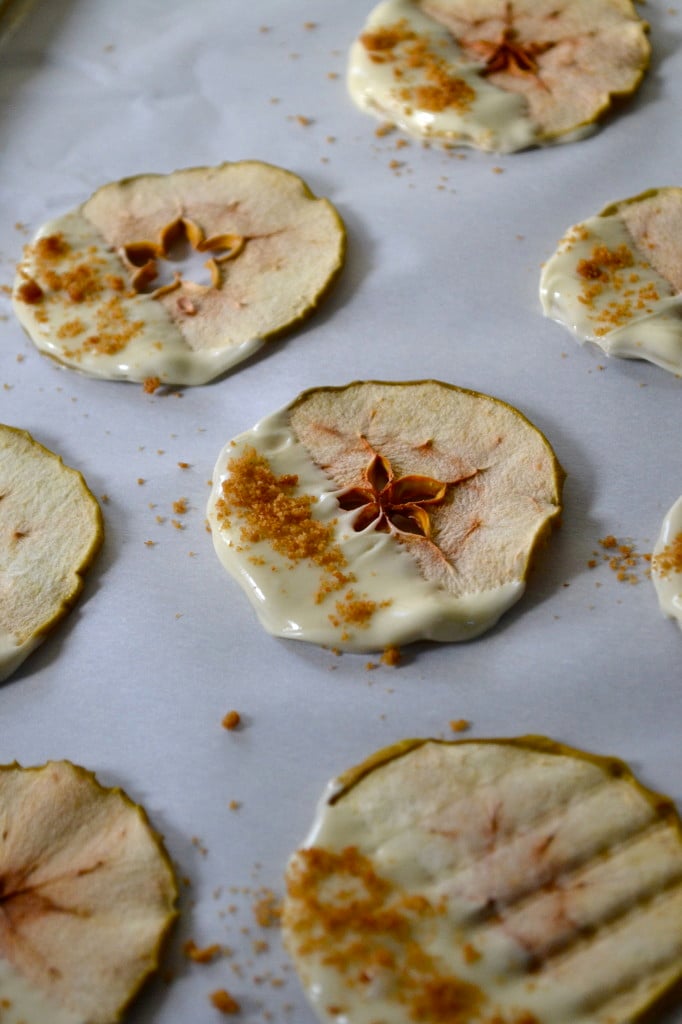 Enjoy!!! To learn more about Simple & Crisp, check out their website here!
We are participant in the Amazon Services LLC Associates Program, an affiliate advertising program designed to provide a means for us to earn fees by linking to Amazon.com and affiliated sites.