Sloppy Turkey Fajitas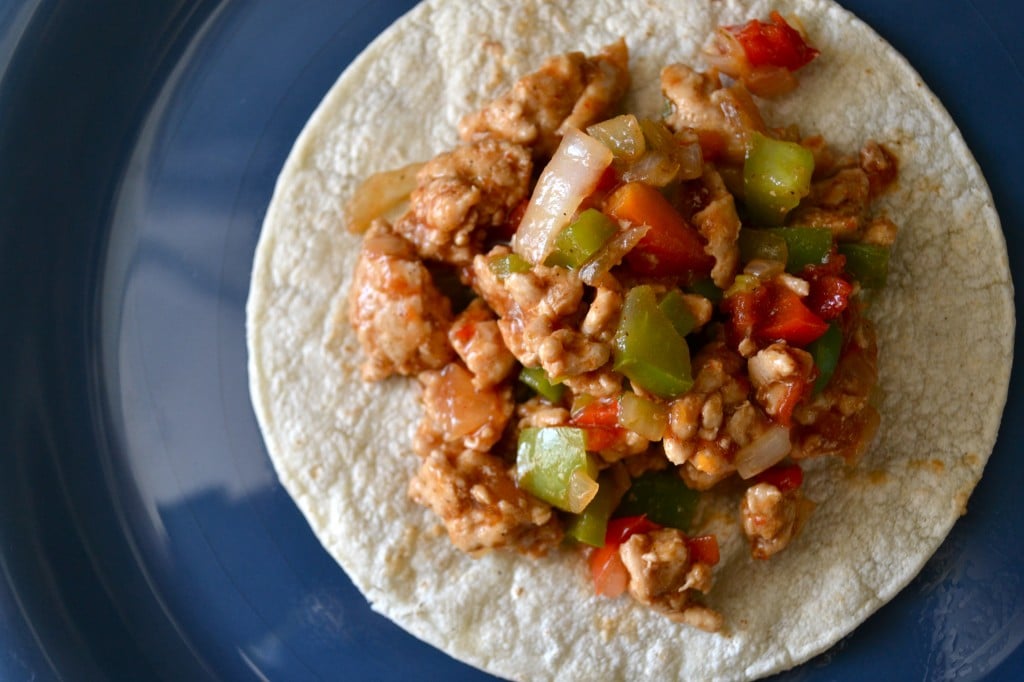 I love how recipes are created, especially these turkey fajitas.  Matt and I attempted to make skinnier sloppy joes (with the mix) last week by using turkey.  It didn't work very well because of the lack of fat in the turkey.  We love making fajitas with the Lawry's mix and thought I wonder how fajitas would be with turkey?  Then Matt looked at me and said "SLOPPY FAJITAS!".  Then we high-fived. And that is why I love him!  2 days later we were on it! And these turkey fajitas sloppy joe style did not disappoint.  Next I think I need to start making my own fajita spice mix, but until then this will have to do.  Best part about this recipe is that it is quick!  It might just qualify as a 30 minute meal… someone call Rachel Ray!!
First the line up>
Chop onions and bell pepper and cook until tender.  Now say tender in a New Zealand accent (tinda!).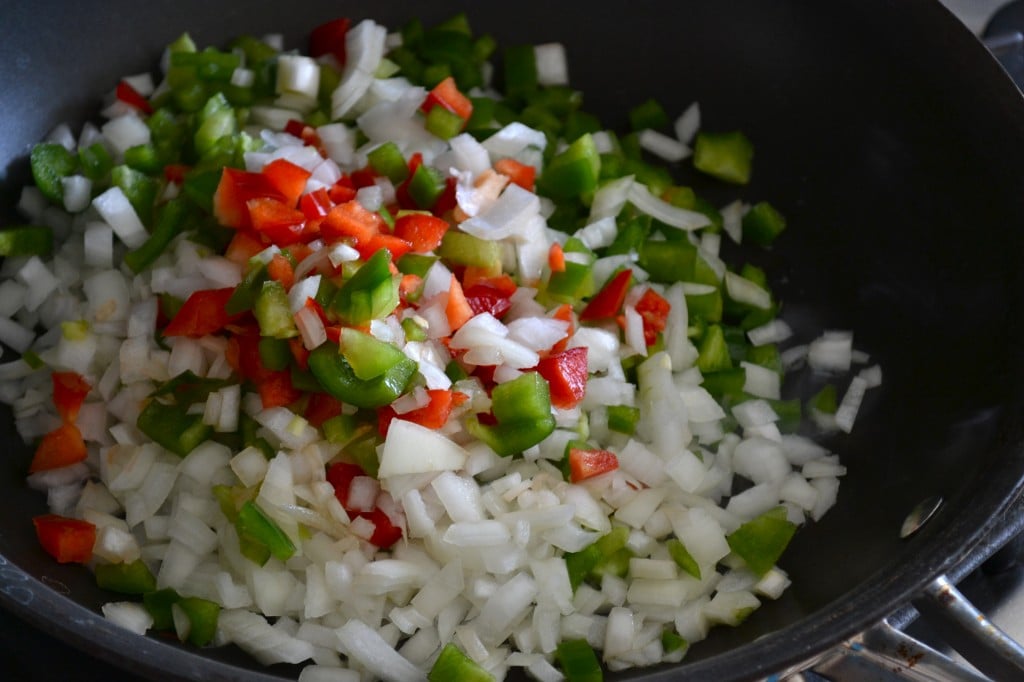 mmmm nice and cooked through.
Cook turkey and add fajita mix and water. Turkey Fajitas!
Mix it all together
Serve over tortillas!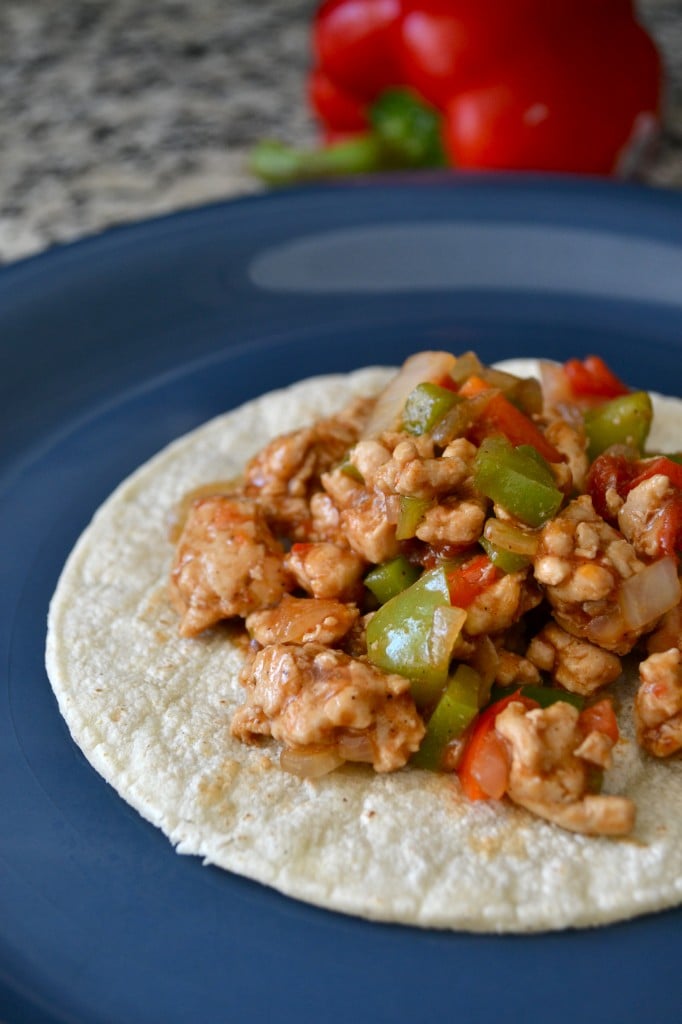 If you want to get crazy (or just accidentally add too much oil to the pan.. *cough* matt *cough*) you can fry your tortillas!
Nutrition for Turkey Fajitas Sloppy Joe Style
These Turkey Fajitas Sloppy Joe Style are so easy and so tasty but have a much lower fat content than traditional Sloppy Joes! Plus these turkey fajitas are packed with a bunch of veggies.  Basically this is an all in one recipe where if you add on a tortilla you are hitting all the recommended food groups to make a balanced meal, and dang it tastes good!
Print
Sloppy Turkey Fajitas
---
1 brown onion, chopped
1 1/2 bell peppers, chopped
1 lb. ground turkey
1/2 cup canned chopped tomatoes
1 fajita mix packet
1/3 cup water
2 tablespoons oil
corn or flour tortillas
---
Instructions
Heat 1 tablespoon oil in a large skillet. Add onions and bell peppers and cook until tender. Remove veggies from pan and set aside. Add the other tablespoon of oil to the pan, then add turkey and cook through. Once turkey is fully cooked, add water and fajita mix and bring to a boil. Turn heat down and simmer for 4 minutes or until sauce is reduced. Add onions, bell peppers and tomatoes and stir until combined. Serve on tortillas!
We are participant in the Amazon Services LLC Associates Program, an affiliate advertising program designed to provide a means for us to earn fees by linking to Amazon.com and affiliated sites.