Shaved Brussel and Spinach Salad with Apple Cider Vinaigrette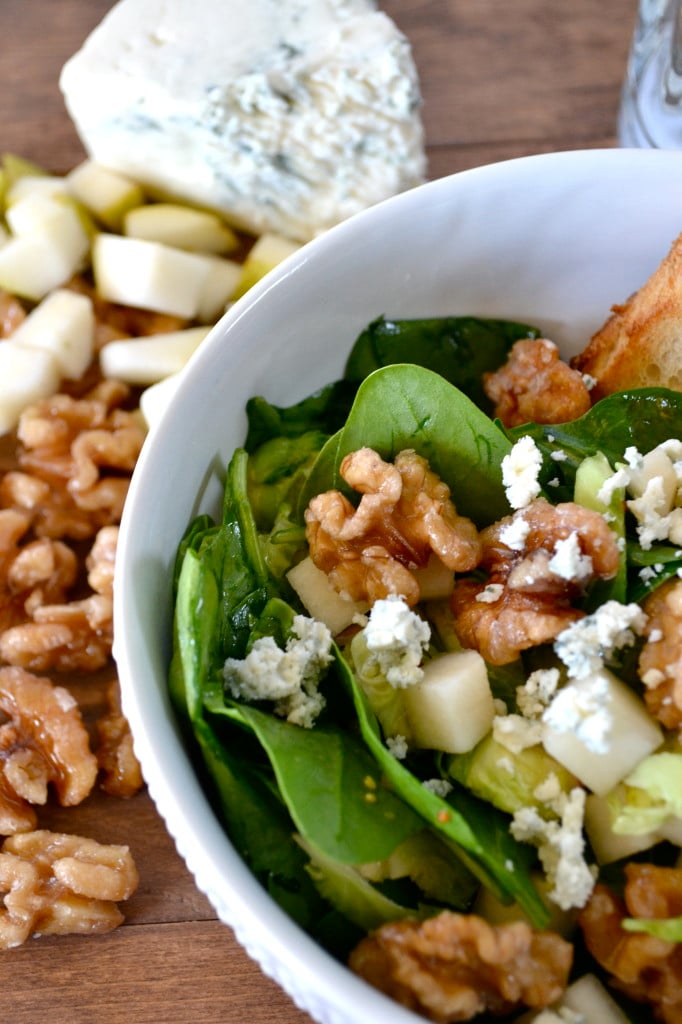 Do you ever go out to dinner,  eat something delicious and go home and try to recreate it?  Or do you at least think about how you can do it?  That happened the other day with this salad.  Such a simple concept I knew I had to give it a shot.  The mixture of the spinach and shaved brussel sprouts is unexpected and had a great crunch.  The pear and walnuts add even more crunch and the gorgonzola adds that zing and creaminess that finishes a salad perfectly.  I am also a huge fan of homemade dressings.  If you take olive oil, any type of vinegar, dijon, salt and pepper and mix them together, you will have an amazing vinaigrette.  Using apple cider vinegar was a no brainer to compliment the pear.  This is perfect to throw together for a weekend dinner or as a platter salad when guests come over.
First make that dressing!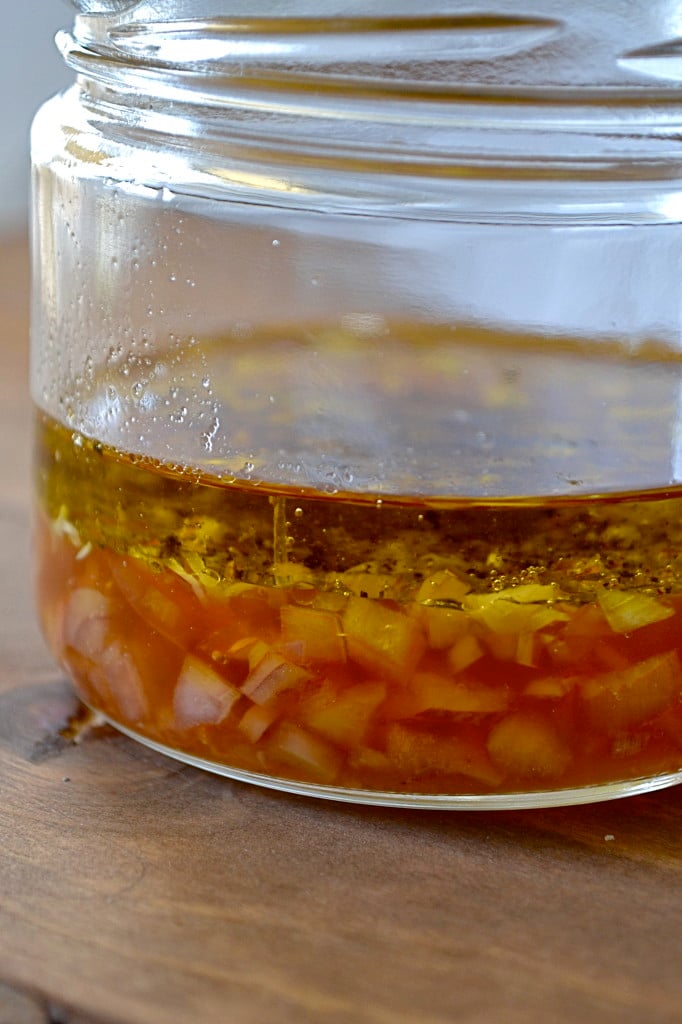 The best ingredients… candied walnuts, gorgonzola and pear!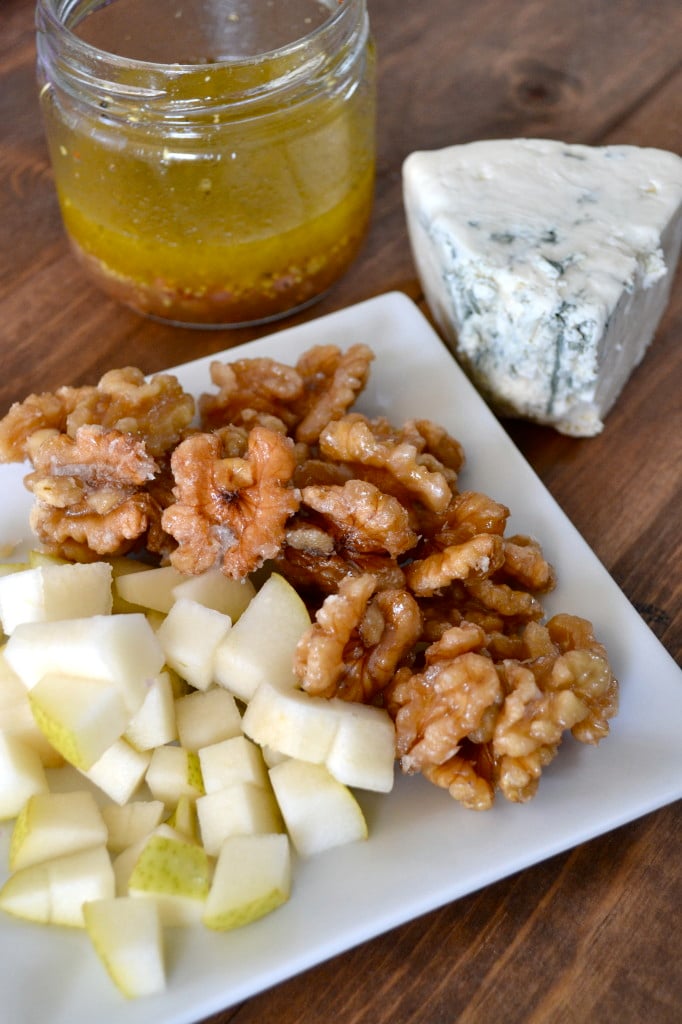 Spinach and brussels!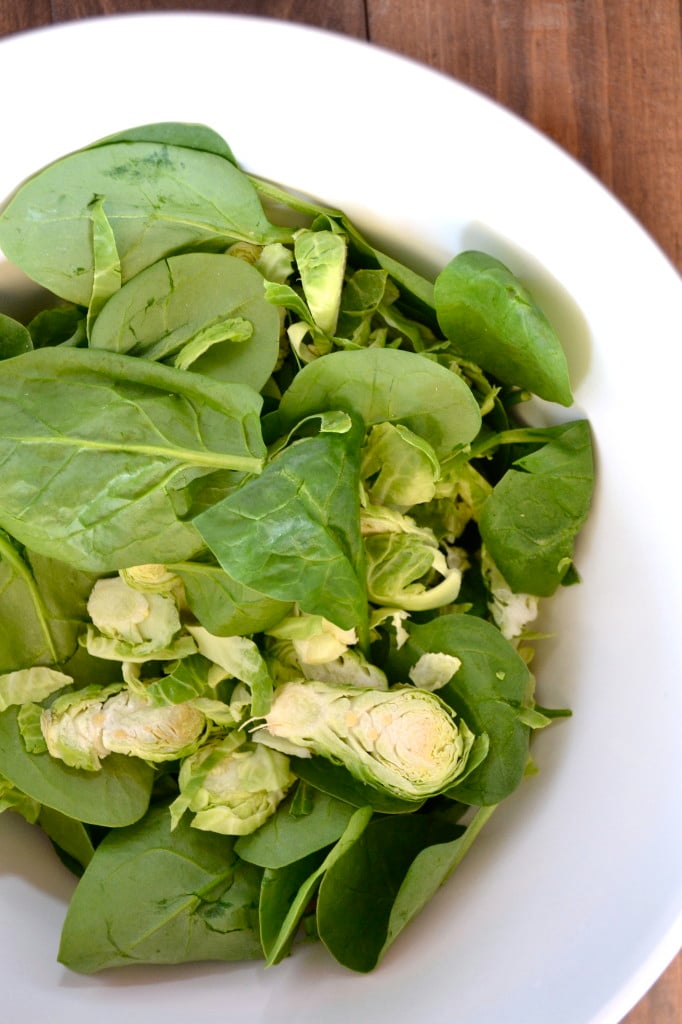 So simple to throw together!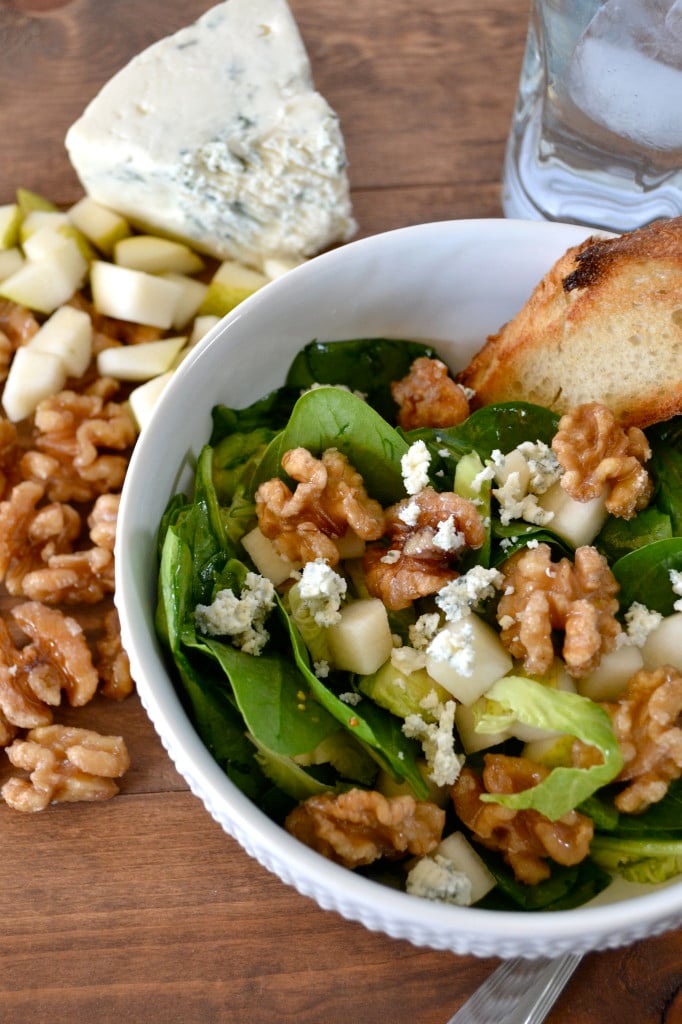 The perfect bite!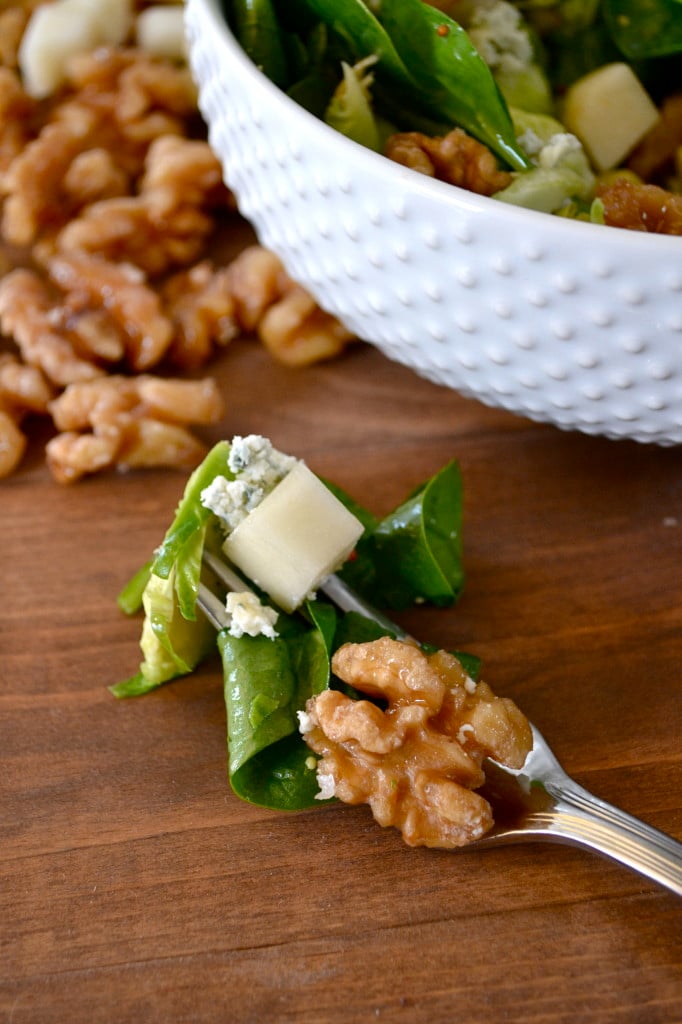 Print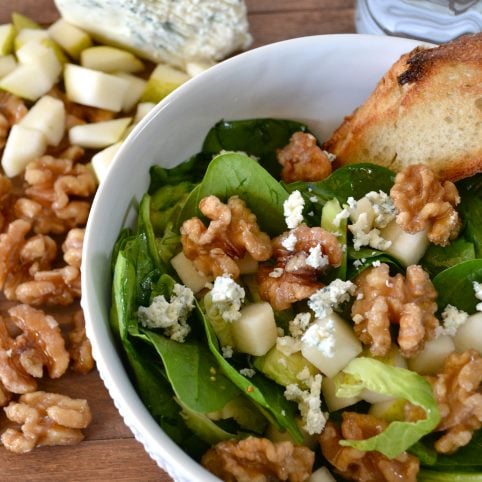 Shaved Brussel and Spinach Salad with Apple Cider Vinaigrette
---
3 large handfuls of spinach
2 handfuls of raw shaved brussel sprouts
1 pear, chopped
1/2 cup candied walnuts
2 tablespoons crumbled gorgonzola
vinaigrette
1/4 cup apple cider vinegar
2 tablespoons olive oil
1 shallot, chopped
1 tablespoon dijon mustard
salt and pepper
---
Instructions
Combine vinaigrette ingredients in a jar and shake until combined. Set aside. In a large bowl combine spinach and brussel sprouts. Spoon on dressing 1 tablespoon at a time until it is dressed how you like it. Top with chopped pear, walnuts and gorgonzola.
We are participant in the Amazon Services LLC Associates Program, an affiliate advertising program designed to provide a means for us to earn fees by linking to Amazon.com and affiliated sites.