Salted Caramel Pecan Bars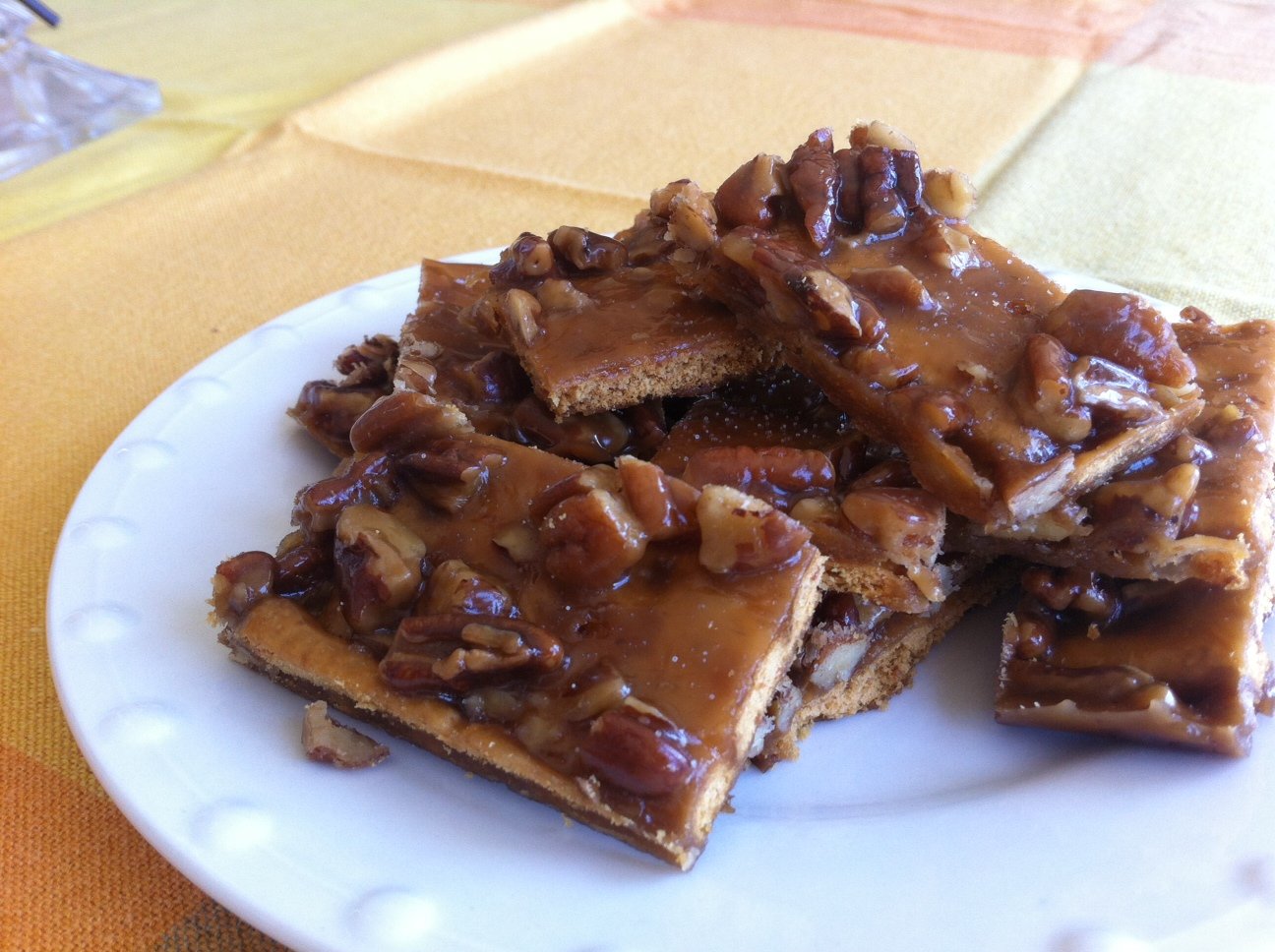 Oh sweet sugary and salty goodness these are delicious.  I am so happy I tried this recipe out because it took less than an hour and left the whole house smelling like fall.  First you have to toast up some chopped pecans.
No one has to know you burnt the first batch….
Then take a cookies sheet and line it with foil, grease it and top with graham crackers.
Make sure they cover the entire pan.
Then you will boil up a mixture of butter, brown sugar and whipping cream (no pic, my hands were full!) and then mix in your pecans and coat those grahams.
Then throw them in the oven for about 10 minutes.  When you take them out they will be nice and bubbly.  Then sprnkle them with salt!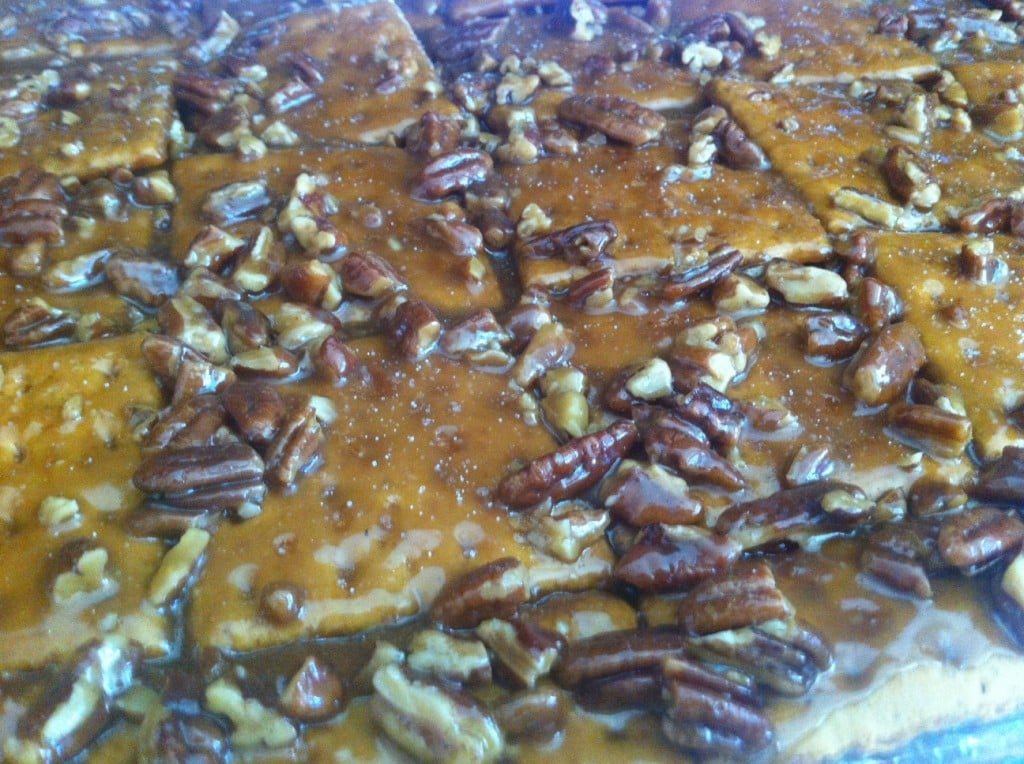 Let cool for 30 minutes and cut into bars!
Print
Salted Caramel Pecan Bars
---
1 cup chopped pecans
12 – 13 whole graham crackers
1 cup firmly packed brown sugar
3/4 cup butter
2 tablespoons whipping cream
2 teaspoons vanilla extract
1/4 teaspoon kosher salt
---
Instructions
Preheat oven to 350°. Bake pecans in a single layer in a shallow pan 7-9 minutes or until toasted and fragrant, stirring halfway through.
Line a cookie sheet or jelly roll pan with aluminum foil; lightly grease foil. Arrange graham crackers in a single layer in prepared pan. Combine sugar, butter, and cream in a medium-size heavy saucepan; bring to a boil over medium heat, stirring occasionally. Remove from heat, and stir in vanilla and pecans. Pour butter mixture over crackers, spreading to coat.
Bake at 350° for 10 to 11 minutes or until lightly browned and bubbly.
Immediately sprinkle with salt, and slide foil from pan onto a wire rack. Cool completely (about 30 minutes). Break into bars.
Recipe by Southern Living
We are participant in the Amazon Services LLC Associates Program, an affiliate advertising program designed to provide a means for us to earn fees by linking to Amazon.com and affiliated sites.