Pumpkin Spice Oatmeal Bake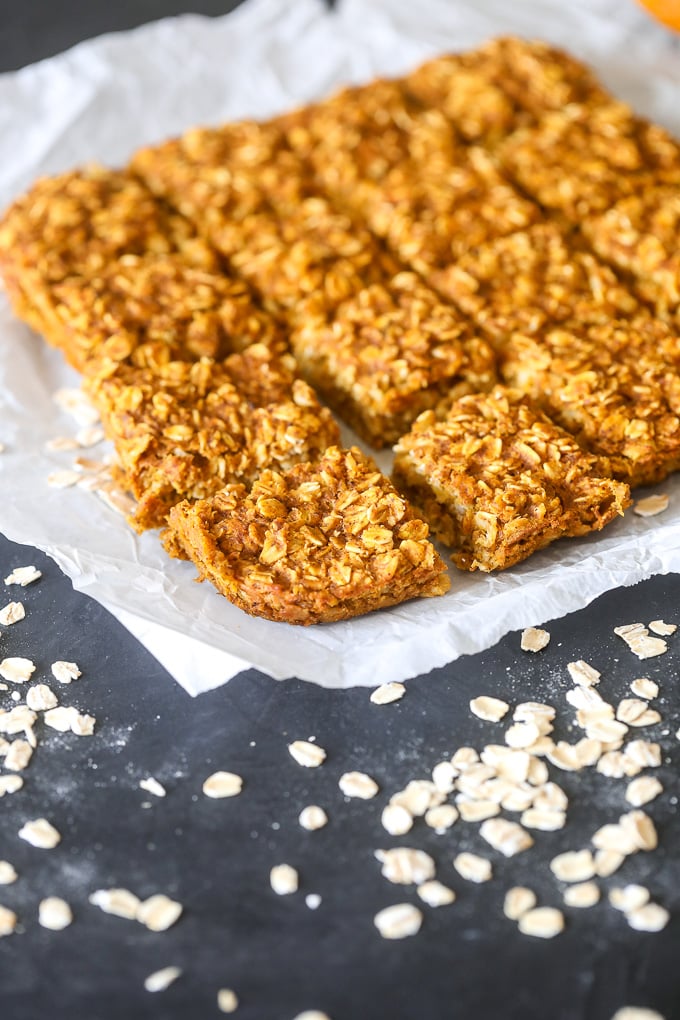 Time for another oatmeal bake recipe and you better believe it tastes like pumpkin pie!!  This pumpkin spice oatmeal bake is so simple to make and prep for the week which is a must when it comes to breakfast time in our house.  Ruthie wakes up HUNGRY, so she needs something quick that she will love and this oatmeal bake is a winner!  We just got back from hawaii and had no food in the house so I knew the first thing on my list was to make this bake. Especially because I gave the poor girl peanut butter toast every single morning of our trip and I am pretty sure she is over that.  I also happen to love this with some coffee in the morning and it is getting me in the holiday spirit!
Every year September and October come and I wonder when it will get cooler.  But every year it doesn't get cooler until mid November!! So this year I am just embracing the fall flavors while it's 90 degrees outside…. why not?  I am a fan of pumpkin but I think apple is my #1 above that, what about you?  I plan on bringing lots of apple goodness to the blog this fall so be prepared and stock up!
So delicious and so simple – win win!
If you love this Pumpkin Spice Oatmeal Bake, here are a few other recipes you will love:
Nutrition Fun Facts:
Did you know???:
1 Cup of Pumpkin has 2.6 g fiber
1 Cup of Pumpkin contains 245% RDI for Vitamin A
Pumpkin is high  in antioxidants
Pumpkin is nutrient dense and low calorie; pumpkin clocks in at under 50 calories per cup and consists of about 94% of water
Studies show that carotenoids like beta-carotene found in Pumpkin can act as a natural sunblock
Pumpkin seeds are also edible and packed with nutrients that offer different benefits. For example, pumpkin seeds may improve bladder and heart health
Pin the image below to save this Pumpkin Spice Oatmeal Bake for later!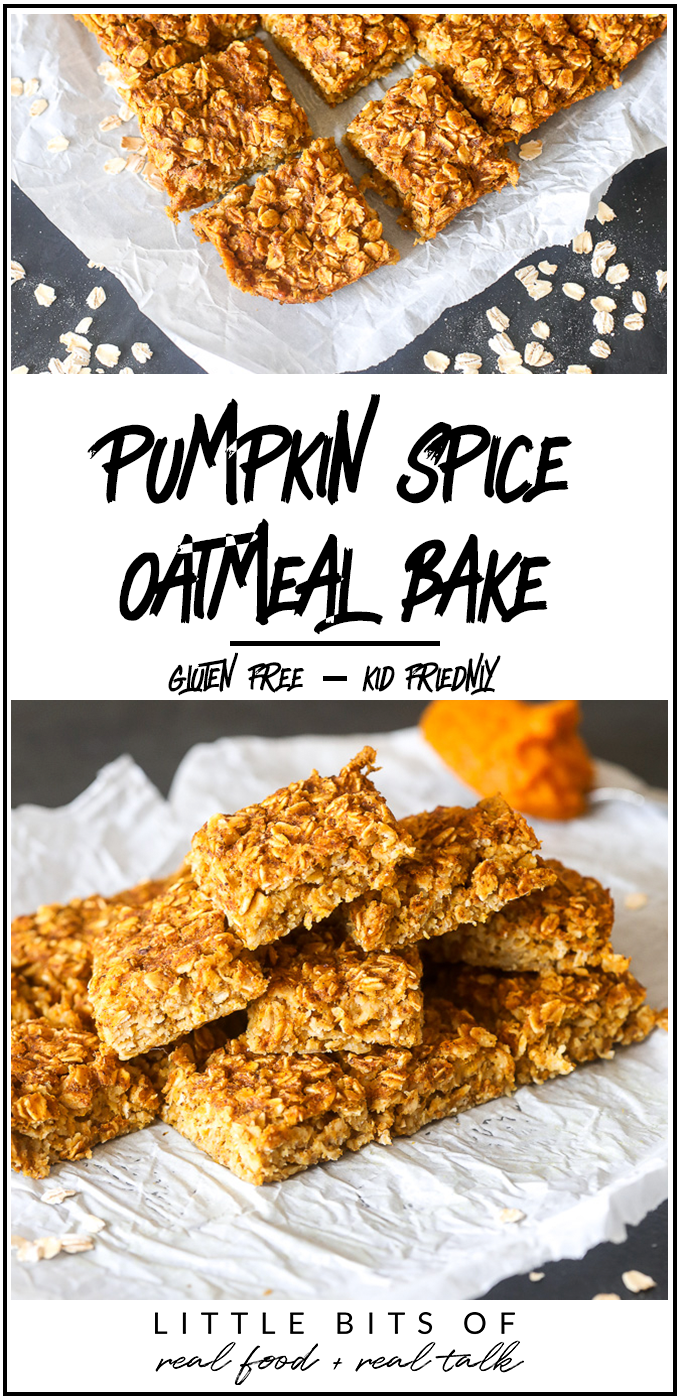 Print
Pumpkin Spice Oatmeal Bake
---
2 and 1/4 cups Bob's Red Mill Old Fashioned Rolled Oats
2 tbsp flax meal (ground flax seeds)
1 tsp baking powder
1/4 tsp salt
1 cup pumpkin puree
3/4 cup almond milk
1/4 cup maple syrup
1 large egg
1 tsp vanilla extract
1.5 tsp pumpkin pie spice
---
Instructions
Combine all ingredients in a bowl and pour into a square pyrex dish that has been lightly oiled.
Bake at 350 degrees for about 35 minutes.
Notes
Store in the refrigerator!
We are participant in the Amazon Services LLC Associates Program, an affiliate advertising program designed to provide a means for us to earn fees by linking to Amazon.com and affiliated sites.