Mason Jar Herb Garden
I made an indoor herb garden!  I have been wanting to do this for awhile, and I finally got the chance.  I walked down to our local farmers market and one stand was selling herbs, 3 for 5 dollars!  I could not pass it up and they were the perfect size.  I started with empty mason jars.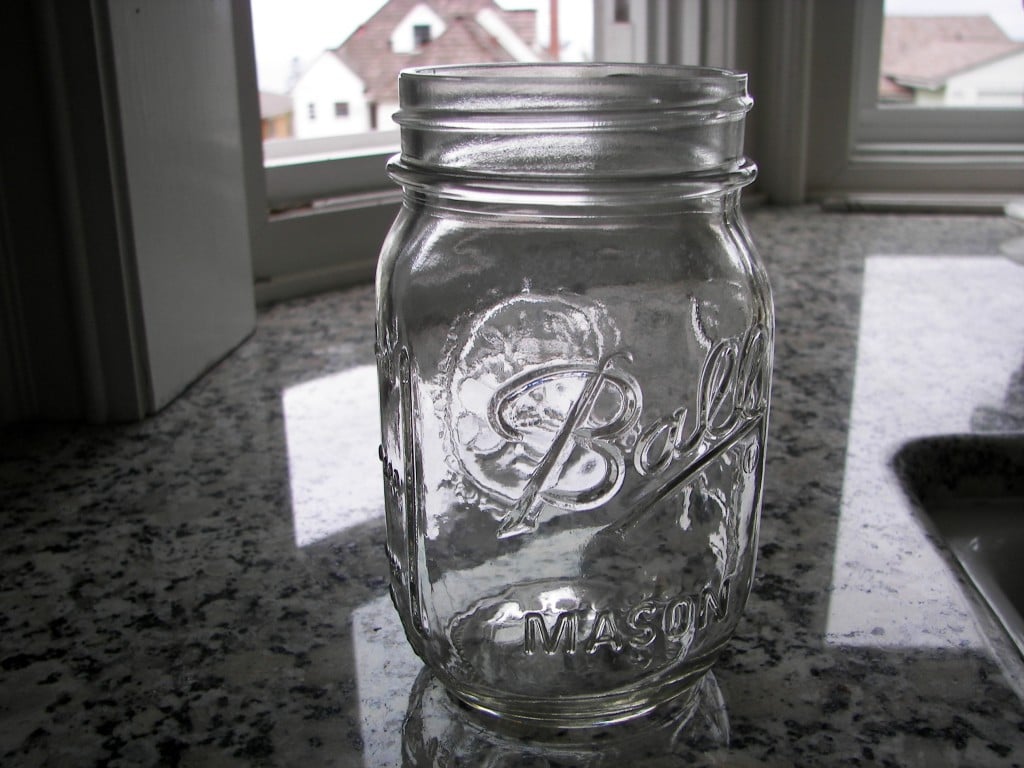 Then grab some little rocks!  These will serve as a filter for the water.
Fill about 1/4 of the jar with rocks.
Then take your herb and place it in the jar.  You may need to pull off some of the roots in order to fit it in.
Rosemary!  Be sure to put them in a sunny window and water daily!
Thyme, Rosemary and Basil!  Yum!
We are participant in the Amazon Services LLC Associates Program, an affiliate advertising program designed to provide a means for us to earn fees by linking to Amazon.com and affiliated sites.