Lemon Garlic Brussels Sprouts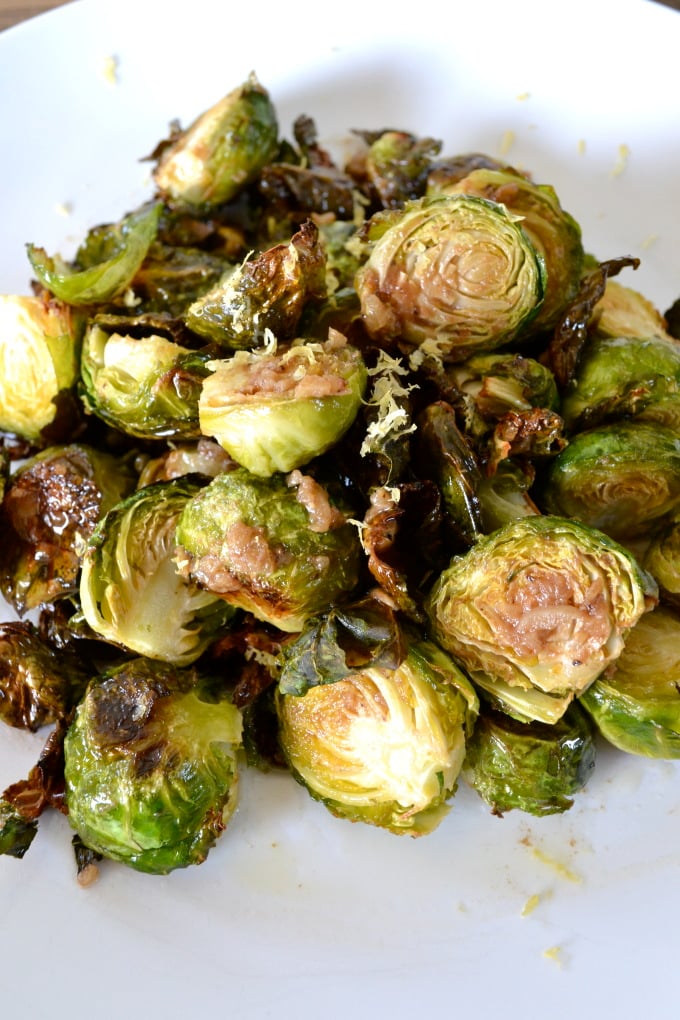 Okay people I am back on the brussels sprout train!!  I overdosed a bit last year and was eating them about 3 days a week.  Roasting brussels sprouts makes them crispy on the outside and soft on the inside.  Then all you have to do is dress them with something delicious!  I always order them at restaurants when they are on the menu and some of my favorites are the ones at this place called Simmzeys in Long Beach.  They are lemony, garlicy and oh so good.  On the menu it says what is in them: Butter, Garlic, Anchovies, Capers & Bruschetta. I didn't really see the bruschetta working in my at home version so I compiled the other ingredients. I already had capers and anchovy paste and I always have garlic and butter, so that made this easy!  First I roasted the brussels sprouts with some olive oil until they were browned on the outside.  Then in a pan I just melted some butter and cooked the garlic and anchovies together.  Then added capers and lemon juice!  Once that was all combined I added a little salt and pepper, then poured the glorious mixture on the sprouts.  Then just toss together and top with some lemon zest!  Perfection.  I think I might make this for Christmas eve dinner!!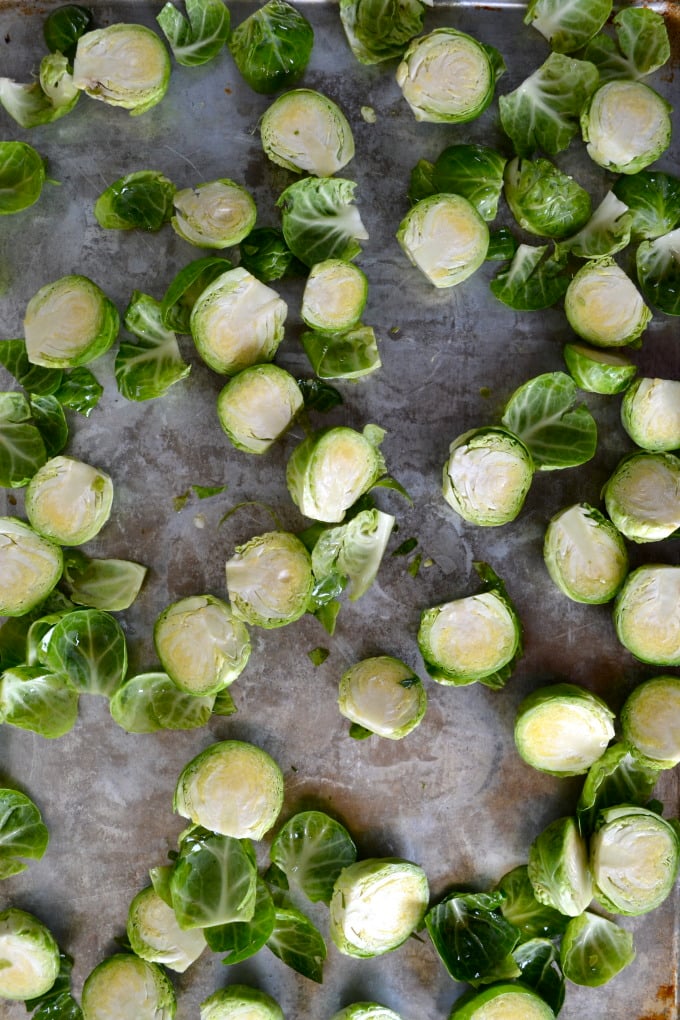 I tried to take a picture of this tasty mixture but it doesn't look as good as it tastes…
Beautiful roasted babies!!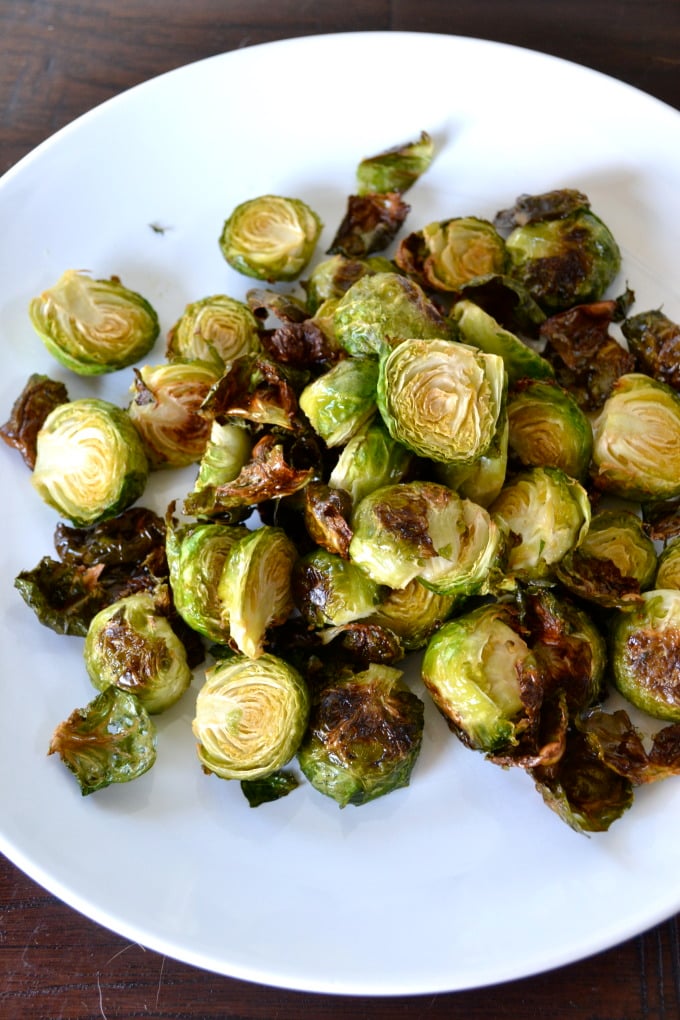 We are low key obsessed with Brussel Sprouts here at LBO so we have a few more links to try:
Balsamic Bacon Brussels Sprouts
Shaved Brussels Sprout & Kale Salad with Sweet Basil Dressing
Cranberry Pecan Brussel Sprouts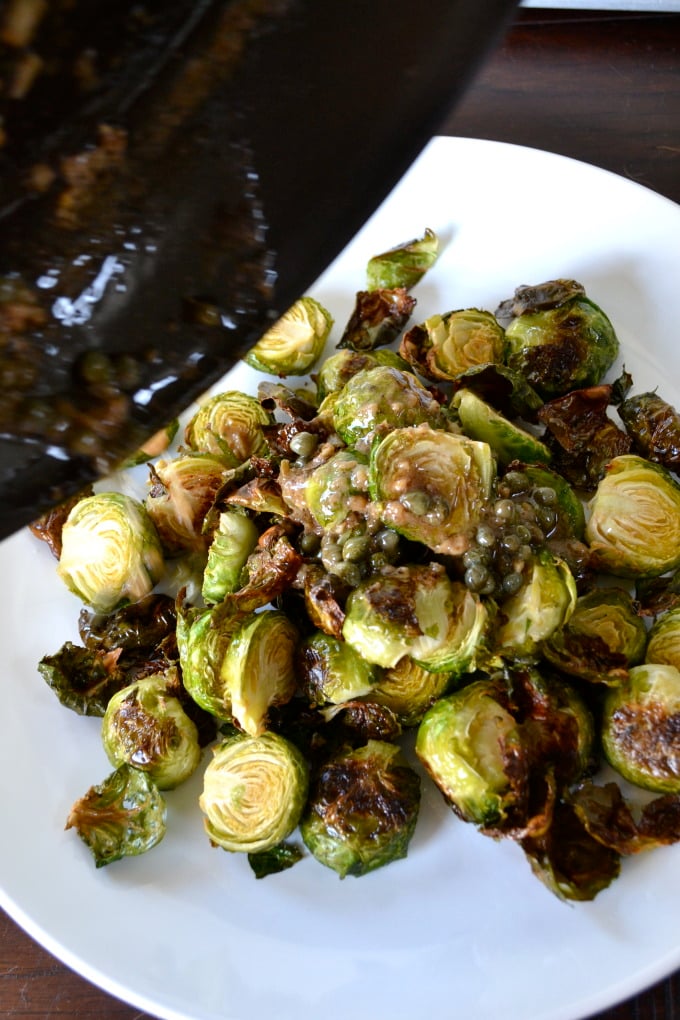 CAPERS!  Sorry for yelling but I just love the salty goodness of capers.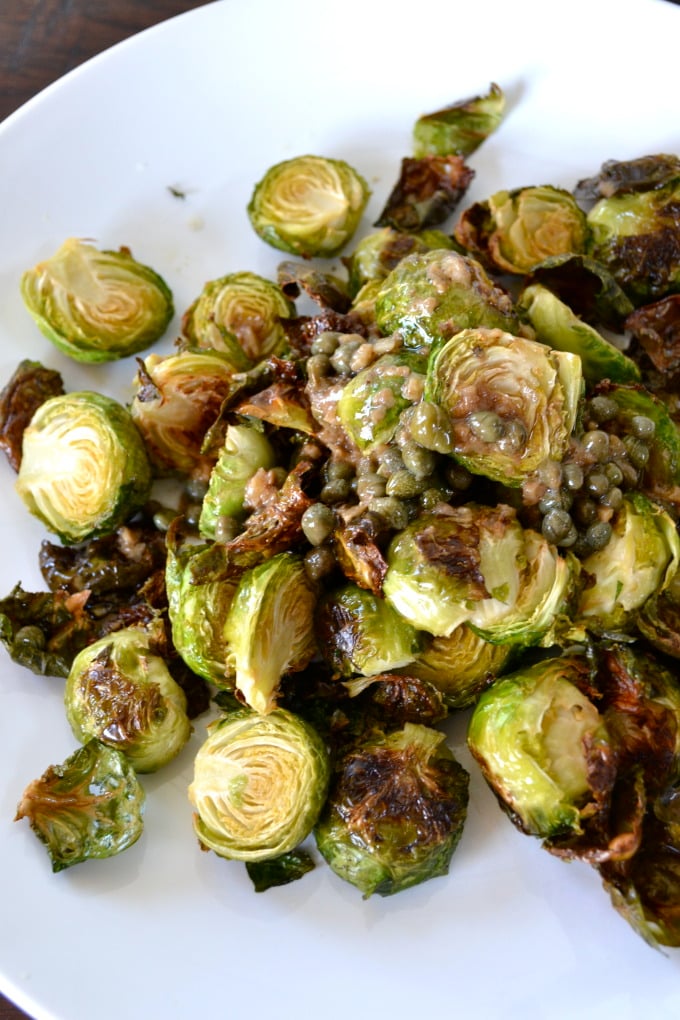 Such an easy side dish that will be sure to delight!!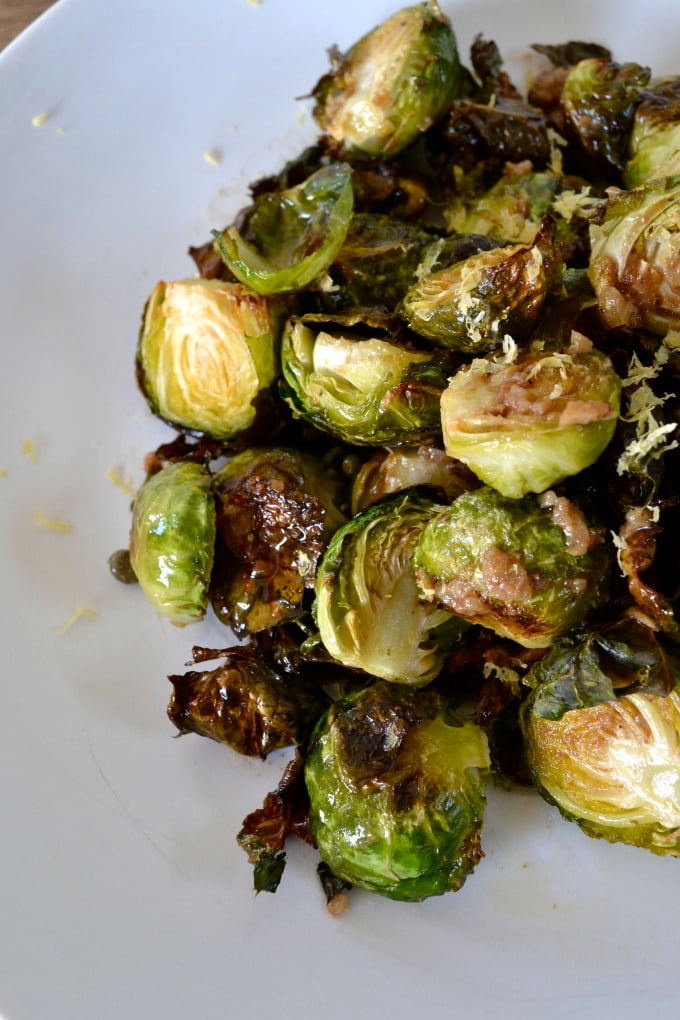 Print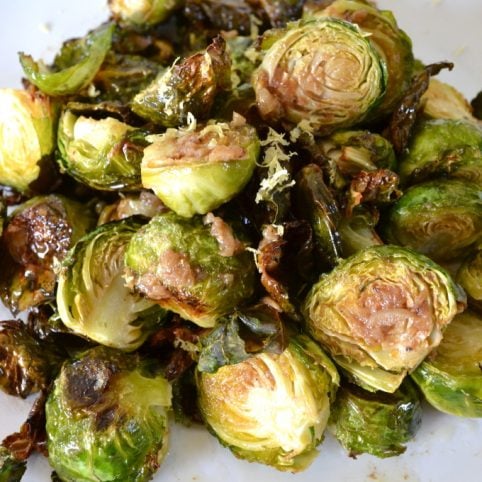 Lemon Garlic Brussels Sprouts
---
1 pound brussels sprouts
2 tablespoons extra virgin olive oil
3 tablespoons butter
1 tsp minced garlic
1 tsp minced anchovy or anchovy paste
1–2 teaspoons whole capers
1 tablespoon lemon juice
1 tablespoon lemon zest
Salt and pepper to taste
---
Instructions
Prep the Brussels sprouts by removing root end and rough outer leaves. Cut in half lengthwise. Put in bowl and add 2 tablespoons of extra virgin olive oil. Toss Brussels sprouts in oil, then lay out on sheet pan. Roast for 35-50 minutes in oven at 350 degrees F. until lightly caramelized. Set brussels sprouts aside and heat up small sauté pan. Add 3 tablespoons of butter and melt. Add minced garlic and anchovy. Cook for several minutes until garlic turns a golden color. Add lemon juice, capers and salt & pepper. Toss sprouts in sauce until thoroughly coated. Sprinkle lemon zest on top for garnish and extra lemon flavor!
We are participant in the Amazon Services LLC Associates Program, an affiliate advertising program designed to provide a means for us to earn fees by linking to Amazon.com and affiliated sites.