Homemade Nutella
WARNING.  If you love Nutella and have been known to eat it with a spoon many times… this may be too much for you to handle.  I finally made it myself and am fearful when I say it is actually pretty easy to make.  (Fearful because I might just want to make it every weekend now).  Making things like this on your own is so rewarding.  Not only because you get the actual reward of large amounts of nutella, but you can create something that is so much better than regular nutella.  I think it's the fact that you know exactly what goes into it and the hazelnut flavor is so present.  After making your own Nutella you will start to think the regular stuff  tastes a bit fake and plasticy (if that's even a word…).  I have wanted to make this for awhile now because Matt loves Nutella.  I'm pretty sure he will eat it on anything.  I made it on Sunday when he was working and when he came home Monday, I was at work.  I wanted to know what he thought of it…
Yeah, you could say he liked it.
 Skinning the hazelnuts is the hardest part!  The rest is just blending.
 Hazelnuts turn into hazelnut butter.
 Then boom! NUTELLA!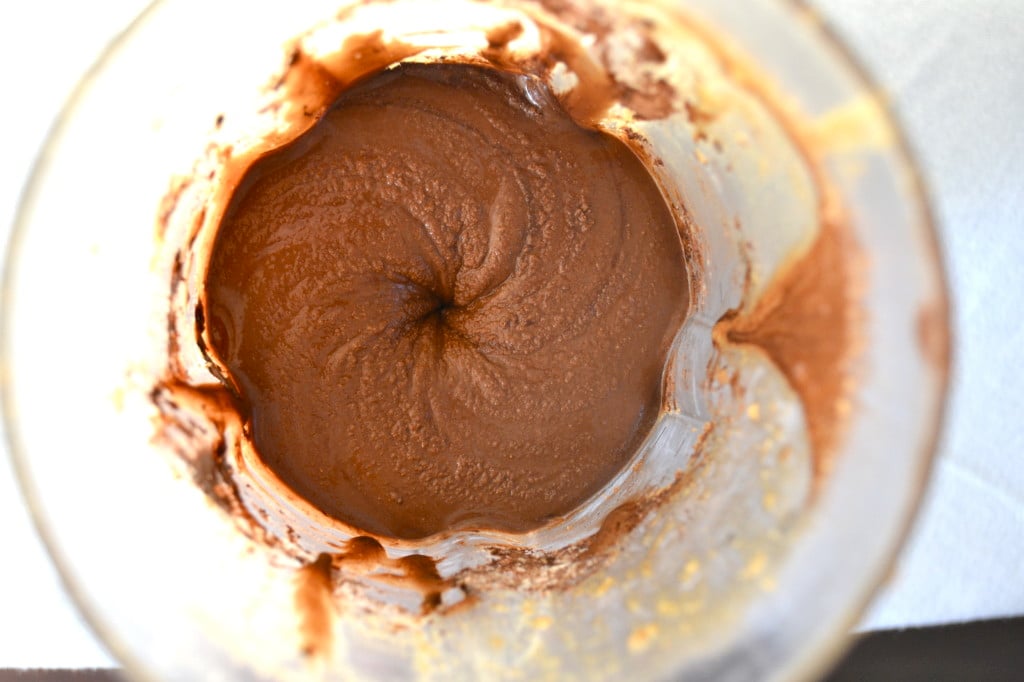 Find a jar… this one used to have queso in it.
 If you aren't eating this off of a spoon, toast is always good.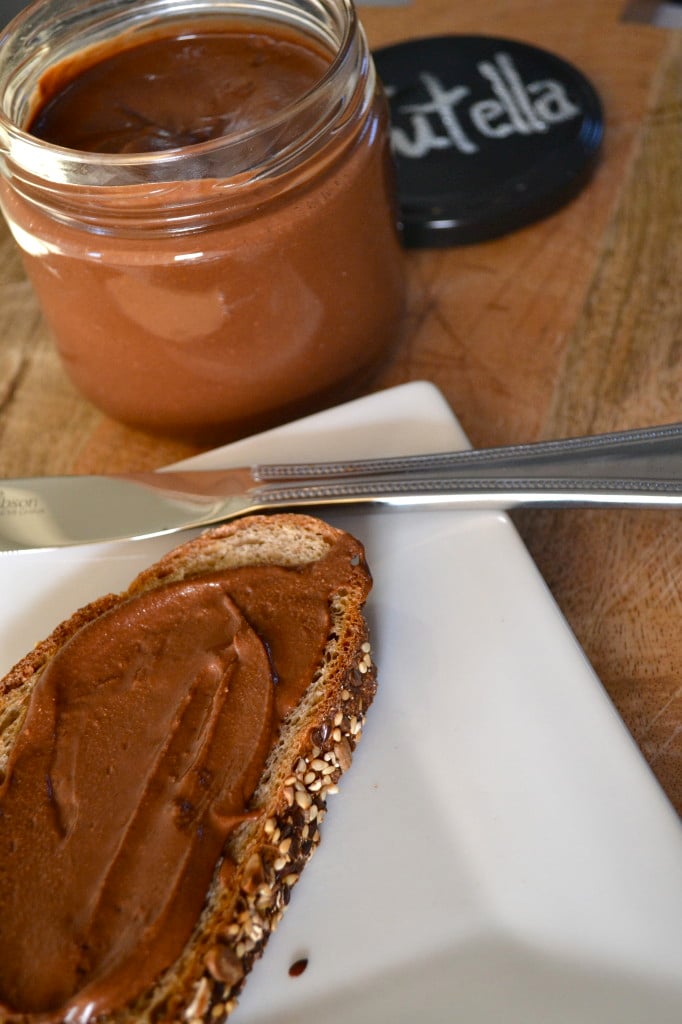 GO BUY SOME HAZELNUTS!
Print
Homemade Nutella
---
2 cups hazelnuts
1 cup powdered sugar
⅓ cup Dutch-processed cocoa powder
2 tablespoons canola oil
1 teaspoon vanilla extract
⅛ teaspoon salt
---
Instructions
Preheat oven to 375 degrees F. Spread the hazelnuts out on a single layer on a rimmed baking sheet and roast until dark brown and fragrant, 12 to 15 minutes, rotating the baking sheet halfway through baking. Transfer the hazelnuts to a medium-sized bowl with a flour sack dish towel.
Once the hazelnuts are cool enough to handle, wrap the hazelnuts in the dish towel and rub the hazelnuts together to create friction so the skins will come off. This take awhile but it is important to remove all skins. You can also buy blanched hazelnuts instead and skip this whole step.
Process the hazelnuts in a food processor until their oil is released and they form a smooth, loose paste, 2 to 5 minutes, scraping down the bowl often.
Add the powdered sugar, cocoa powder, canola oil, vanilla extract and salt and process until fully incorporated, scraping the bowl as needed, about 2 minutes. The mixture will loosen and become glossy. Transfer the spread to a jar with a tight-fitting lid or an airtight container. You can store it in the refrigerator or at room temperature for up to 1 month.
We are participant in the Amazon Services LLC Associates Program, an affiliate advertising program designed to provide a means for us to earn fees by linking to Amazon.com and affiliated sites.