Ginger-Lemon Sandwich Cookies

The 3rd day of cookies is upon us and things are about to get real.  This mixture of ginger and lemon is so unexpectedly amazing.  I could ramble on about how great these are, but I have a bit of a cold and I fear I may ramble too much due to cloudly head.  So I will just tell you to make these.  Make them today.  Please and thank you.
First mix up your dry ingredients in a bowl.
Butter and sugar!
 Eggs & molasses!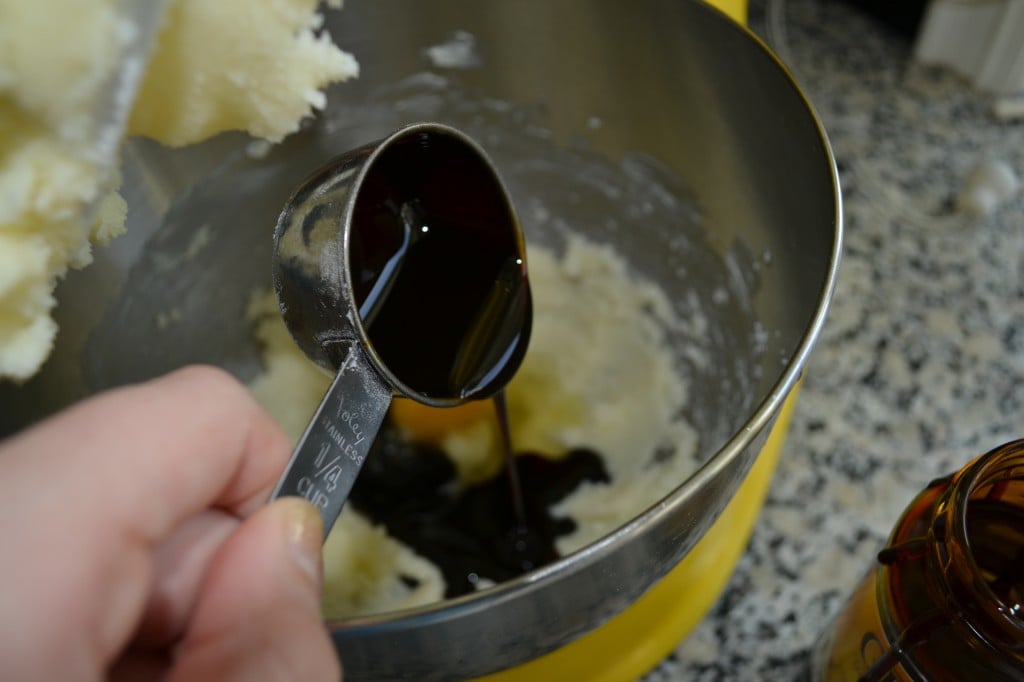 And mix in that dry stuff.
Scoop onto your cookie sheet.
 Pop those in the oven for 10 minutes and let cool.  Then make your lemon filling and spread it between 2 cookies.
Whoopsies!
Print
Ginger-Lemon Sandwich Cookies
---
Cookies:
1 1/2 cups all-purpose flour
1 1/2 teaspoons baking soda
2 teaspoons ground ginger
1 teaspoon ground cinnamon
1/4 teaspoon salt
1 stick plus 2 teaspoons unsalted butter, softened
3/4 cup sugar
1 large egg
1/4 cup molasses
Filling:
6 tablespoons unsalted butter, softened
2 cups powdered sugar
1 1/2 tablespoons fresh lemon juice
1/2 tsp lemon zest
---
Instructions
Preheat oven to 350 degrees F. Line cookie sheets with either parchment paper or a silicone baking mat. In a small bowl, stir together flour, baking soda, ginger, cinnamon and salt.
Beat butter and sugar at medium speed for about 2 minutes. Beat in egg and molasses. Stir in dry ingredients until just combined.
Drop doug onto baking sheets in tablespoons for larger cookies, teaspoons for smaller cookies, and place them 3 inches apart. Bake for 10 minutes for large cookies, or 7 minutes for small cookies. Let cool slightly and transfer to wire rack to cool completely.
In a medium sized bowl, mix butter and powdered sugar on high until light and fluffy. Add lemon juice and zest and beat until combined. Arrange cookies in pairs with similar sizes. Spread filling onto the flat side of one cookie and sandwich the other cookie on top. Enjoy!
We are participant in the Amazon Services LLC Associates Program, an affiliate advertising program designed to provide a means for us to earn fees by linking to Amazon.com and affiliated sites.