Chicken Parmesan
Most people have a handful of recipes that you LOVE because you grew up eating them and they remind you of home. The top ones for me have to be Chili, Meatloaf, Chicken Parmesan. They are all recipes that just taste a little bit better when my mom makes them. Chicken Parmesan is probably my favorite recipe because it is so easy and SO good. I mean, marinara and cheese on breaded chicken? It can't get any better than that. This is one of those recipes that when I say I am going to make it to Matt, he makes that mouth open, eyes crossed face in excitement. Have I convinced you it's going to be good? When you make this, because I know you will, you will thank me… but I guess you should thank my mom!
First, bread the chicken and brown it in a skillet.
Once browned, place in a pyrex baking dish.
Cover with mozzarella!
Then coat that with marinara sauce and more cheese! This time its mozzarella and parm!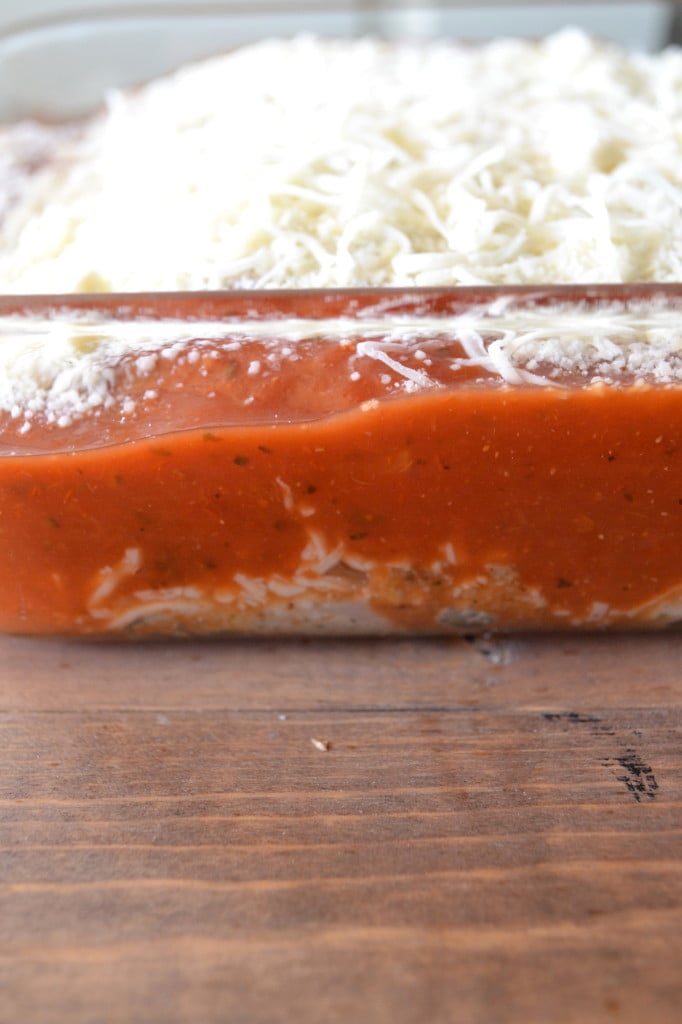 Bake and it's done!
Before you eat it just take in it's cheesy beauty.
YUM!!
We are participant in the Amazon Services LLC Associates Program, an affiliate advertising program designed to provide a means for us to earn fees by linking to Amazon.com and affiliated sites.