Chicken Caesar Spaghetti Squash Bake
Guys I have great news – 2 things are BACK – me from New York and Creamy Caesar Dressing in your life.  Did that make sense?  I am sure the me being back from NY part is obvious but more importantly, Caesar dressing no longer needs to be feared.  For years I stayed away from Caesar salads because they were packed with terrible ingredients like milk, canola oil, cheese, sugar and so much more.  Just google "kraft caesar dressing ingredients" and you will understand.  But my favorite people over at Tessemae's have managed to create a completely clean Caesar dressing that will bring this gem back into your life!  The stuff is so smooth and creamy and happens to also be Whole30 compliant which basically just means squeaky clean!  Instead of mixing this into a salad I wanted to create a super simple and tasty weeknight spaghetti squash bake.  The best part about caesar is the umami flavor – that savory flavor you can't quite put your finger on.  If you are looking to this dressing it is at most Whole Foods and being added to new stores all around the country all the time!  Just look in the refrigerated section by produce! 🙂
I mixed the dressing with spaghetti squash, some kale and chicken, tossed it in a pyrex and baked until heated through.  The best part about this is you can toss in any cooked chicken you have.  Leftover chicken from the night before? YUP.  Shredded up rotisserie? YUP.  Pre-cooked chicken from Trader Joes? OH YEAH.  Heck, you could really throw in any meat that is cooked already… I bet chicken apple sausage would be amazing.
Oh and about New York – I can't wait to tell you all about it!! But I will do a separate post about all of the fun and food we had there so stay tuned! 🙂
Super simple people – 4 ingredients!!
Try not to shovel into your face as aggressively as I did 🙂
Want all your veggies to be this delicious?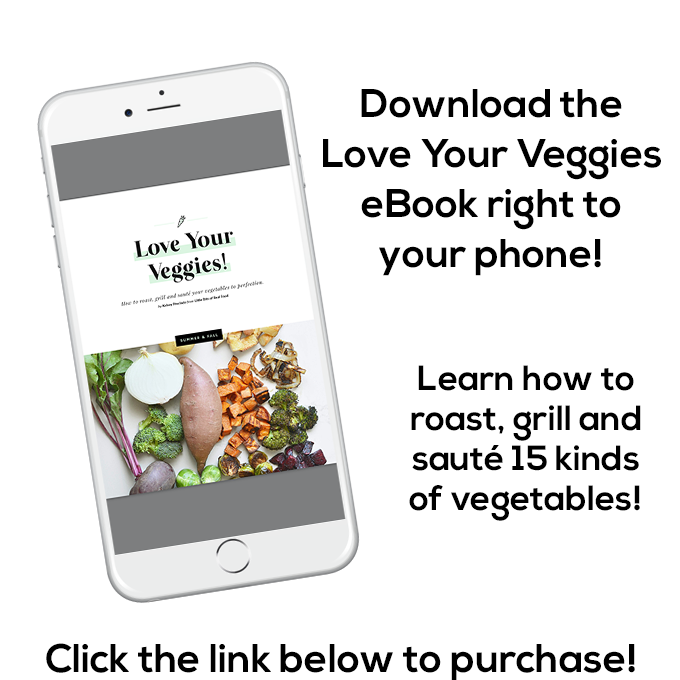 [purchase_link id="7826″ style="button" color="green" text="Purchase eBook Here!"]
Pin it!!!
Print
Chicken Caesar Spaghetti Squash Bake
---
2 packed cups chopped kale, stems removed
1 Spaghetti squash, cooked & strands removed
2 cups, cooked & shredded chicken
salt & pepper to taste
---
Instructions
Preheat oven to 350 degrees. In a large bowl mix together kale and Caesar dressing and massage together until kale wilts a bit, about 2 minutes. Add cooked spaghetti squash and chicken to the bowl and stir all together until well combined. Add salt and pepper to taste. Pour into an 8×8 pyrex dish and bake for 15 minutes or until heated through.
We are participant in the Amazon Services LLC Associates Program, an affiliate advertising program designed to provide a means for us to earn fees by linking to Amazon.com and affiliated sites.