Cheese and Rosemary Crackers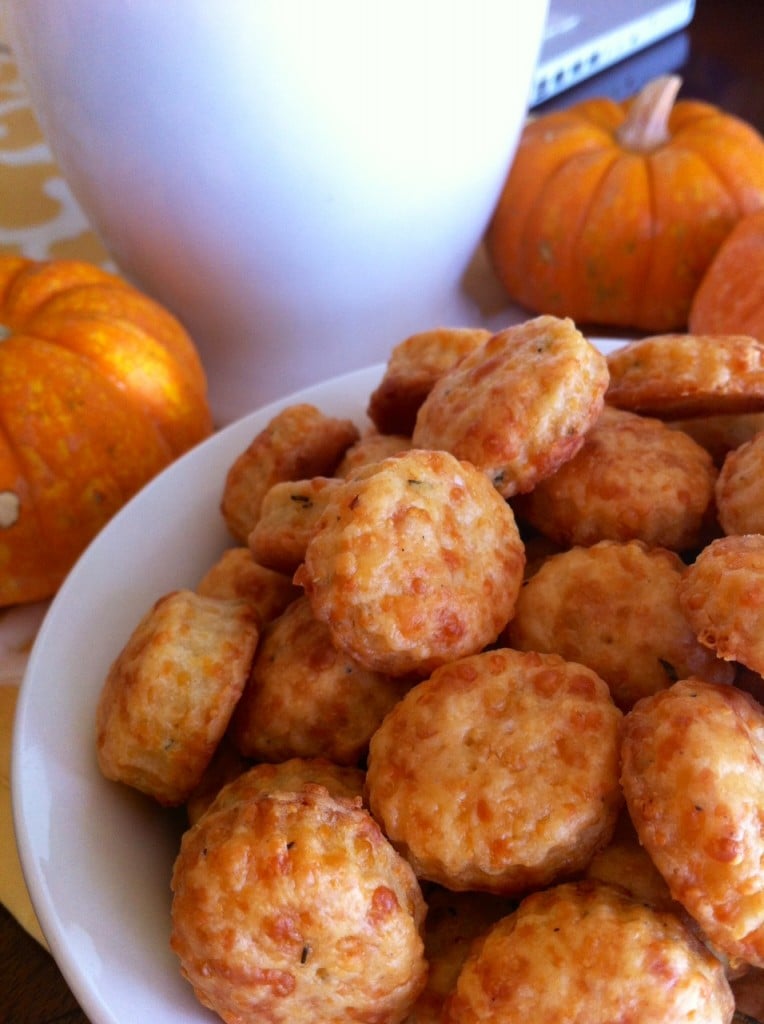 So I decided I should make some crackers.  It frightens me a bit how easy and delicious they turned out to be!  When you are sitting around not wanting to go to the store for snacks on a chilly day,  just make these crackers.  When you need a salty treat, make these crackers.  If you have cheese, make these crackers.  Okay how about you just make these crackers.  Alright moving on.
GET YO CHEESE ON.  Or just grab some cheese…
Mix that up with some butter, salt and pepper.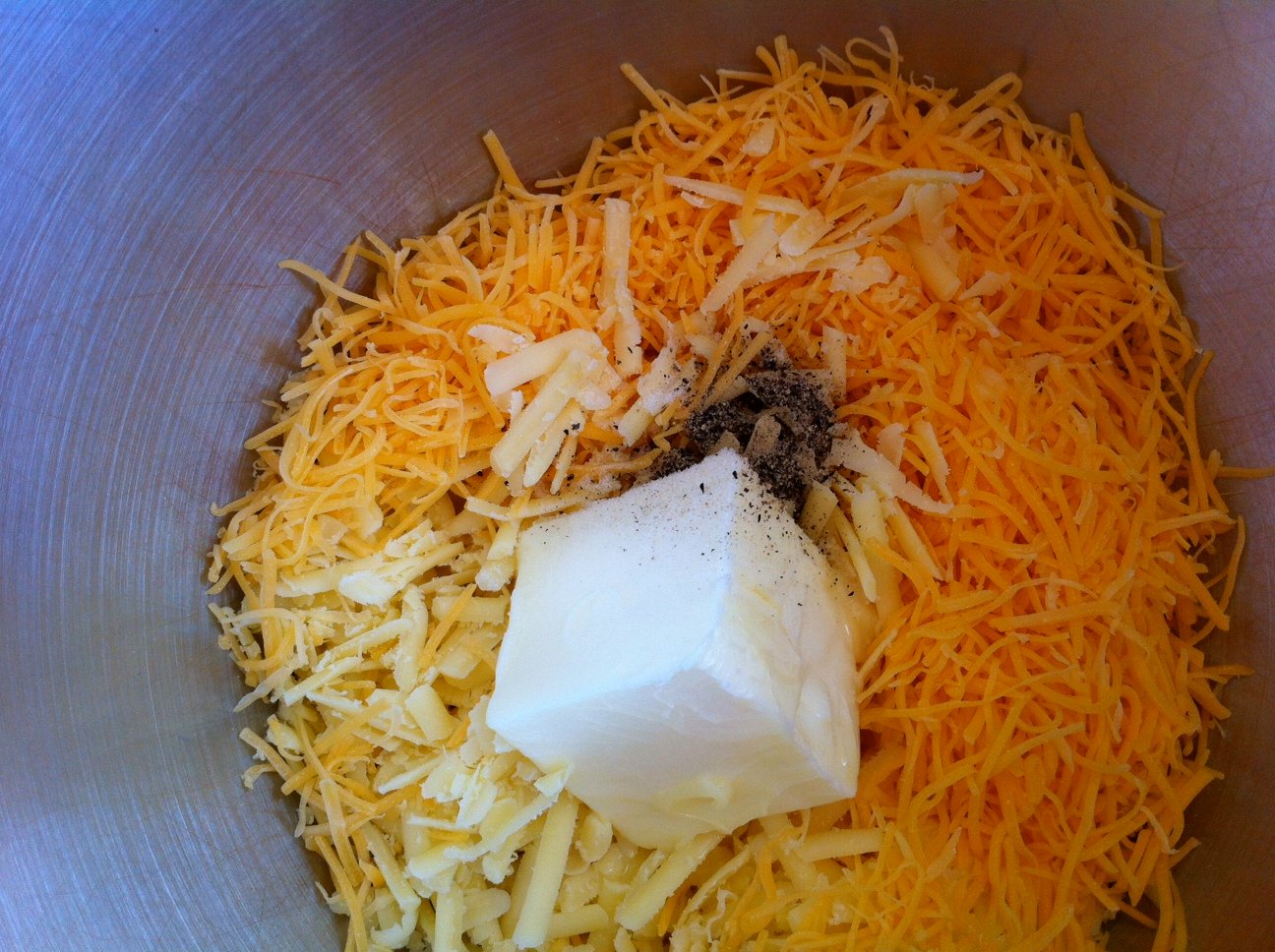 Then chop up some rosemary!
Mix it up! It will be crumbly at first…
Once it is blended together you can form a disk and wrap it up in plastic.  Then throw it in the fridge for a bit.
Then roll it out!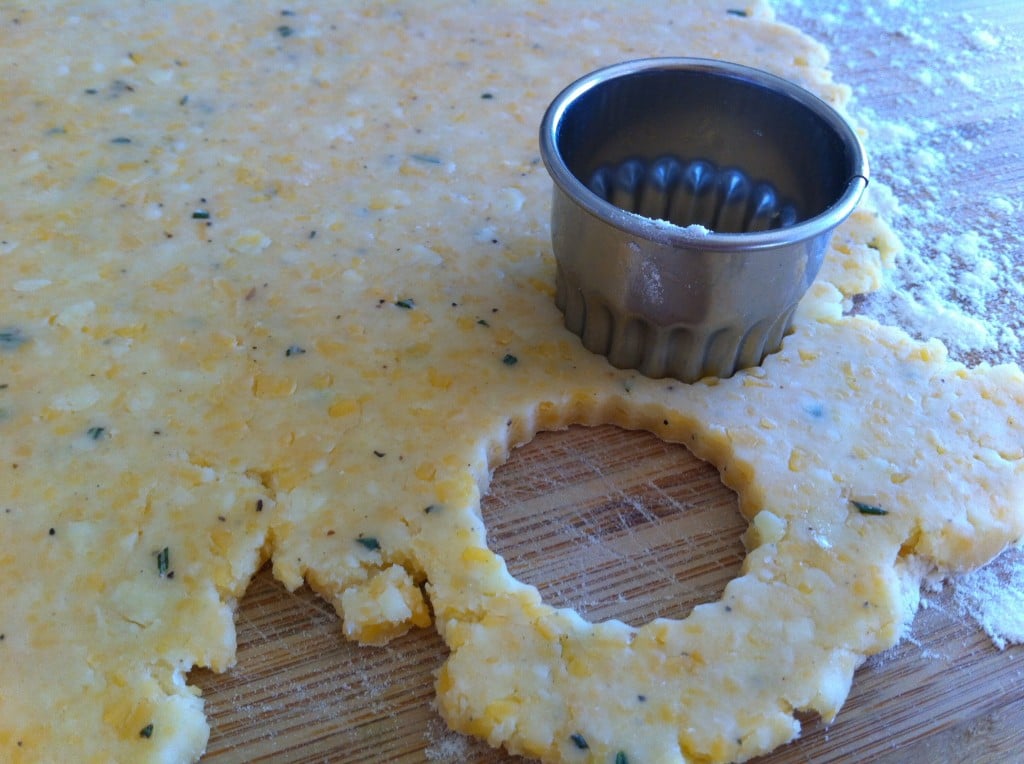 Make sure to poke some holes!
Bake them and you will have…
Then eat them alllllllll!
And share with your boyfriend 🙂
Print
Cheese and Rosemary Crackers
---
4 tablespoons (1/2 stick) unsalted butter, at room temperature
8 ounces cheese (4 oz. cheddar, 4 oz. white cheddar) , finely grated
1/2 teaspoon salt
1/4 teaspoon coarsely ground black pepper
1 teaspoon finely chopped rosemary
1 cup all-purpose flour
2 tablespoons cold water
---
Instructions
In the bowl of an electric stand mixer fitted with a paddle attachment, beat together butter, cheese, salt, pepper and rosemary. With mixer on low-speed, slowly add flour. Mixture will become dry and crumbly. Add two tablespoons of water, one tablespoon at a time. Beat until mixture just comes together into a ball. The mixture may take an extra teaspoon of water, but don't add too much. The dough should be moist but not wet.
Wrap the cracker dough in a disk form in plastic wrap and refrigerate for at least 30 minutes – an hour. The dough can also be frozen for future use.
While dough chills, place a rack in the center and upper third of the oven and preheat oven to 375 degrees F. Line two baking sheets with parchment paper and set aside.
On a lightly floured work surface, roll dough very thin, about an eighth of an inch thick. Dot center of cracker with a fork or any sharp object. Place crackers on prepared baking sheets. The pieces can be close together as they won't expand much when baking. Bake for 13 to 15 minutes until fragrant, golden brown, and crisp. Allow to cool before serving.
The crackers can be stored in an airtight container for two or three days.
We are participant in the Amazon Services LLC Associates Program, an affiliate advertising program designed to provide a means for us to earn fees by linking to Amazon.com and affiliated sites.