Virtual Cookbook Cooking Classes!
My first cookbook, Unbelievabowl Paleo is out in the world!  If you haven't ordered it yet, click here to see all of the places you can purchase.  I am so excited for you all to get these recipes in your hands and enjoy them all summer and beyond.  So to celebrate the book and connect with you, I will be hosting 3 cooking classes over Zoom!  The wonderful brand Chosen Foods is sponsoring the events which I am super excited for because I use their avocado oil in almost every recipe in the book.  If you buy the huge bottle from Costco like me then you know what i'm talking about!  Below you will find links to the 3 events where you can reserve a spot to this free event.  If you already received the book and are loving it, I would love for you to head to amazon and review it!
Event Links:
Cooking Class on 7/22 @ 5 PM PST – Garlic Mongolian Beef
Cooking Class on 7/29 @ 6 PM CST – Sesame Chicken Lettuce Wrap Bowls
Cooking Class on 8/5 @ 6 PM EST – Perfect Meatloaf & Mashed Potato Bowls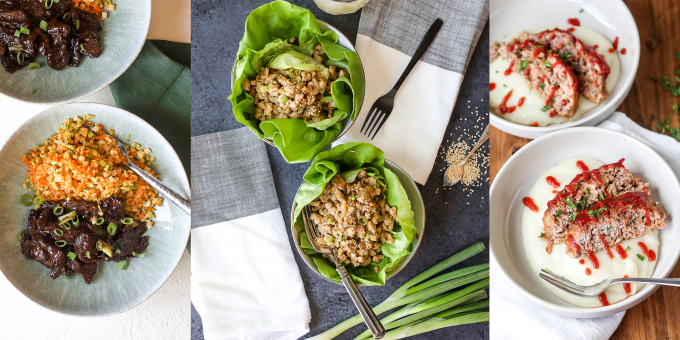 We are participant in the Amazon Services LLC Associates Program, an affiliate advertising program designed to provide a means for us to earn fees by linking to Amazon.com and affiliated sites.