Peppermint Bark Cookies
 So the cookie eating has expanded to candy and snack eating in general.  My office around the holidays is a danger zone!  Gift basket after gift basket full of chocolates, cakes, candies, meats, cheeses, crackers… I could go on and on.  Anywho… I had picked up this bag of peppermint bark pieces from Trader Joes last week and thought I would put them in some cookies!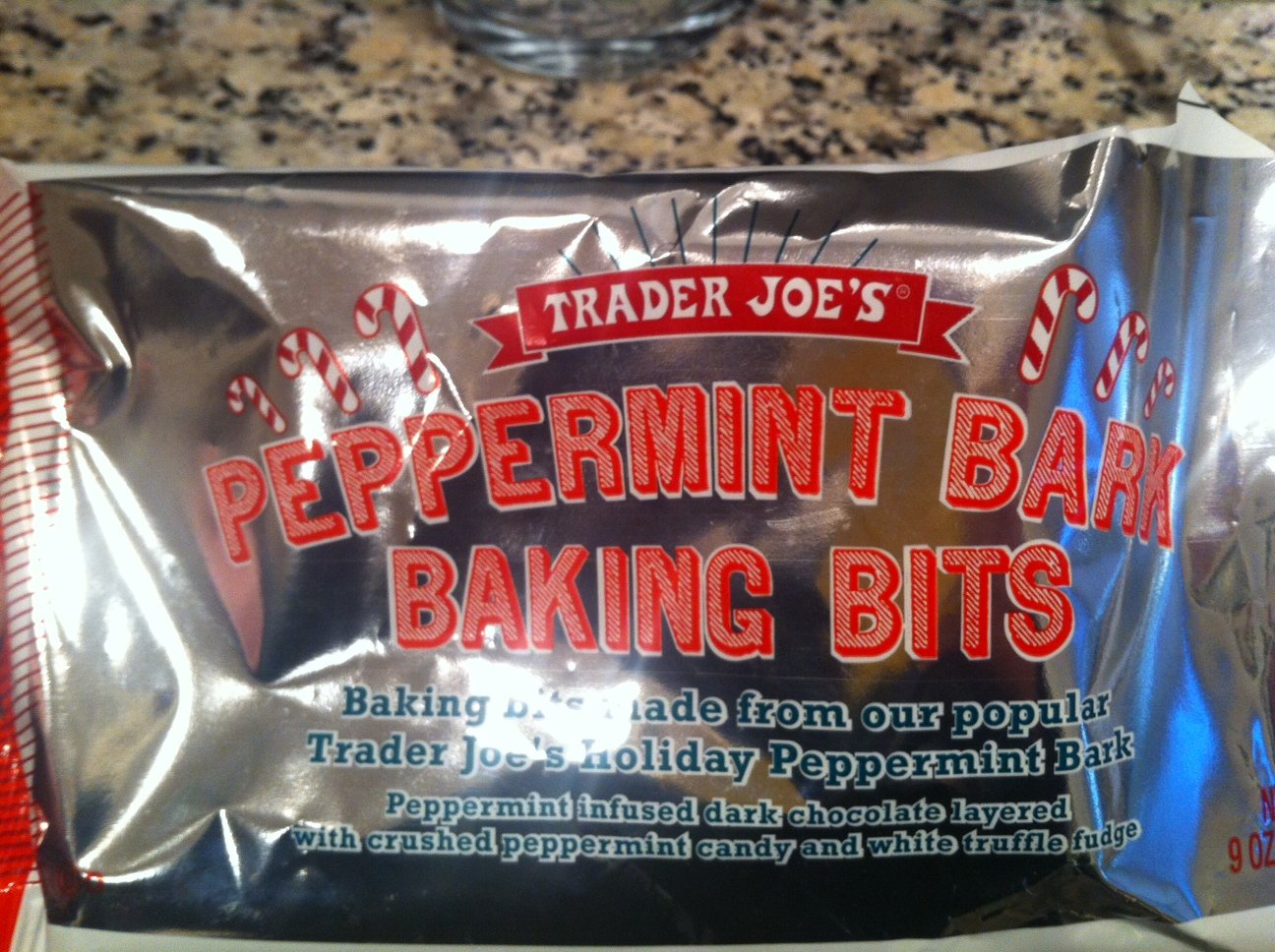 I could have eaten the pieces right out of the bag, but I thought I should really get ahold of myself.  I do have to fit in my NYE dress after all.
So you will just whip up a batch of simple chocolate cookie dough and add in the pieces.
Then scoop onto a cookies sheet….
And bake for 12 minutes!
 And feel free to sprinkle with powdered sugar!
Print
Peppermint Bark Cookies
---
1/2 cup butter, softened
1 1/2 cups brown sugar
1/2 cup sugar
2 large eggs
1 1/2 teaspoons vanilla extract
1 3/4 cup flour
1 teaspoon baking powder
3/4 teaspoon salt
1/4 cup cocoa powder
1 bag Trader Joe's Peppermint Bark Baking Bits
---
Instructions
Preheat oven to 350 degrees. Cream butter, sugar and brown sugar until completely blended. Beat in one egg at a time, until well blended. Beat in one egg at a time until combined. Stir in vanilla. In a seperate bowl, combine flour, baking powder, salt & cocoa. Add the dry ingredients to the butter mixture, beating until combined. Fold in the Peppermint Bark Baking Bits. Drop dough by rounded tablespoons onto a lightly greased cookie sheet. Bake for 12-14 minutes.
We are participant in the Amazon Services LLC Associates Program, an affiliate advertising program designed to provide a means for us to earn fees by linking to Amazon.com and affiliated sites.