Maple Roasted Asparagus with Pecans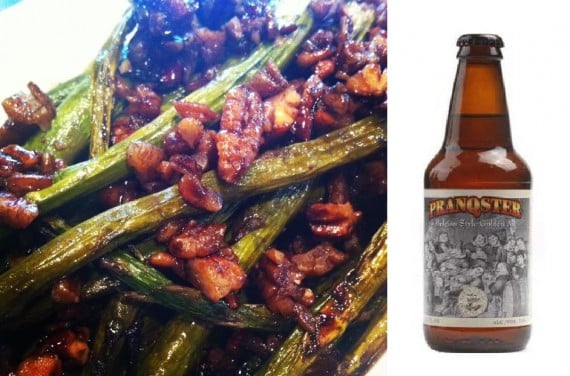 I love sugar.
It is as simple as that.  If I could eat sweets all day and never touch a vegetable, I probably would.  But I don't want scurvy.
I definitely don't hate vegetables, but we gluttonous Americans have learned every which way of covering up the actual vegetable with sauces and dressings for years.  It is a trend I much appreciate.  I don't encourage the salad dressings that are 1,200 calories on a 50 calorie head of lettuce, but on occasion I like to add more than just salt and pepper to the mix.  Introducing another pinterest find:  Maple Roasted Asparagus with Pecans.
I knew this recipe would be appreciated in my house because my dad has the same relationship to pecans as I have to sugar. Win win!
First: The line up.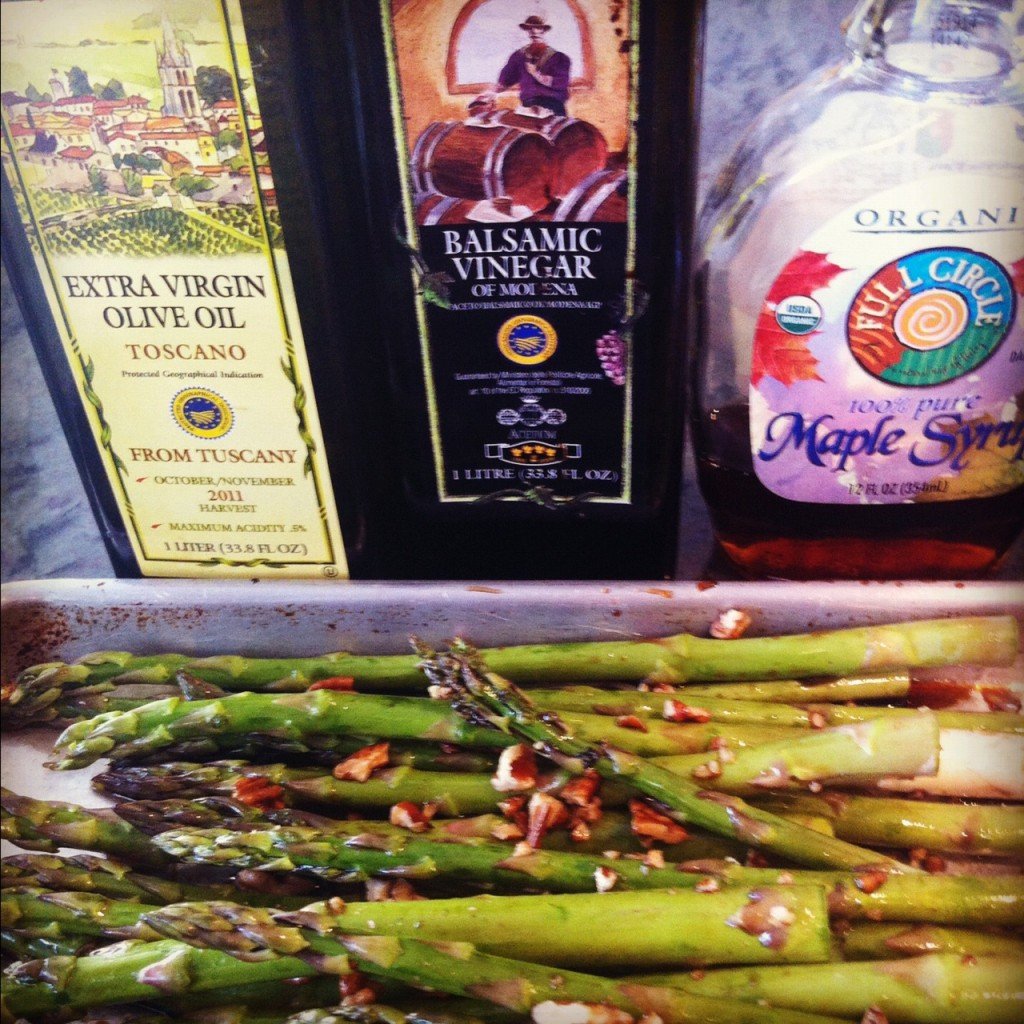 I just drizzled some olive oil on the pan, then tossed the asparagus with maple syrup, balsamic vinegar, and pecans.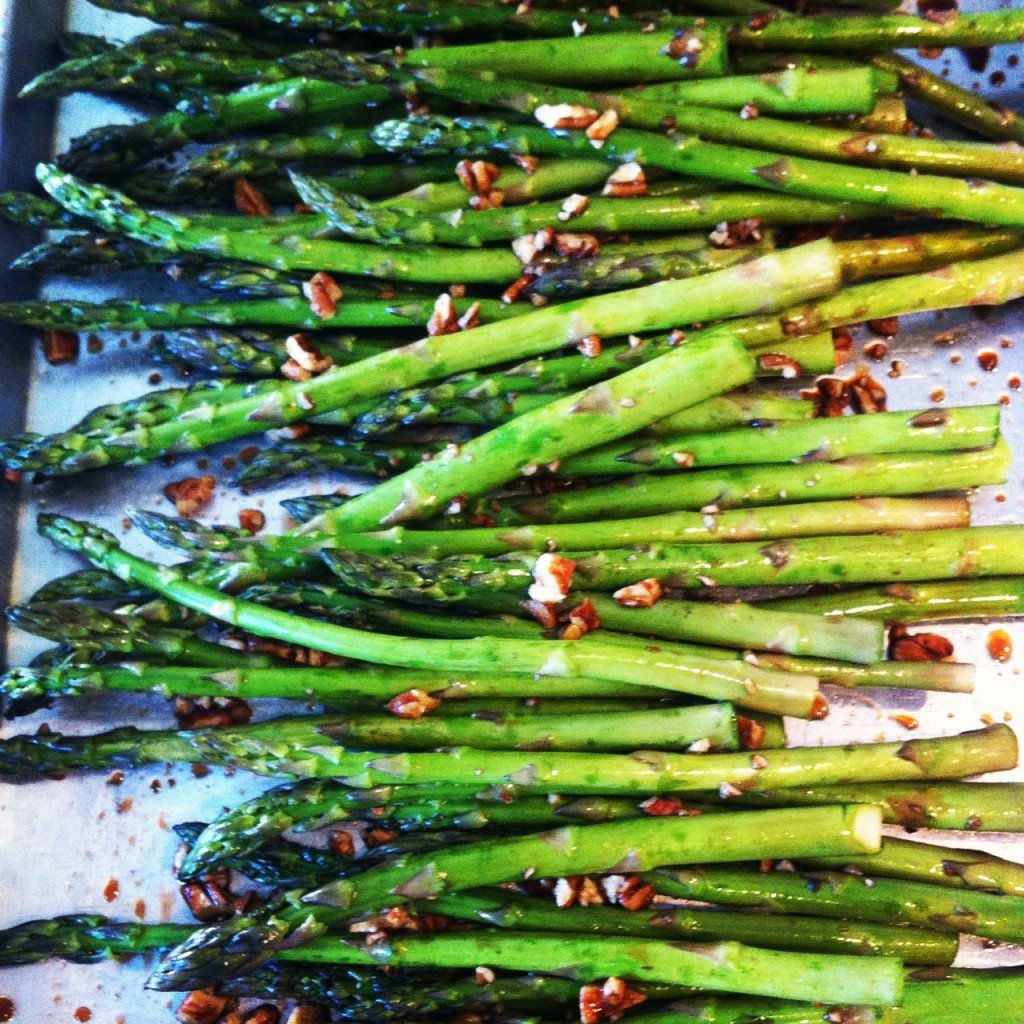 Toss them in the oven and 30 minutes later you have a sweet side dish that is sure to please.  I enjoyed this asparagus with Halibut and a delicious Belgian beer called Pranqster (pictured above).
Print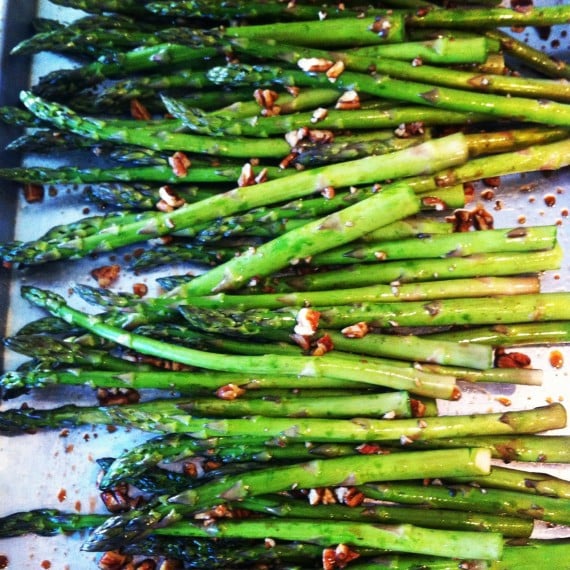 Maple Roasted Asparagus with Pecans
---
1 pound of Asparagus
2 Tbls. Maple Syrup
1 Tbls. Balsamic Vinegar
1/3 Cup Chopped Pecans
Olive Oil for pan
---
Instructions
Preheat oven to 400 degrees. Drizzle olive oil on cookie sheet. Toss Asparagus with maple syrup, balsamic, and pecans. Spread out on cookie sheet and roast for 30 -35 minutes. Enjoy!
Recipe from The Simple Lens
We are participant in the Amazon Services LLC Associates Program, an affiliate advertising program designed to provide a means for us to earn fees by linking to Amazon.com and affiliated sites.