French Onion Soup
I can finally cross something off my fall bucket list! I always wanted to make homemade soups and this will definitely not be my last! I have always had a love for french onion soup and it did not let me down. Making it at home is relatively simple, but it doesn't taste exactly like it does at restaurants. It actually has its own wonderful flavor to it! I loved it, and ended up adding the onions to a french onion soup sandwich later in the week. I can't wait to share that one with you! First things first though, ingredients!
Then chop up all of your onions and start to cook them down.
and cook…
and cook…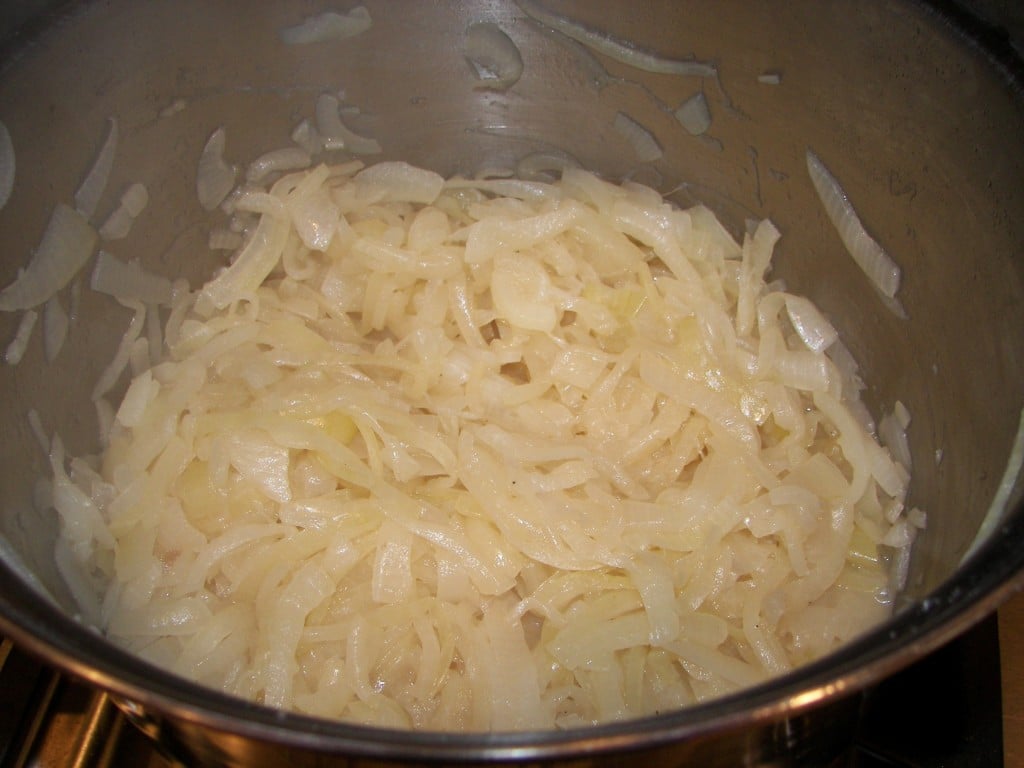 And cook…
Viola!! Brown onions! Then do a little dance.. you've earned it! Then add the good stuff…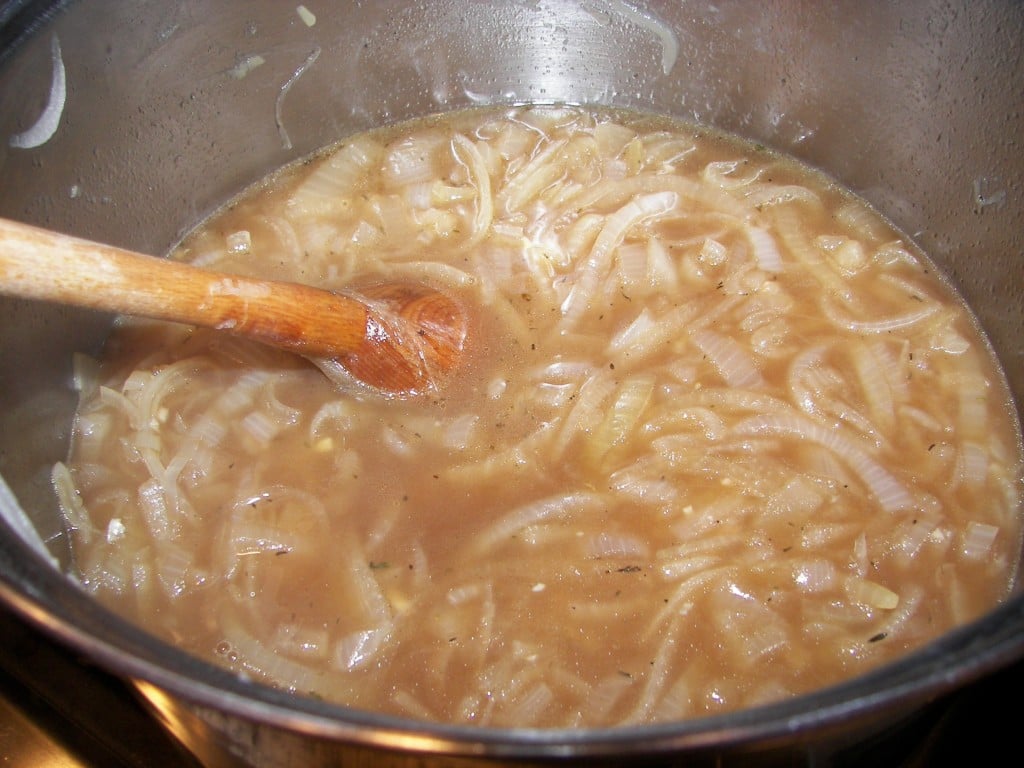 And toast up some french bread…
Then fill your bowls.
Add the toast and cheese!
Then broil!
Enjoy!!
Print
6 large brown or yellow onions, peeled and thinly sliced.
Olive oil
1/4 teaspoon of sugar
2 cloves garlic, minced
8 cups of beef stock, chicken stock, or a combination of the two
1/2 cup of dry vermouth or dry white wine
1 bay leaf
1/4 teaspoon of dry thyme
Salt and pepper
8 slices of toasted French bread
1 1/2 cups of grated Swiss Gruyere with a little grated Parmesan cheese
---
Instructions
In a large saucepan, sauté the onions in the olive oil on medium high heat until well browned, but not burned, about 40-60 minutes (or longer). Add the sugar about 10 minutes into the process to help with the carmelization.
Add garlic and sauté for 1 minute. Add the stock, vermouth or wine, bay leaf, and thyme. Cover partially and simmer until the flavors are well blended, about 30 minutes. Season to taste with salt and pepper. Discard the bay leaf.
To serve you can either use individual oven-proof soup bowls or one large casserole dish. Ladle the soup into the bowls or casserole dish. Cover with the toast and sprinkle with cheese. Put into the broiler for 10 minutes at 350 degrees F, or until the cheese bubbles and is slightly browned. Serve immediately.
We are participant in the Amazon Services LLC Associates Program, an affiliate advertising program designed to provide a means for us to earn fees by linking to Amazon.com and affiliated sites.