Curry Thai Turkey Meatballs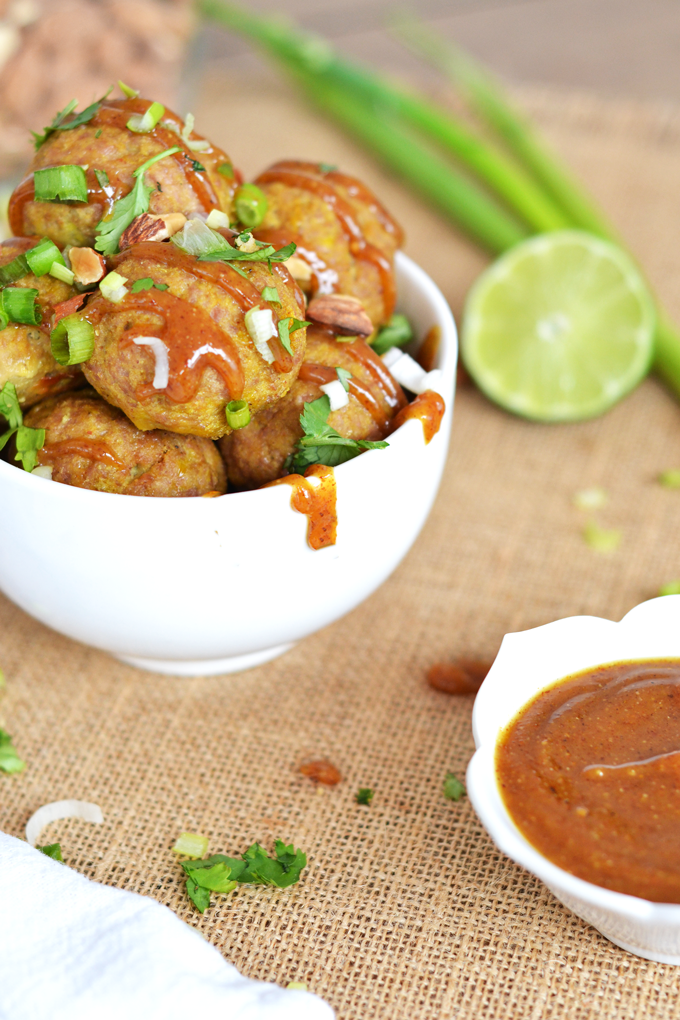 The time has finally come!! I have made these a few times and once posted the recipe on my snap chat (kelsmcgins), but for some reason hadn't posted it here! When I decided to make Zucchini Pad Thai I thought these bad boys would go perfectly on top.
This sauce is BONKERS good too. It's a lot like the sauce I used in my Curry Almond Butter Chicken Salad! How could coconut oil, almond butter and curry powder not be amazing together? Healthy fats for the win!
On another note. I finally bought the Minimalist Baker's food photography school! It is one of those purchases I have been dying to make and am so glad I did. Like those garnishes? I am about to garnish this WHOLE BLOG like mad. It just makes everything more fun right? Like WOW. She threw stuff all over those meatballs like she doesn't even care about that burlap placemat. WHAT A BALLER!
You thought that right? No? Hmmm…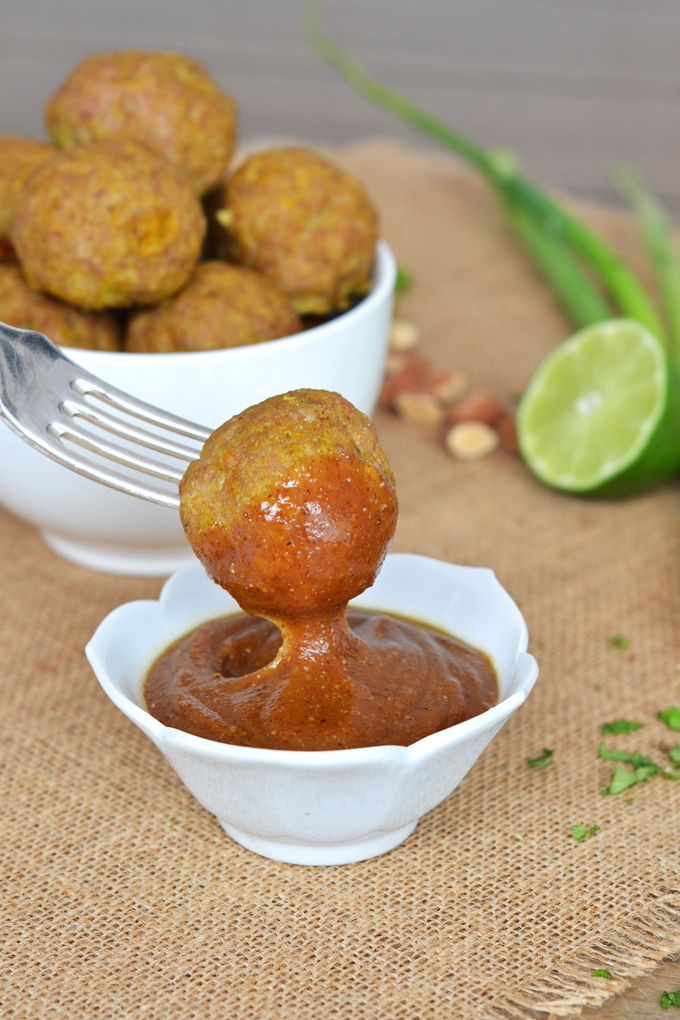 GARNISH!!! And sauce drizzle. I am a sucker for a good drizzle.
These zoodles though!!
Pin it!!

Print
Curry Thai Turkey Meatballs
---
Meatballs:
1 lb ground turkey
¼ cup coconut flour
1 egg
1 tablespoon almond butter
1 teaspoon curry powder
½ teaspoon turmeric
1 teaspoon garlic powder
½ teaspoon onion powder
1 teaspoon salt and few crack of pepper
Sauce:
1/4 cup coconut oil, melted
1/4 cup almond butter
1 tablespoon apple cider vinegar
1 tsp curry powder
1 tablespoon coconut cream
Salt and pepper
---
Instructions
Preheat oven to 400 degrees. Add all ingredients in a large bowl and work together with hands until evenly combined. Scoop into 15 balls and place on a foil lined baking sheet. Bake for 15 minutes.
To make the sauce, combine melted coconut oil, almond butter, vinegar, curry powder and coconut cream. Stir until combined and add salt and pepper to taste.
We are participant in the Amazon Services LLC Associates Program, an affiliate advertising program designed to provide a means for us to earn fees by linking to Amazon.com and affiliated sites.