Olive Oil Tortillas
So I finally did it.  Tortillas are one of those things that taste so much better when they are fresh.  I know I love when restaurants make them fresh but it was always one of those things I thought was best to leave to the experts.  Traditional flour tortillas are made with lard but I did not have that on hand and knew olive oil was probably a bit healthier.  The mix of all purpose and wheat flour give the tortillas a nice flavor and a nice dollop of guacamole doesn't hurt either!  I had to find something to roll out this weekend because I got a beautiful rolling pin for my birthday from my bestie Lindsey from Fundamentally Wild! These are delicious fresh but you can keep them in an air tight container/ bag and heat them up before eating as well.  You might read this and think "that seems like too much work, i'll just go get some at the store!".  Please don't do that.  Make these and you will impress yourself!
First mix together your dry ingredients then throw in some olive oil.
Then mix in warm water and let the dough sit for about 15 minutes.
Take one big ball and turn it into about 12 little balls.
Flour a cutting board.
Roll out each ball into a very thin disc.
 Once your pan is nice and hot, throw your disc on and watch it bubble up.
 Once you flip it the tortilla with fill with air!  Just poke it with a fork and make sure the other side cooks.
 Voila! Now you have made tortillas.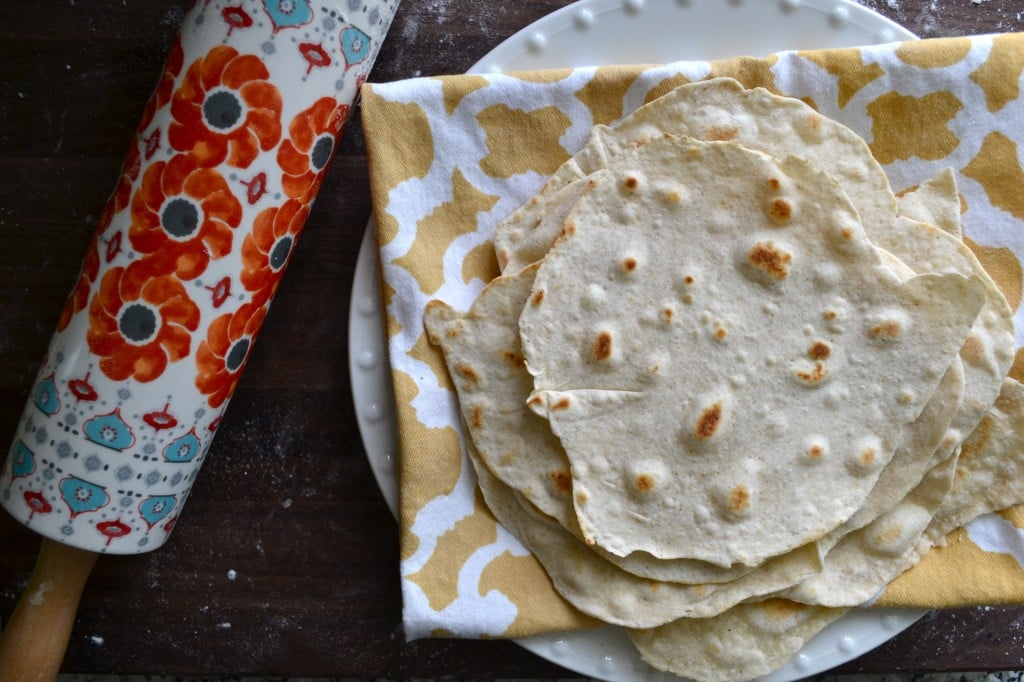 Now get some guac…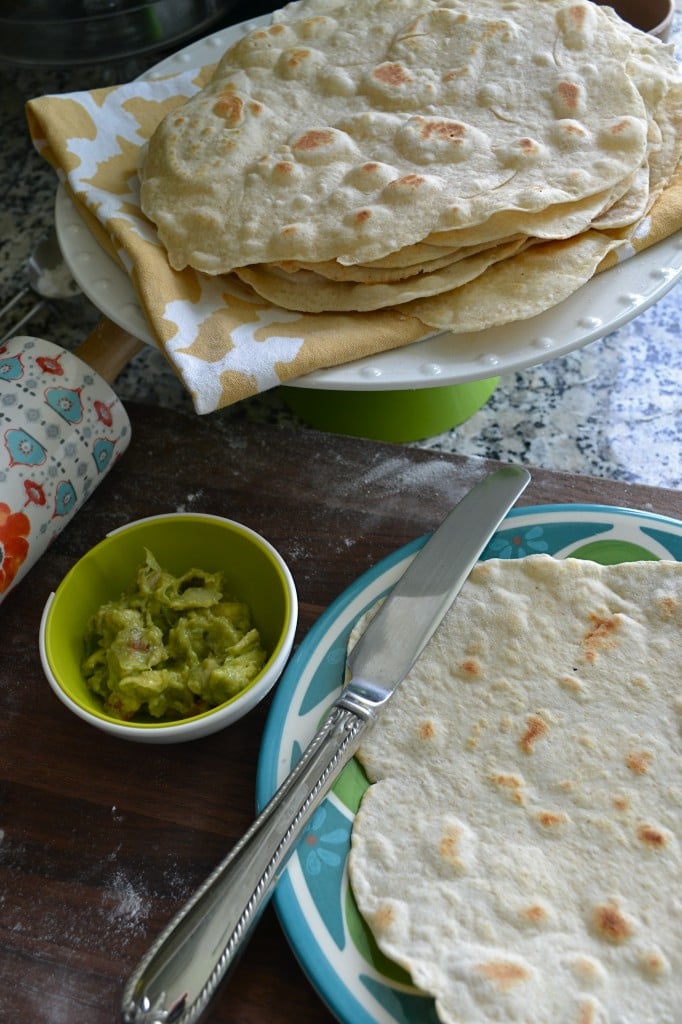 Oh yes!
Print
Olive Oil Tortillas
---
1 1/2 cups all purpose flour
1/2 cup whole wheat flour
1/2 teaspoon baking powder
1/4 teaspoon salt
6 tablespoons olive oil
1/2 cup warm water
---
Instructions
Mix both the flours, salt, baking powder well in a bowl. Add olive oil and stir to combine. Gradually add required warm water and knead to a smooth dough. You may need to add a bit more warm water, you want the dough to be smooth, not to sticky and not to tight. You can rest the dough for 15 minutes. Divide into 10 or 12 equal sized balls.
Roll into thin discs, dust when ever needed with all purpose flour. Heat a pan and toast the rolled tortillas on both sides in medium flame until slight golden dots starts to appear. It should be about 1 minutes on the first side and 30 seconds on the other time. Just wait for those golden dots!
We are participant in the Amazon Services LLC Associates Program, an affiliate advertising program designed to provide a means for us to earn fees by linking to Amazon.com and affiliated sites.