Lemonade Chex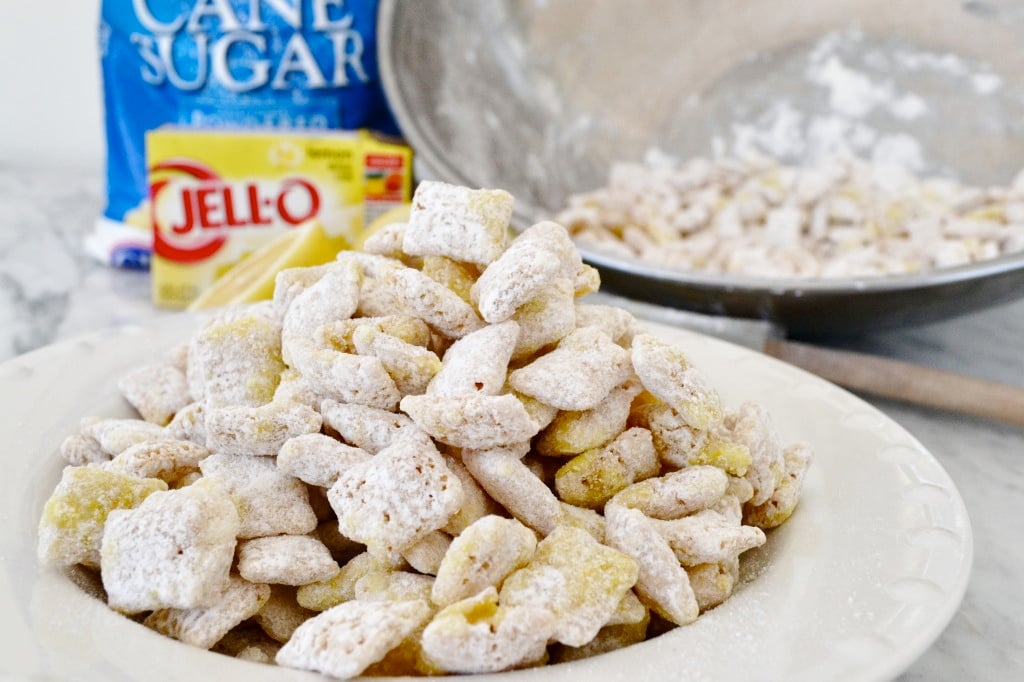 Happy 2nd of July!!  Only roughly 1 1/2 more days until one of the best days of the year.  BBQ's and Budweiser make the USA the best place ever.  Any excuse to get together with friends and family and just enjoy the sun and some laughs is a good day.  It is hard to decide what to eat on the 4th because you could make a bunch of wonderful crowd pleasing food, or you can just get all kinds of American and take the easy way out.  I'm talking chips, dips, hot dogs and hamburgers.  Maybe cut open a watermelon if you are feeling really crazy.  A quick snack to have around that you can make a couple days before (like tonight) is this lovely lemony chex mix.  It is so simple to throw together, it is sweet, and it is just lemony enough.
First melt your chocolate and get you ingredients ready.
Then drizzle white chocolate over chex.
 Toss to coat!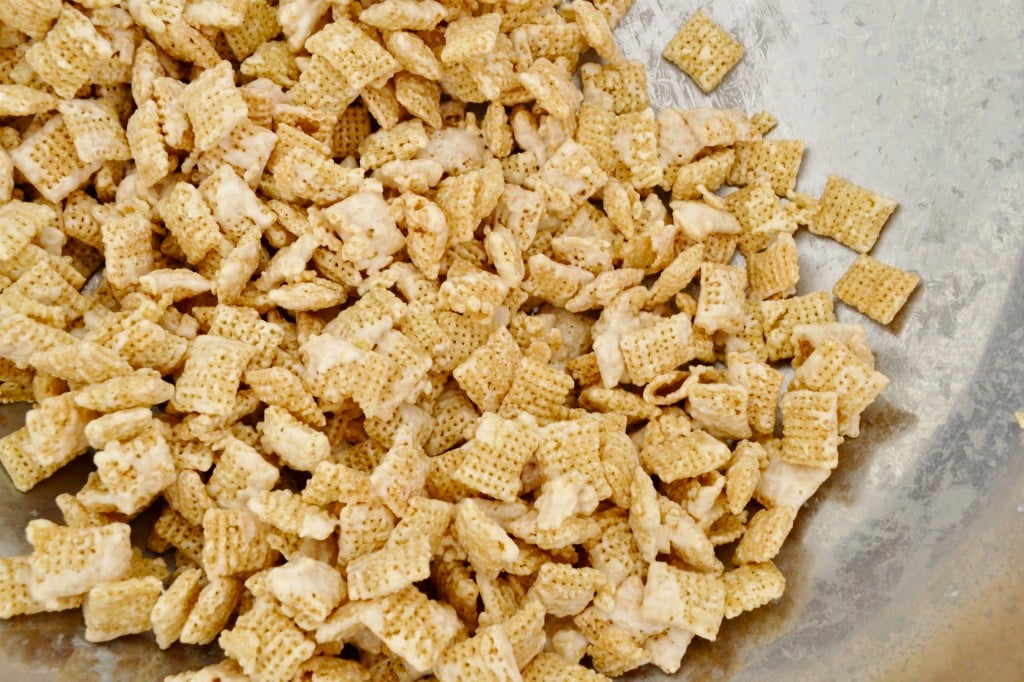 Then comes the powdered sugar and jello mix.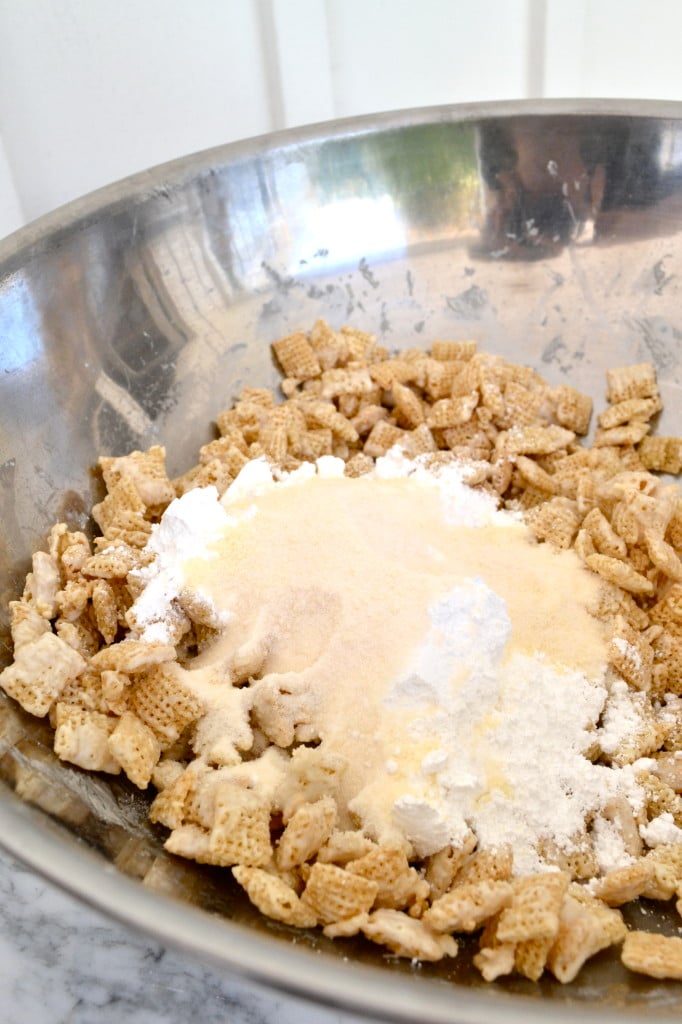 Coat the chex again then squeeze half of a lemon over the mixture.
 Serve and enjoy!
Print
Lemonade Chex
---
5 cups rice chex
1 cup white chocolate chips
1 tablespoon shortening
1 cup powdered sugar
1/2 cup lemon jello mix
1/2 lemon
---
Instructions
Pour Chex into a large bowl. In a small bowl, melt white chocolate chips in the microwave in 30 seconds intervals. When melted, add shortening to thin. Pour white chocolate over Chex and toss to coat. Once coated, pour powdered sugar and jello over chex and stir until well coated. Squeeze the juice of half of a lemon over mixutre, then toss once again. Pour mixture on wax paper until dry. Enjoy!
We are participant in the Amazon Services LLC Associates Program, an affiliate advertising program designed to provide a means for us to earn fees by linking to Amazon.com and affiliated sites.