Lemon, Garlic & Rosemary Shrimp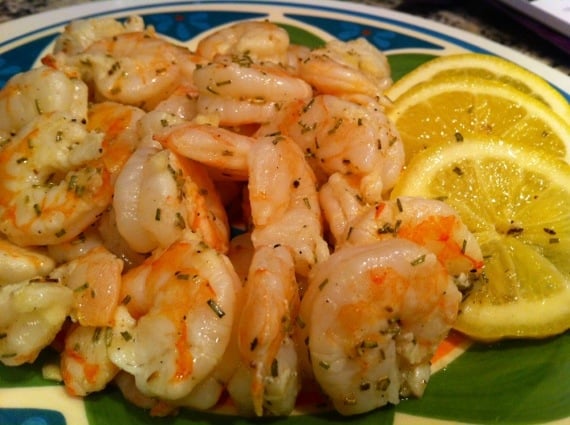 Ready for an über healthy dinner that I created? Yay for shrimp! This recipe was quick, easy and delicious. I love shrimp scampi but it usually is just drenched in butter. This whole recipe only has a tablespoon of olive oil! It is the perfect meal to have with either pasta, rice, or just salad. Let's get started. First slice up 2 lemons.

Then place the lemon slices down in a baking dish.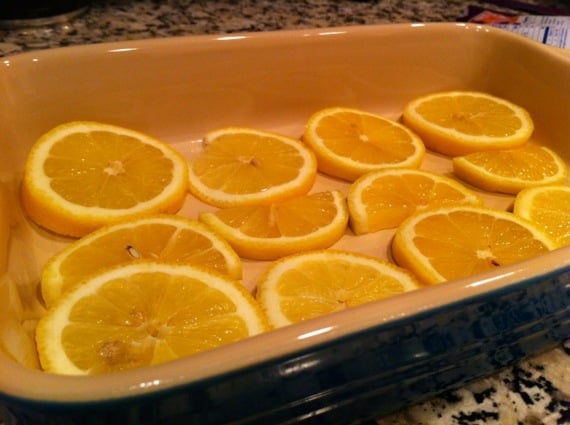 Then put your shrimp in a bowl.

Toss with olive oil, salt, pepper, rosemary, and lemon juice.

Lay the shrimp down on top of the lemon slices without overlapping shrimp, and sprinkle with garlic.

Bake at 400 degrees for about 10 minutes.

All done! How easy was that?

Then I served up half of the shrimp with some brown rice.
Print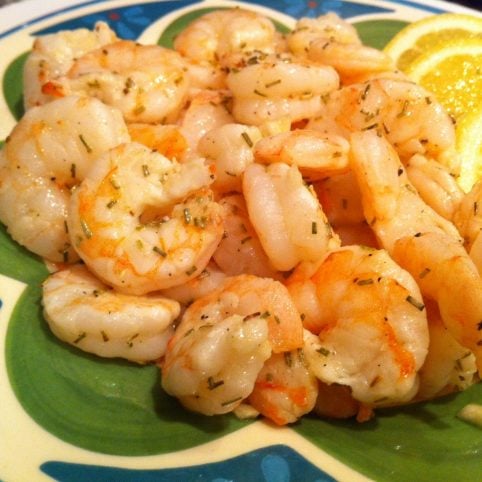 Lemon, Garlic & Rosemary Shrimp
---
10 oz. shrimp
2 lemons
1 Tablespoon olive oil
1/2 teaspoon crushed rosemary
salt and pepper
1 Talespoon lemon juice
2 garlic cloves (chopped)
---
Instructions
Preheat oven to 400 degrees. Slice 2 lemons and place at the bottom of your baking dish. In a separate bowl combine shrimp, olive oil, rosemary, salt, pepper and lemon juice. Place shrimp on top of the lemon slices without overlapping. Sprinkle chopped garlic over shrimp. Bake uncovered for 8-10 minutes. Serve with pasta, rice or salad. Serves 2.
Prep Time: 10 minutes
Cook Time: 10 minutes
We are participant in the Amazon Services LLC Associates Program, an affiliate advertising program designed to provide a means for us to earn fees by linking to Amazon.com and affiliated sites.