Graduation Cake!
I cannot believe it has been one year since I graduated college.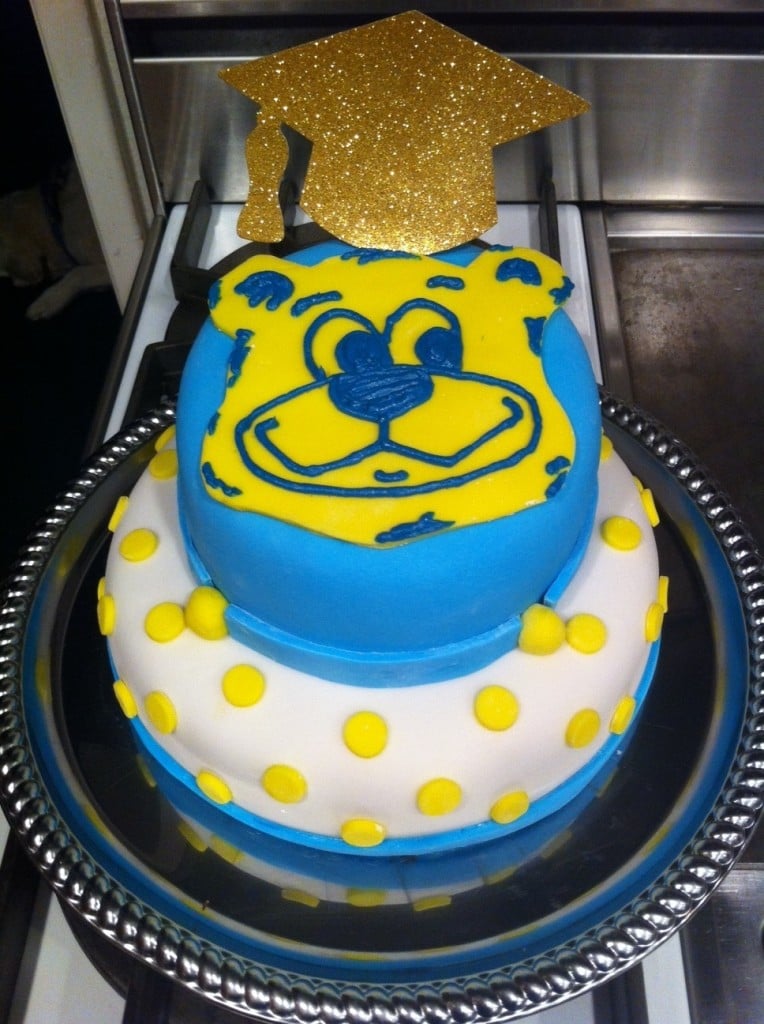 Time really flys! This time last year I was crying over this quote. And although a lot has changed, I have begun to accept my twenties due to this amazing article. And although I miss these girls a lot, Being a twenty-something really isn't too bad.
The bizzare part is that the little incoming freshmen I met when I was a wise sophomore, are now entering the real world. I went to UCLA and it was the best 4 years of my life. I played water polo there and met the most amazing people, and made the best friends anyone could ask for. 5 of the girls in the year below me are having a graduation party tonight, and when one of their mom's asked me to make a cake for the occasion, I just couldn't say no!
Bruins for life.
I have a wonderful process down now when it comes to making cakes. Due to my day job, I have to break up the process into a few days.
Wednesday night: Purchase all cake making ingredients. Bake cakes. Take out of oven and when still slightly warm I wrap them in plastic wrap and freeze them!
Thursday night: Make buttercream. Take cakes out and cut tops off, if necessary, and let thaw. Frost and cover in fondant. Decorate!
Friday: Mom graciously offers to drive cake up to LA during the day. Cake makes it to the party for Friday night!
I used the same Chocolate Cake and Vanilla Buttercream from the Justin Bieber cake I made. It is just delicious. I took a picture of the way I cut the top part of the cake with a slant, but then I was in the zone (and covering in food coloring and powedered sugar) that I did not take picture of the decorating. One day I will do that!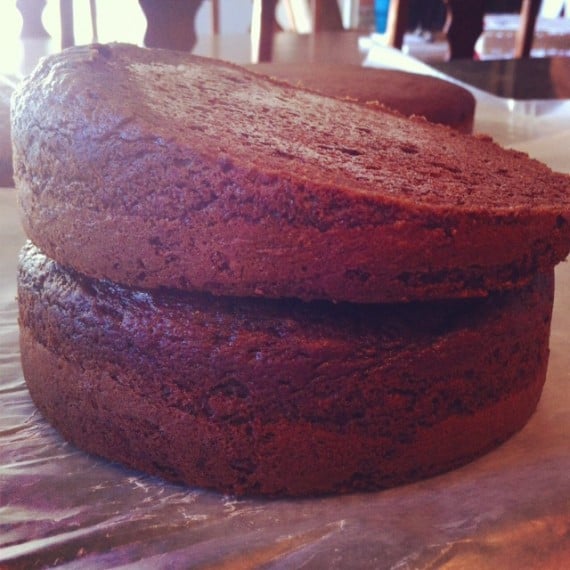 Then I just decided on a simple design of polka dots and a topper of Joe Bruin! I printed off a picture of him, then layed it down on fondant as a stencil. Then I took a sharp cake tester tip, and poked holes through as a guide of where to draw with buttercream. He came out looking pretty cute! Then I bought some glittery graduation cap cutouts at party city, attached a toothpick to it and stuck it in the cake. I love the way it turned out and am so proud of my Bruin Grads!!
GO BRUINS!
We are participant in the Amazon Services LLC Associates Program, an affiliate advertising program designed to provide a means for us to earn fees by linking to Amazon.com and affiliated sites.