Cinnamon Pecan Crunch Doughnuts
DOUGHNUTS.  If you work in an office you are probably faced with sweet maple bars and chocolate sprinkled delights constantly.  There is something about that pink doughnut box that makes you think the happiest of thoughts.  But I always shove that sweet puff of air in mouth and its gone before i know it.  Then I am left with the self reassuring thoughts that they can't be that bad for me… right?  Ugh, its exhausting!  But- when you take the time to make a doughnut like this, you don't need to think twice.  First of all they are baked.  Second of all they are coated with wonderful pecan bits, which take you take longer to eat them and also add some substance.  My sister's boyfriend came home to these and I believe his words were "omggomgomggoggmaahhahhahahhhhhwahahhahomgomg"  ….yeah he liked them.
First make your dough!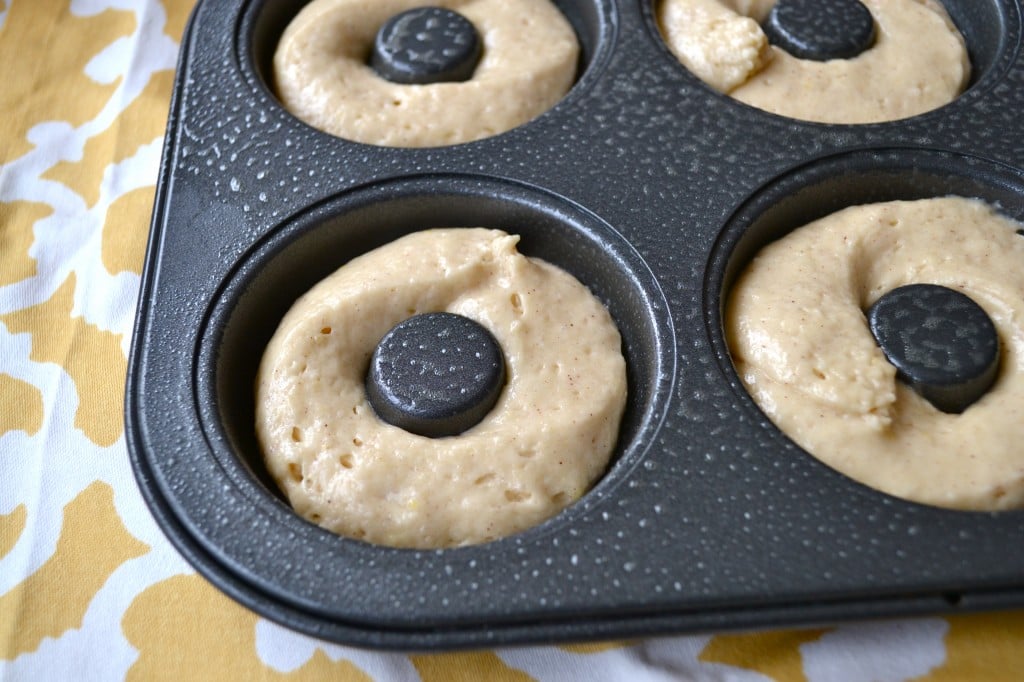 Glaze, pecans, and doughnuts.
oh yeah.
I might make these often…
very often!!
Print
Cinnamon Pecan Crunch Doughnuts
---
doughnuts:
2 cups of cake flour
3/4 cup of sugar
2 teaspoons of baking soda
1 teaspoon of salt
1/4 teaspoon nutmeg
1/4 teaspoon of cinnamon
3/4 cup of buttermilk
2 eggs
2 tablespoons of butter, melted
1/2 teaspoon of vanilla
topping:
2 cups powdered sugar
4 tablespoons water
3 cups roasted pecans
1/2 cup toffee pieces
---
Instructions
Preheat oven to 350 degrees. First combine dry ingredients in a medium bowl. Add in wet ingredients and combine. Add batter to greased doughnut pan. Bake for 8-10 minutes or until a toothpick inserted comes out clean. Toss the pecans and toffee in a food processor until a pecan flour forms. Transfer to a separate bowl. In another bowl combine powdered sugar and water until smooth. While doughnuts are still slightly warm, coat with glaze. Immediately transfer to the pecan mixture and coat with pecans. Let cool on a cookie sheet lined with parchment or wax paper.
We are participant in the Amazon Services LLC Associates Program, an affiliate advertising program designed to provide a means for us to earn fees by linking to Amazon.com and affiliated sites.