Butter Cake w/ Chocolate Almond Whipped Cream & Strawberries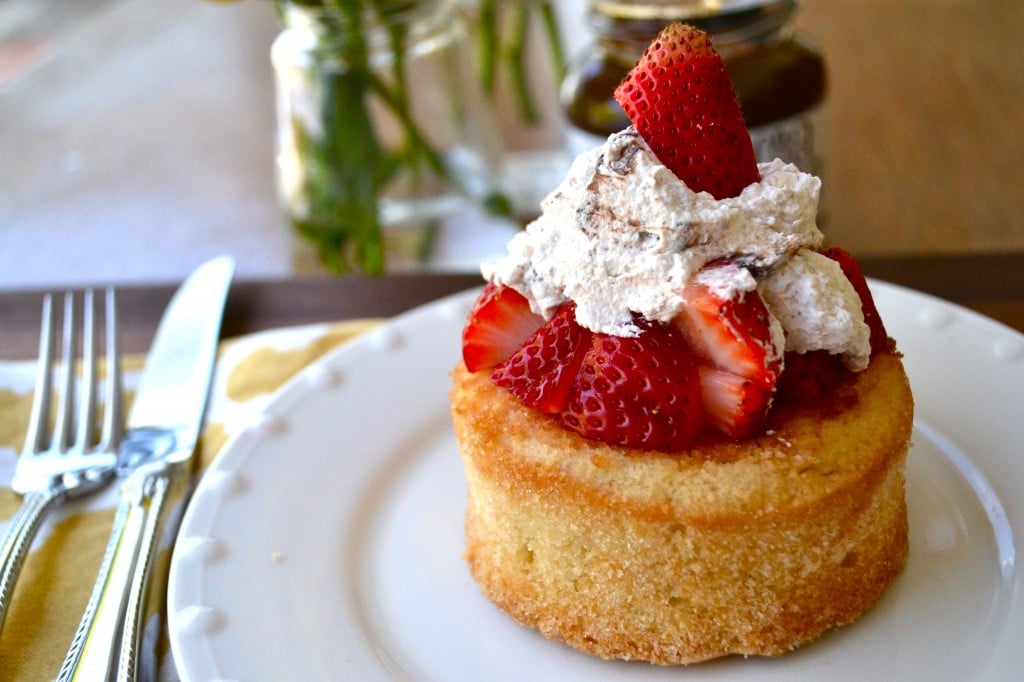 Combinations are a tricky thing. Combine vinegar and baking soda and you have the coolest science experiment for a 3rd grader.  Combine my finger and a mandoline slicer and you have lots of blood.  Combine berries and whipped cream? That is just a match made in heaven.   Adding them on top of butter cake? Butter cake that is coated with a sugary crust?  I know your mouth is watering… as is mine… but guess what? This cake is pretty easy to whip together.  I chose to make mine in 5 ramekins but you can use any cake pan you like.  The more sugary crust the better for me though.  Oh and side note: no big deal… this week was my blogs 1st birthday! I can't believe I have been doing this for a year.  I have learned so much and know there is still much more to learn!  I also want to thank you so much for reading.  As much as I am totally cool with talking to myself, its nice to know you are there.  So no birthday is complete without a cake…  and within this winning combination there is another one that I hold near and dear to my heart.
Butter and sugar.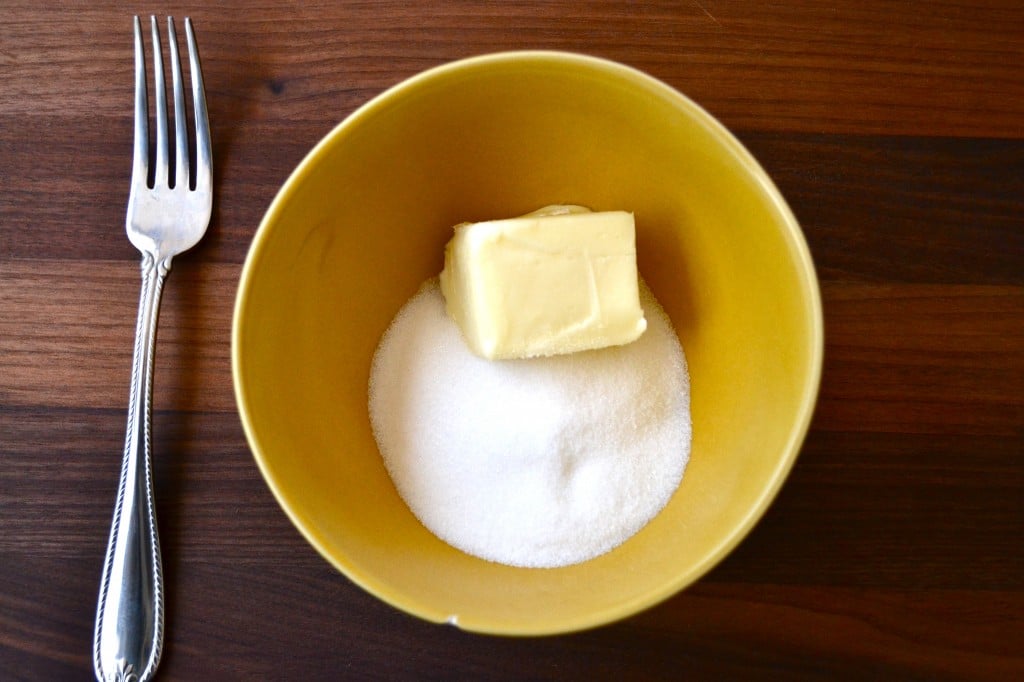 Smash it all together.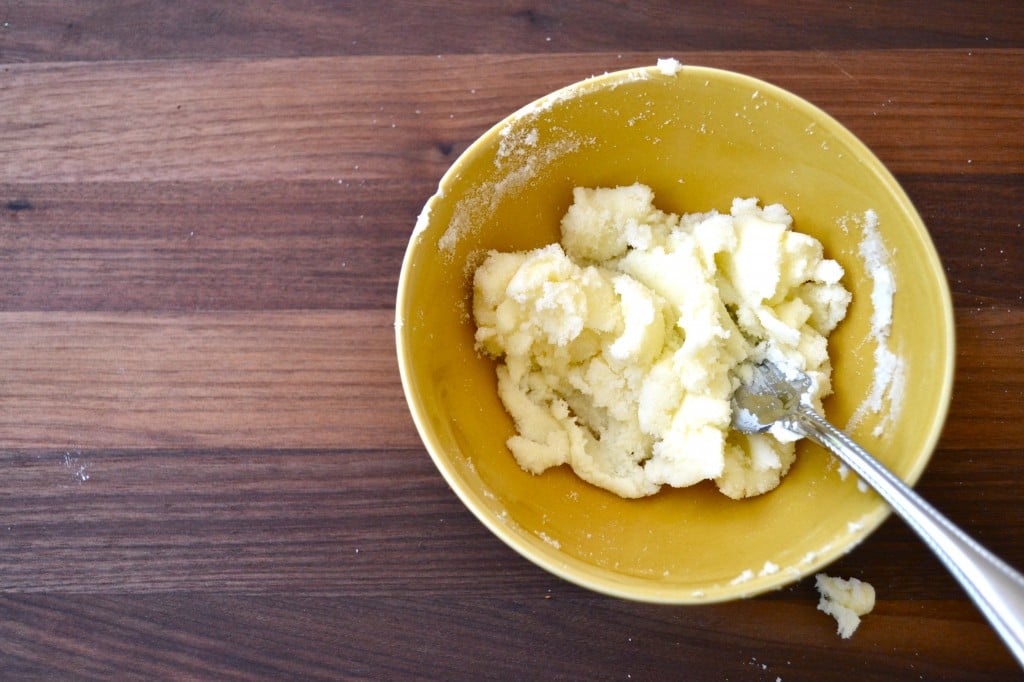 COAT ramekins or pan.  I have little pieces of parchment on the bottom on the ramekins.  This heafty coating with create that killer crust.
 Make you batter and toss it in the pans.
 Bake and until golden and beautiful.  Mine puffed up in the middle so I just cut off the puffed part and ate it as fast as possible. This is a very imporant step.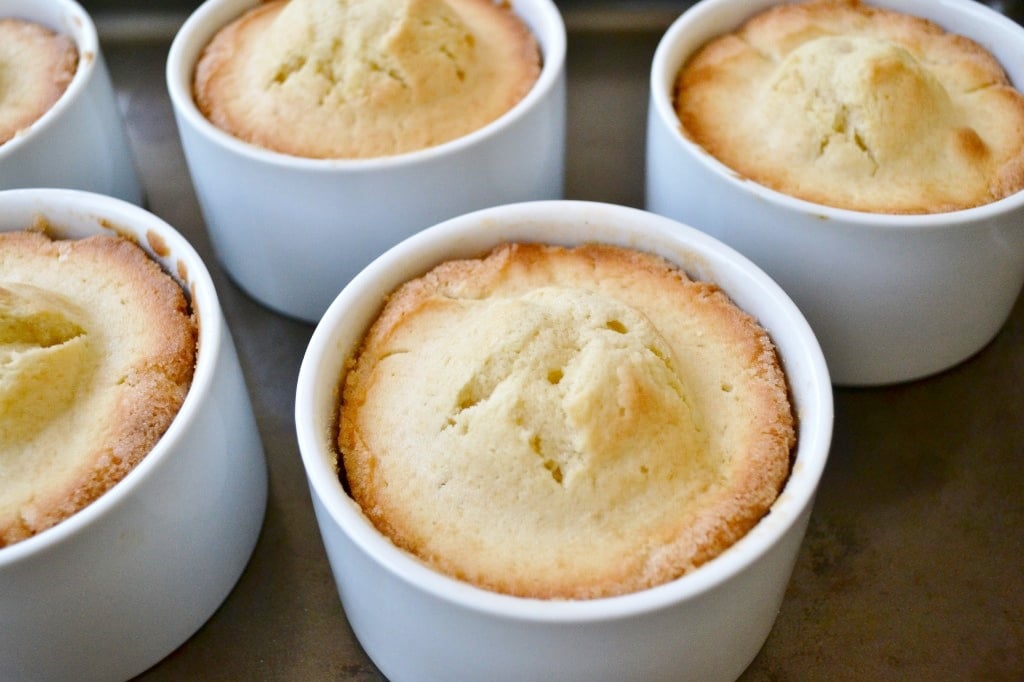 Then I whipped up some cream and folded in Trader Joe's Chocolate Almond Spread.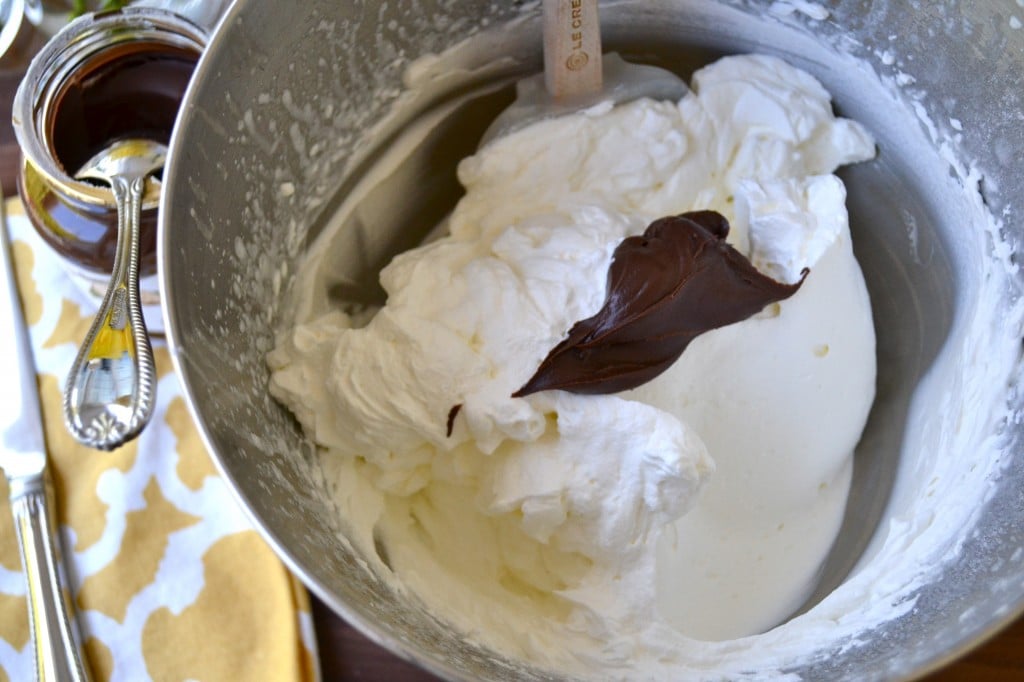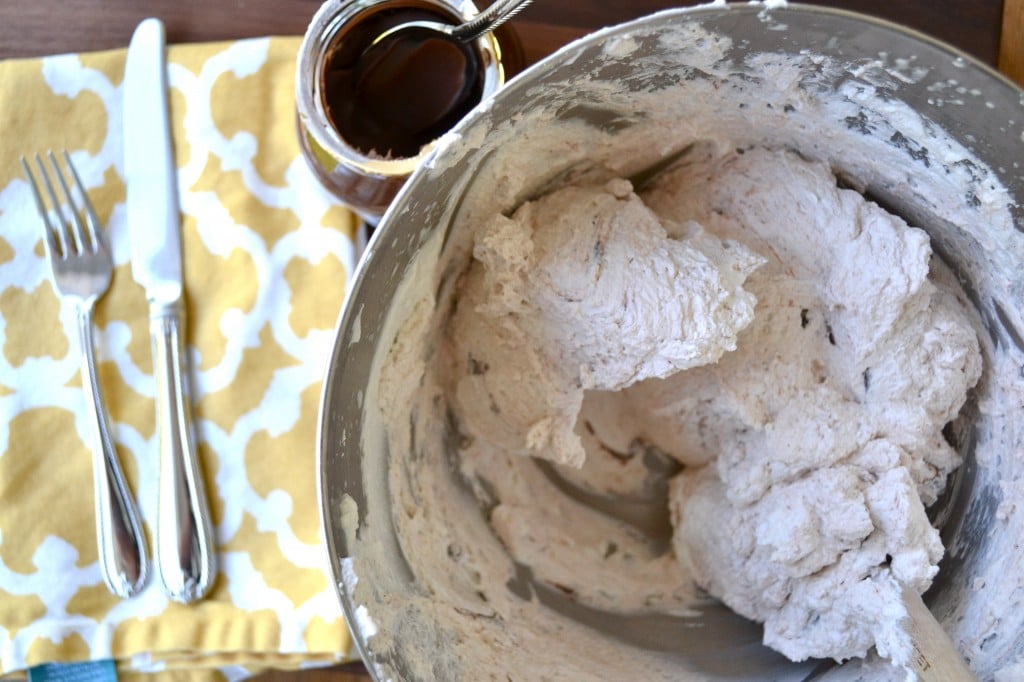 Then flip the little cakes over and top with strawberries and whipped cream!
 Enjoy!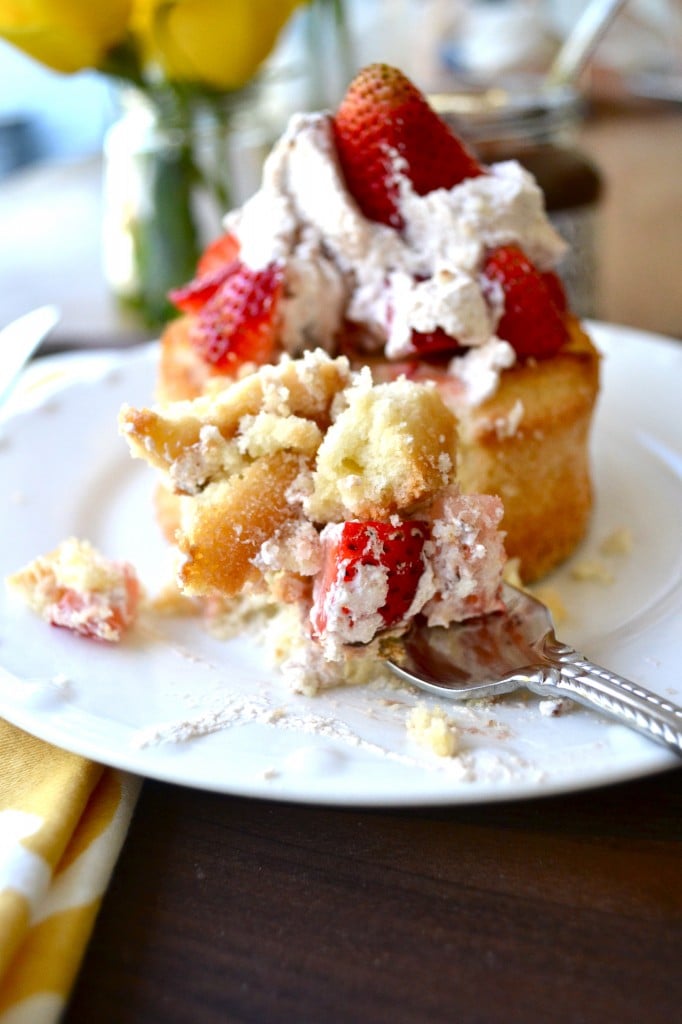 Print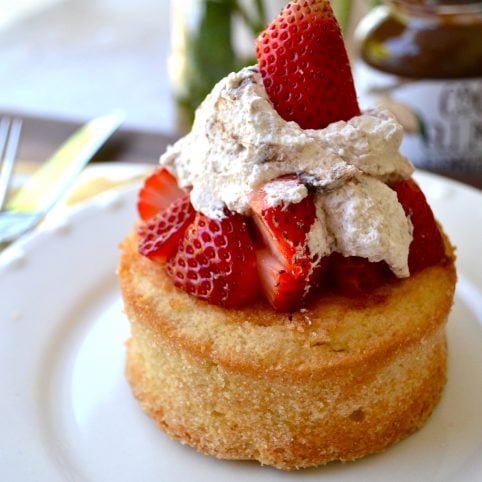 Butter Cake w/ Chocolate Almond Whipped Cream & Strawberries
---
1/2 stick unsalted butter, softened
1/3 cup sugar
1 3/4 cups cake flour
1 1/2 teaspoon baking powder
1/2 teaspoon salt
1 1/2 sticks unsalted butter, softened
1 cup sugar
1 whole egg plus 1 large egg yolk
1 1/2 teaspoons Vanilla Extract
3/4 cup Whole Milk
1 pint of heavy whipping cream
1 tablespoon sugar
3 tablespoons of Chocolate Almond Spread (or nutella!)
Strawberries
---
Instructions
Heat oven to 375.
Line 5 ramekins or 1 9 inch cake pan with parchment paper.
In a bowl mix together 1/2 stick of unsalted butter with 1/3 cup of sugar. Rub mixture onto bottom and sides of pan in a nice thick layer. Set aside.
Whisk together the flour, baking powder and salt. With and electric mixer or in the bowl of a standing mix, beat the remaining 1 1/2 cups butter and 1 cup of sugar until light and fluffy, about 5 minutes. Add egg and yolk and vanilla, beat until combined. At a low speed, add flour mix and milk alternately until just combined. Spread batter evenly in prepared pan.
Bake 35-45 minutes until golden brown and a toothpick or fork comes out clean. Cook cake in pan 10 minutes then turn out upside down on a plate. Remove parchment paper and let cool.
In a chilled mixing bowl with whisk attachment, add whipping cream and sugar and whip on high until stiff peaks form. Add in chocolate almond spread and fold in with rubber spatula until combined.
Top cakes with strawberries and whipped cream!
We are participant in the Amazon Services LLC Associates Program, an affiliate advertising program designed to provide a means for us to earn fees by linking to Amazon.com and affiliated sites.