3 Layer Greek Appetizer
What a beautiful weekend it was! Saturday was filled with American Spirit! I have a few friends on the Olympic Water Polo team, and wanted to make a good luck send off video to London. My mom, sister and I recorded a remix of Ke$ha's We R Who We R, and did a dance in our backyard. It is pretty hard for us not to have fun on a daily basis. Check it out!
http://www.youtube.com/watch?v=Eus9dcsCe-o&feature=plcp
Now for our main dish of the weekend. I think I made this dip about 6 times over the weekend. It was one of those things you make while talking to people in the kitchen, then have to make a new batch before you sit down because it is already gone. It is also one of those appetizers that you have too much of and then just don't have dinner. Did I mention it's easy and delicious?
We purchased all 3 ingredients at Costco. A 3 ingredient appetizer is the perfect summer dish because prep time is quick and no oven is used! First chop up your Sun Dried Tomatoes.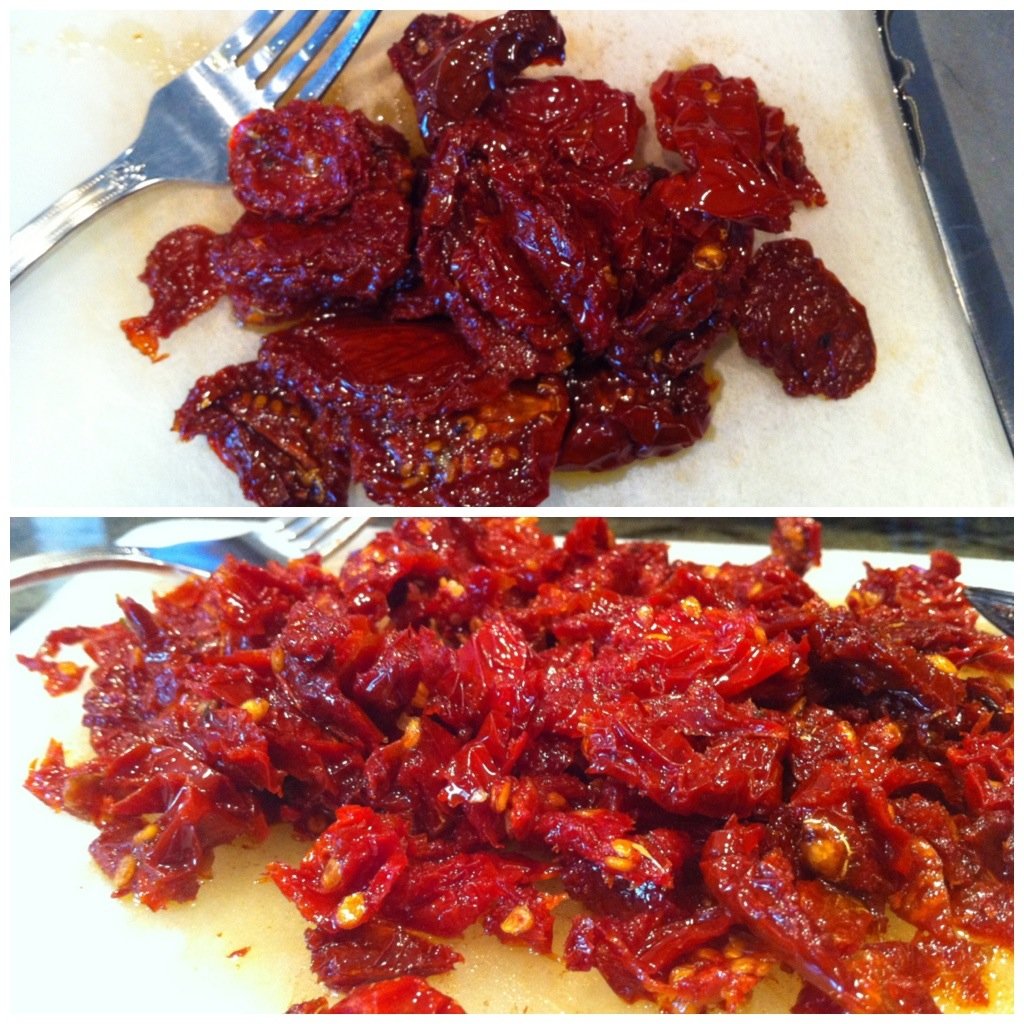 That measured out to an overflowing 1/2 cup. Throw that in a bowl with 1/2 cup of crumbled feta, and 3 Tablespoons of pesto.
Scoop up this dip with either Pita Chips or Bell Peppers, and you will have a flavor filled starter that you might finish with as well!
3 Layer Greek Appetizer:
Ingredients:
1/2 Cup Chopped Sun-Dried Tomatoes
1/2 Cup Crumbled Feta Cheese
3 Tablespoons Pesto
Directions:
Mix all ingredients together. The End!
* Note that you may want to double or triple this recipe, it goes quickly!
We are participant in the Amazon Services LLC Associates Program, an affiliate advertising program designed to provide a means for us to earn fees by linking to Amazon.com and affiliated sites.