Whole 30 Cinco De Mayo Recipes
Cinco De Mayo is around the corner!!! I love celebrating holidays with food because… is there really any other way?? When you are on a program like Whole 30 and don't get to indulge in a margarita, cinco de mayo is all about the spices, the meats and the GUAC!!! This holiday is perfect for clean eaters for these reasons. I got some great recipes from some of my fave bloggers to give you inspiration! First up… breakfast!
This baby is the only way to start your Cinco de Mayo off right! Filled with bacon, tomatoes, spices and topped with LOTS of guacamole.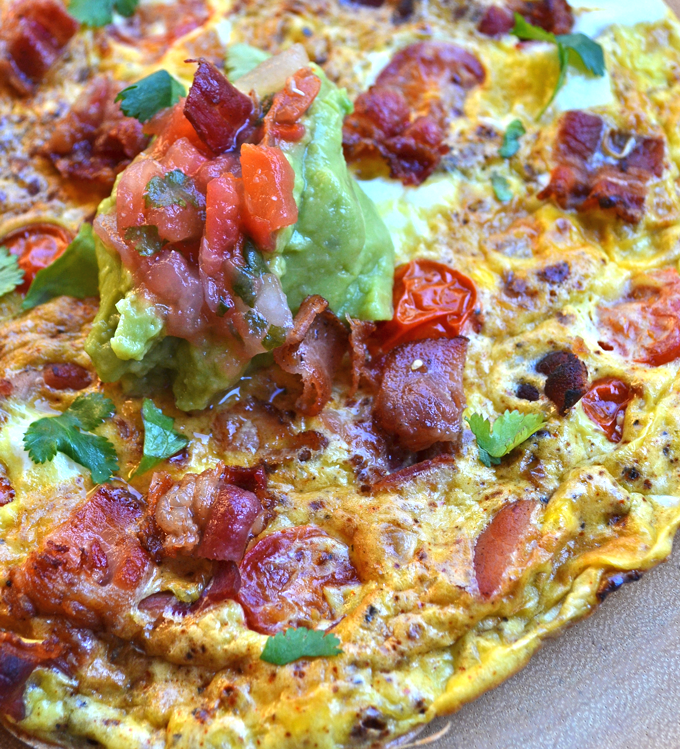 Speaking of guac!! Margaret from Young and Rungry has you covered with this amazing dip. She adds sun dried tomatoes to give it extra flavor and pop!
The lovely ladies at The Real Food RDs bring you this simple and delicious fajita bake! Who doesn't love throwing everything in a pan and cooking it up in 20 minutes? I love myself some fajitas!!
This recipe from Laura at The Sassy Dietitian has me craving tacos!!! Just cook up the barbacoa and throw it in a lettuce wrap! Or have it with cauliflower rice?! So many options for this yummy meat!
This is one of my favorite easy recipes! If you are busy on Cinco De Mayo this is the perfect option to pop in the slow cooker and come home to a delicious meal. The sweet potato rice is such a fabulous base for the chicken and full of lime flavor!
Rebecca over at Strength and Sunshine has another awesome take on slow cooker chicken! Salsa verde and tomatillos blend perfectly to make this chicken full of subtle flavor.
Enjoy!! Click HERE for more Whole 30 recipes!
We are participant in the Amazon Services LLC Associates Program, an affiliate advertising program designed to provide a means for us to earn fees by linking to Amazon.com and affiliated sites.