Lemon Spritz Asparagus & Broccoli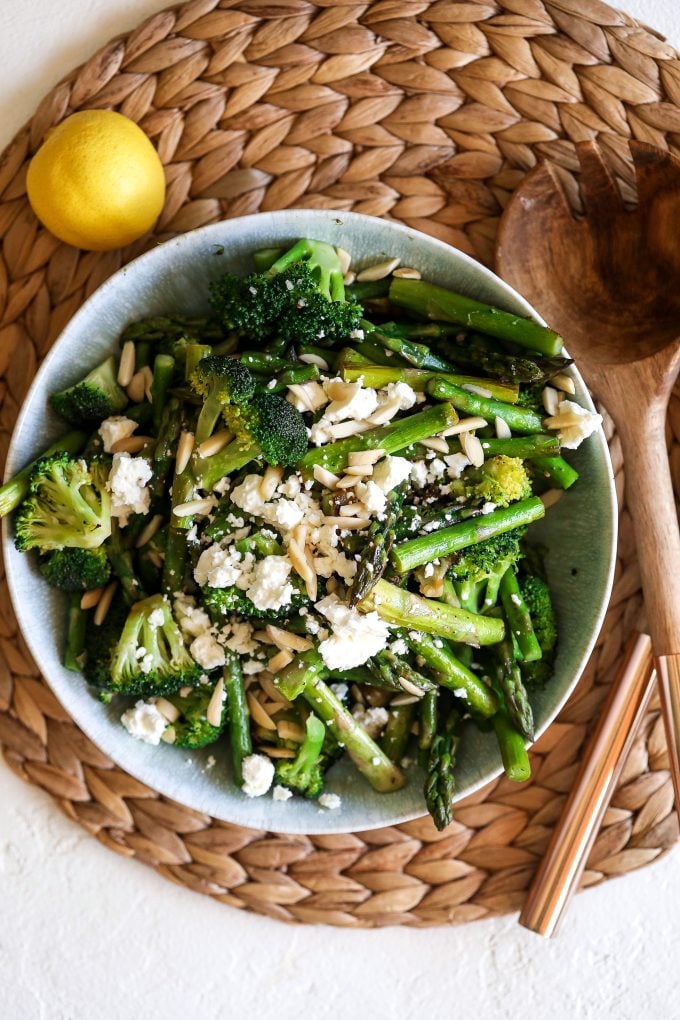 If you are looking for an easy Easter vegetable dish, look no further!  This Lemon Spritz Asparagus & Broccoli dish is so simple and full of flavor.  If you are doing an easter dinner or brunch, this recipe works for both. I am so looking forward to easter this year because every holiday is so fun now that Ruth is getting older.  I definitely want to do an easter egg hunt and am mostly excited because i'm here for a good activity! Might just hide 100 eggs so she can get to work all day. And now that Milo is here, easter means matching outfits… so we are all pretty pumped about that.  Ruthie also happens to actually like asparagus so this recipe is definitely happening for us! This recipe calls for you to cook them on the stove top which I love because a little browning is delish, but you can also blanch them if you prefer your veggies that way.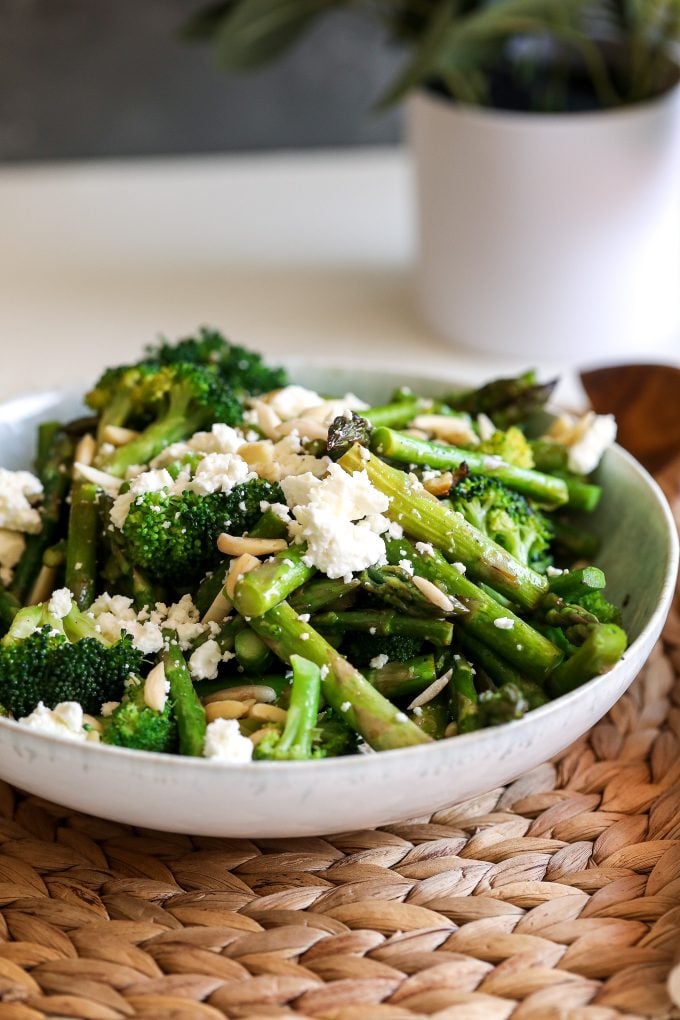 Having an Easter party or just celebrating with your fam, here are some other yummies to enjoy:
Green Beans with Sweet Dijon Sauce and Crispy Shallots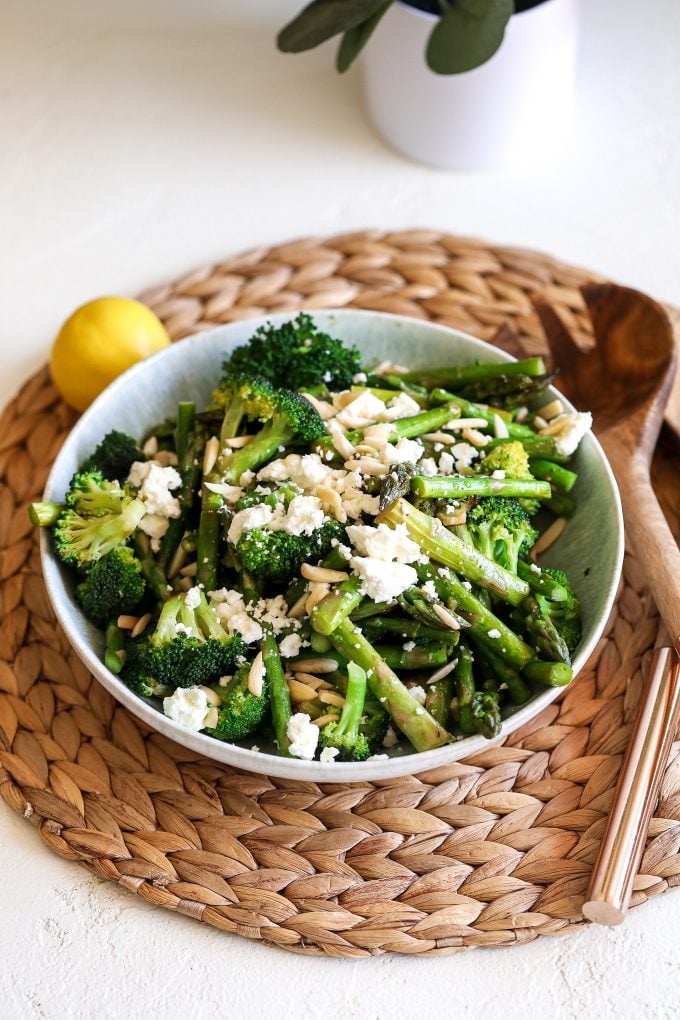 Print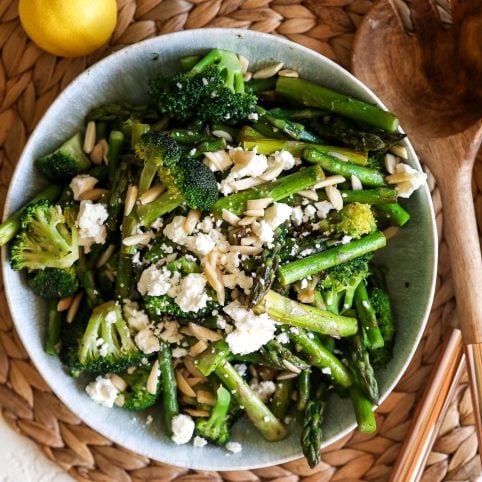 Lemon Spritz Asparagus & Broccoli
---
1 bunch asparagus, end trimmed and chopped into thirds
4–5 cups broccoli florets
2 tbsp any oil 
¼ C olive oil (or avocado oil)
Juice of half a lemon
2 tsp white wine vinegar
Dash of salt and pepper
¼ tsp chopped garlic
Dash of nutmeg
1 tsp honey
1 C goat cheese
⅓ C slivered almonds
---
Instructions
In large skillet warm 2 tbsp oil, add asparagus and broccoli to skillet, cook on med heat for about 8-10 min until fork tender.
In a mason jar add olive oil, lemon, vinegar, salt, pepper, garlic, honey and shake vigorously.
Once asparagus and broccoli are cooked place on platter drizzle with dressing, sprinkle with goat cheese and almonds. Enjoy!
We are participant in the Amazon Services LLC Associates Program, an affiliate advertising program designed to provide a means for us to earn fees by linking to Amazon.com and affiliated sites.