Buffalo Chicken Dip
The Super Bowl is coming up! And although I am not a football fanatic, I do enjoy the whole sit around the TV, drink beer and eat delicious appetizers thing.  I tested out a few recipes this weekend and I must say this dip was KILLER.  It frightens me a bit how easy it was to put together.  I also learned that Franks Hot Buffalo Sauce is zero calories.  Sure it has tons of sodium, but I still can't help but want to pour it on everything I eat now.  I'm sure the buffalo sauce diet will totally take off.  Just you wait.
OKAY!  First chop some celery.
Then take a rotisserie chicken and pull it apart!!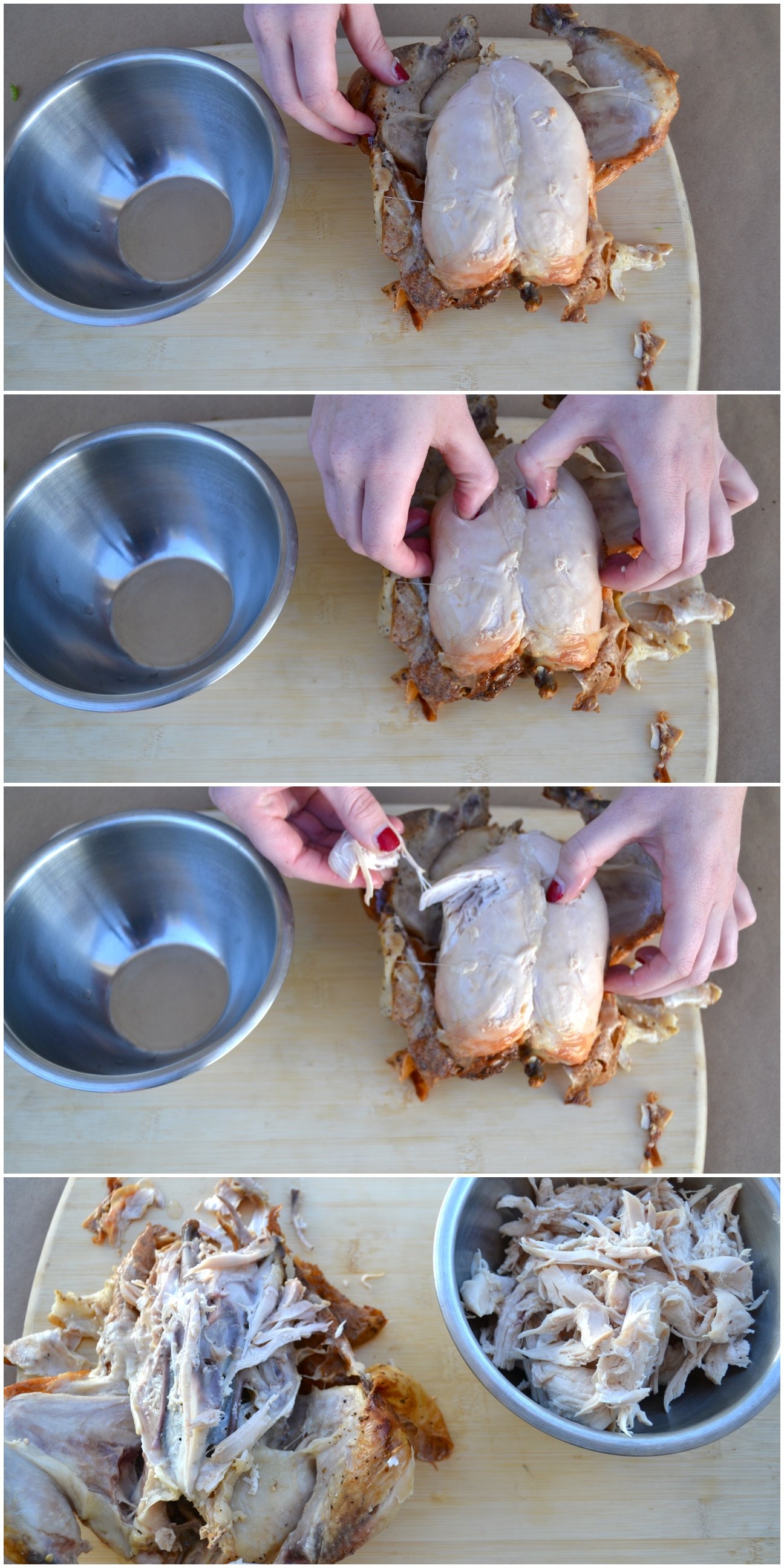 Yeah that was fun.  Here are all your ingredients.
Then melt cream cheese over medium heat and add celery, chicken and buffalo sauce.
Then scoop that into a 9 inch pie dish and sprinkle with blue cheese.
Bake for 25 minutes and serve on bread, crackers, carrots, celery… a spoon?
Print
Buffalo Chicken Dip
---
8 ounces cream cheese
1/2 cup finely chopped celery
1/2 cup hot sauce (recommended: Frank's)
1 rotisserie chicken, shredded
1 cup crumbled blue cheese
Crackers, bread, celery or carrot sticks, for serving
---
Instructions
Preheat the oven to 425 degrees F.
In a medium saucepan over moderate heat, melt the cream cheese until smooth, about 3 minutes. Add the celery, hot sauce and chicken and mix well. Transfer the mixture to a 9-inch pie plate and sprinkle the crumbled blue cheese on top. Bake until hot and bubbly, about 25 minutes. Serve with crackers, bread, celery or carrot sticks.
ENJOY!
We are participant in the Amazon Services LLC Associates Program, an affiliate advertising program designed to provide a means for us to earn fees by linking to Amazon.com and affiliated sites.